Happy Tuesday loves! I think this is the first time I've actually ever posted on a Sunday now that I think about it. Today, I wanted to share the details of my newest watch from
Jord
with you all.
I have been on the hunt for a wooden watch, well... since I've
Heard
of them actually. I've always thought that they were so unique and beautifully designed, very different from a lot of the other
Watches
out there. Recently, I heard of Jord and was absolutely mesmerized. Jord has so many styles to choose from for both women and men (last minute Christmas gifts anyone?) Their timepieces are created from raw materials and made with diverse and high quality wood perfectly crafted for every individual. The Jord watch I picked up for myself is from the Hyde Series in Ebony and Iron.
Typically, when I receive a package in the mail, I tear open the boxing (yes, like an animal) due to my bursting excitement and frenzy. This time was different though, the unboxing of my watch was almost as amazing as the watch itself.
The watches come in a polished and absolutely flawless looking cedar watch box with a few extra links to adjust the size if needed as well as a cleaning oil and cloth to keep the watch in tip top shape. I am the worst wrapper in the world but the box is so cute that I totally don't feel bad gifting a watch like this in it's original packaging. Their watches make the perfect arm candy that can be worn day to day (I wear mine at work just about every day) and can also double as a classic piece for date night. This season, I was lucky enough to team up with Jord to give each and every one of you the opportunity to score a great deal. By entering your email here, you will instantly be emailed a 25% off coupon for your purchase? The coupon expires on December 15th but you can be sure that if you order now till then, you're watch will arrive by Christmas time. Though these watches are pricey, they are well worth the money. Did I mention that you can also take advantage of their free engraving service to customizethe watch even more? On the back side of mine, I have "Trust His Timing" engraved, something that I truly believe in and seriously resonates with me. It's also nice to have a watch that no one else will ever have- something special for you or a loved one.
Date Look and Every Day Casual Look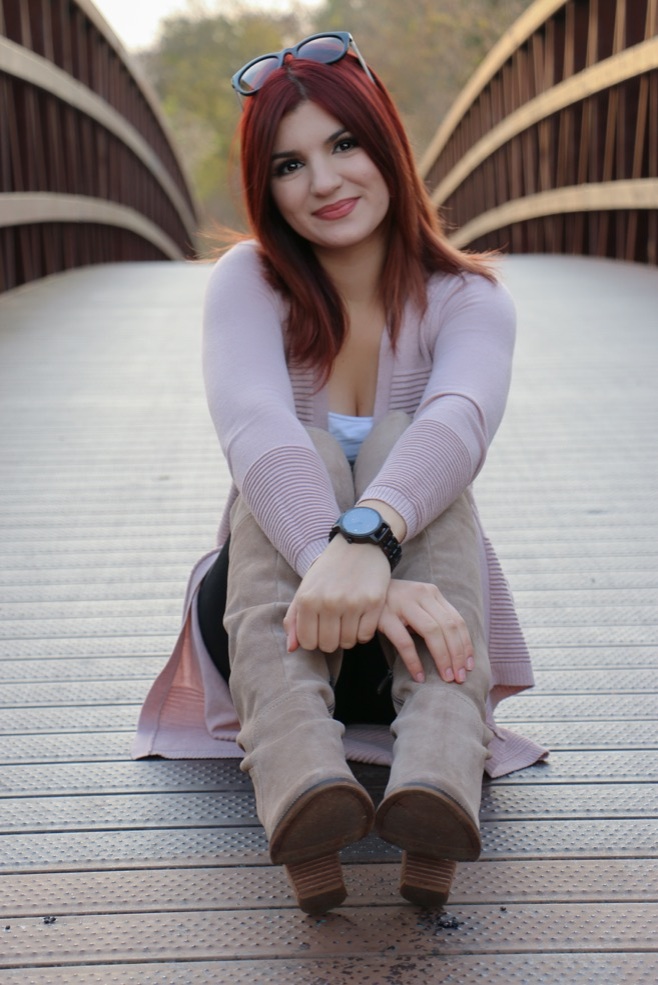 Sav
*
*
*
*
* *
* Cool Watches