bank Promo Tools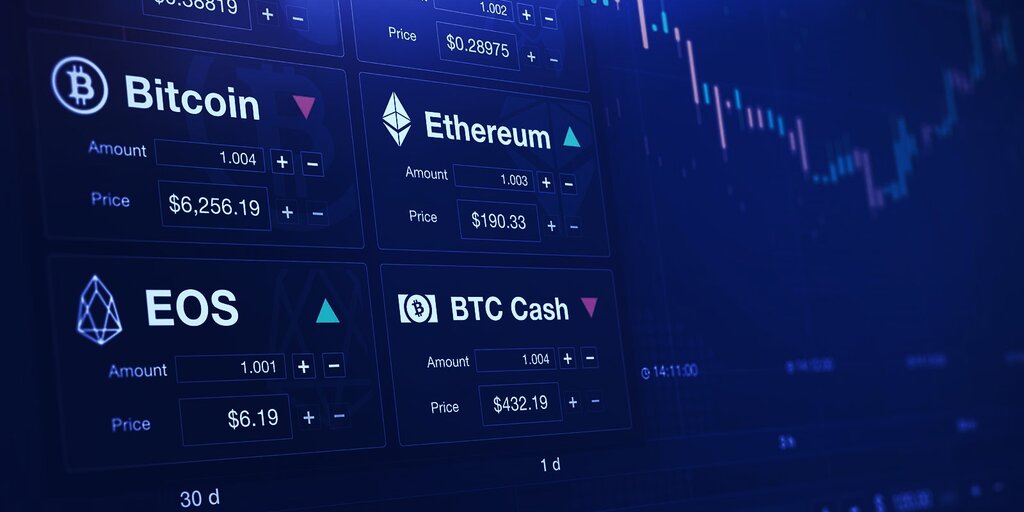 Another weekend, another interesting ride for investors. While many were hoping for a return to the record-breaking numbers Bitcoin and the wider crypto market have set on weekends, it never came to pass.
Global market cap had been consistently topping $1.8 trillion in the run-up to Saturday. But markets have been trending downwards, hitting weekly lows of $1.5 trillion. Things have recovered somewhat in early Monday trading, with prices trading sideways in the $1.7-$1.8 trillion range.
On Saturday Bitcoin behaved as was expected. After $6 billion worth of futures contracts expired on Friday, leading to a short squeeze, Bitcoin's price went from lows of $51,000 all the way into the $56,000s as those short-sellers were forced to buy up Bitcoin to avoid further losses.
At the time of writing, Bitcoin is down a fraction on its 24-hour performance, losing 1.5% as the effects of the surge in buying peters out.
Ethereum's price followed a similar trajectory - as it often does - dropping 1.27%, and Binance Coin held onto its top 3 spot, despite a 1% slip in prices.
In the midcaps - projects worth $10-$40 billion - losses were smaller. Cardano, Polkadot, Ripple and Uniswap all lost less than a percent, while Theta Token and Litecoin saw strong gains of 6.9 and 4.2% percent respectively.
While prices are the bread and butter of Market Watch, we're always on the lookout for broader signals in and around the crypto industry. One insight that particularly piqued our interest was M&A activity.
Deal activity in the #cryptocurrency sector soared in 2020 and is likely to keep climbing this year, according to a report https://t.co/IKqfYzBVDB

More on @crypto: https://t.co/8c6WjhqLJ0 pic.twitter.com/0zzRC0PLNy

— Bloomberg Crypto (@crypto) March 29, 2021
According to Bloomberg, merger and acquisition activity in crypto hit all-time highs last year and is set to continue again this year.
There has also been a flurry of activity around crypto raises, too. In March alone, NFT Startup OpenSea raised $23 million, crypto bank Avanti $37 million, Fireblocks $133 million and of course, BlockFi's $350 million Series D raise.
These bullish signals all point towards an ecosystem becoming increasingly more robust as money pours in to support companies adding utility to crypto.
Markets on a knife-edge after $30 billion stock dump on Friday
While crypto was, dare we say it, a little predictable over the weekend, investors in US equities spent Saturday and Sunday wondering what the hell happened late on Friday.
More than $30 billion worth of equities were dumped in a sudden sale alleged to have been brought on by the office of billionaire Bill Hwang. The liquidations saw the prices of Viacom and Discovery plunge 27%.
Billions in market value in other companies were wiped out as the sales continued, surprising market participants who called the size and speed of these stock sales unprecedented.
Archegos, the name of Hwang's family office, appears to be suffering heavy losses, which lead to the sudden liquidations. That's left investors waiting with baited breath for the opening of US markets today.
In Asian trading, Chinese tech stocks slid significantly as they were caught up in Hwang's massive sell-off. Japanese giant Nomura also plunged as part of the Archegos exit.
There's expected to be volatility on markets this week as a result, with futures contracts all down in the US at the time of writing.
Guide & Tools