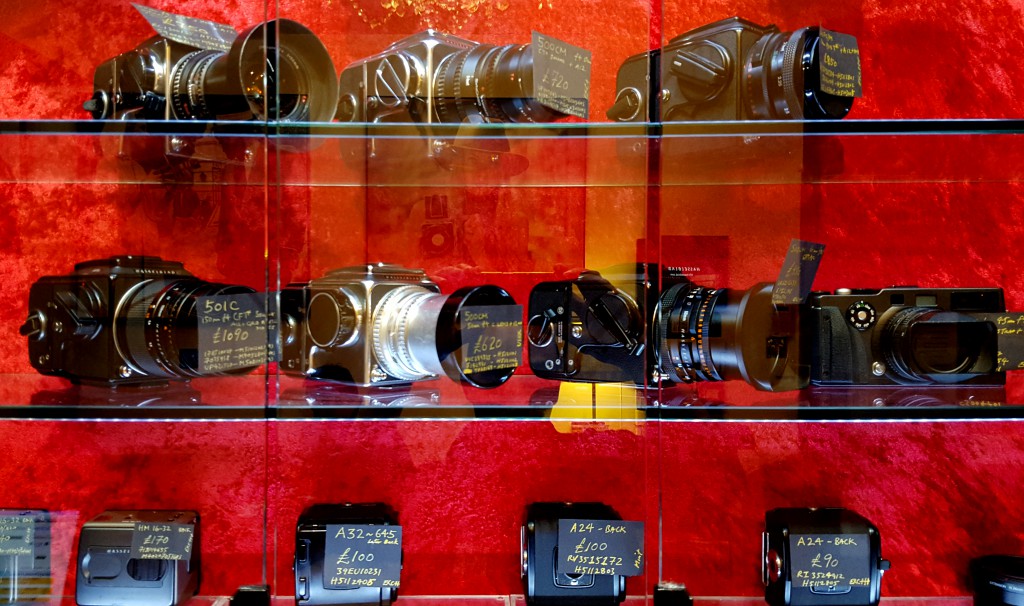 Café, what café? Let's see what develops.
© Camera Museum
To See the World, See Things Differently
There was only one logical conclusion: the café had been stolen by elves.
Sightseeing can mean seeing things differently–only now I couldn't see the site at all. In search of a rumored gem of café culture, I paced the short stretch of London footpath. On that bitter cold morning in Bloomsbury, outdoor tables and chairs were sensibly tucked away. So I checked the street address again and again. But where the café was supposed to be, I saw only a shop front, its window chockablock with camera gear.
Then again, the café's name had a photography reference, so it had to be right there. Yet when I glanced inside, there was only a small, softly lit shop. It barely looked big enough to contain its glass counter, across which two elderly men affably...
Read the full blog post... »