Chip Chipperson Animation
I'll let Chip and friends do the talking/begging in the debut pilot episode, right here, right now –

For years, I have been doing revolting characters on the radio. People have asked me so many times to animate them and it's something I've always wanted to do. I am finally here. Instead of pitching to networks and trying to explain the appeal of these characters, which I don't even understand because they're all so unappealing, I figured I'd try to get funding so I can do the animations exactly as I want to do them, with no interference. Explaining why these characters are entertaining would be impossible.
This campaign is to fund FIVE more episodes of the Chip Chipperson Show like what you just watched. They'll include all these jerks and some other people, maybe even you –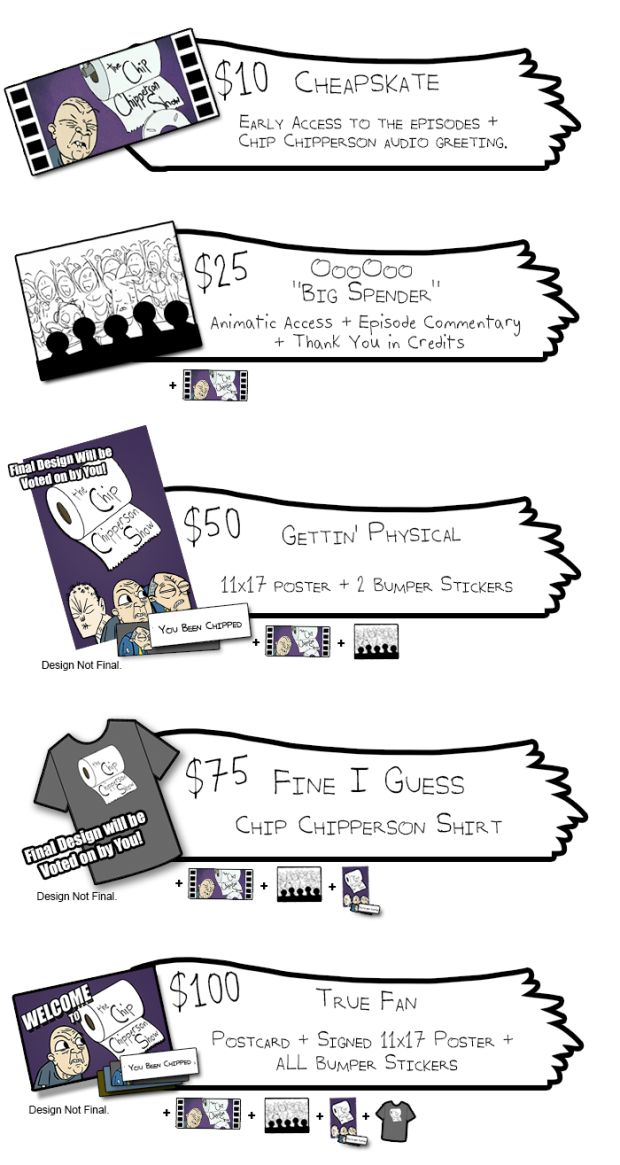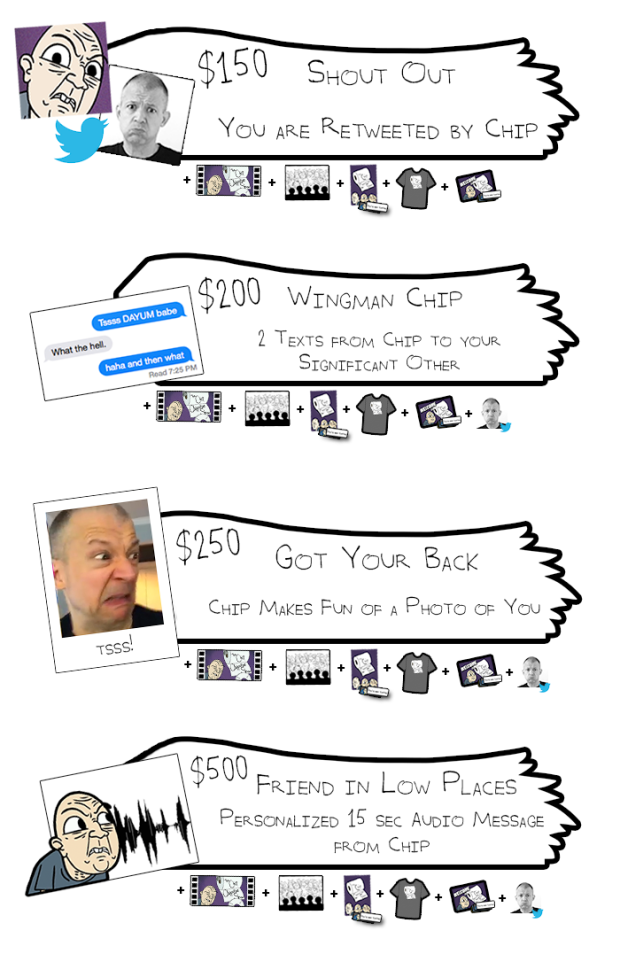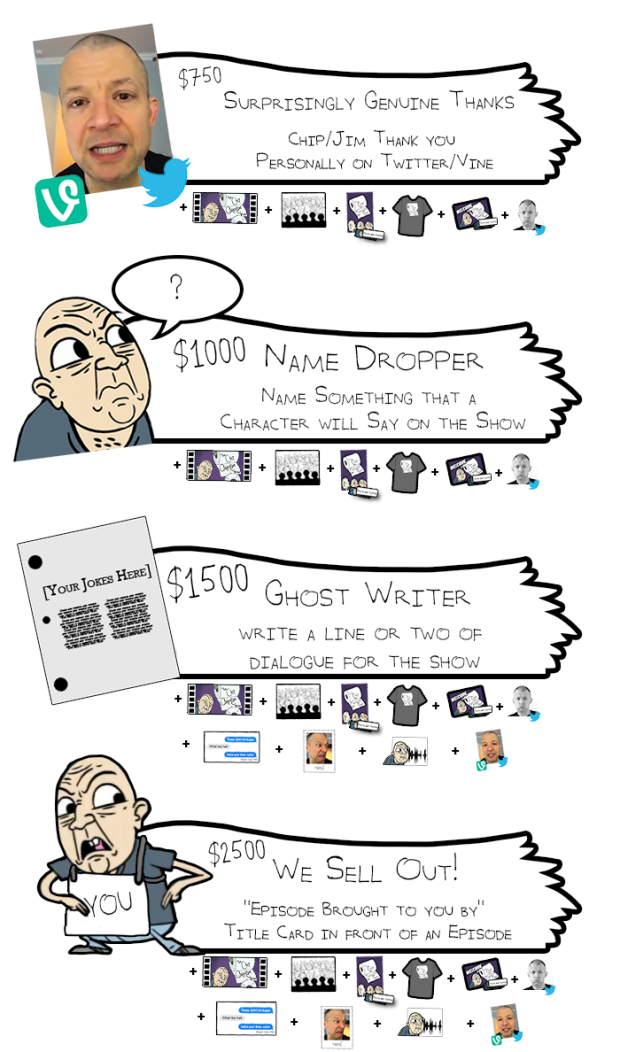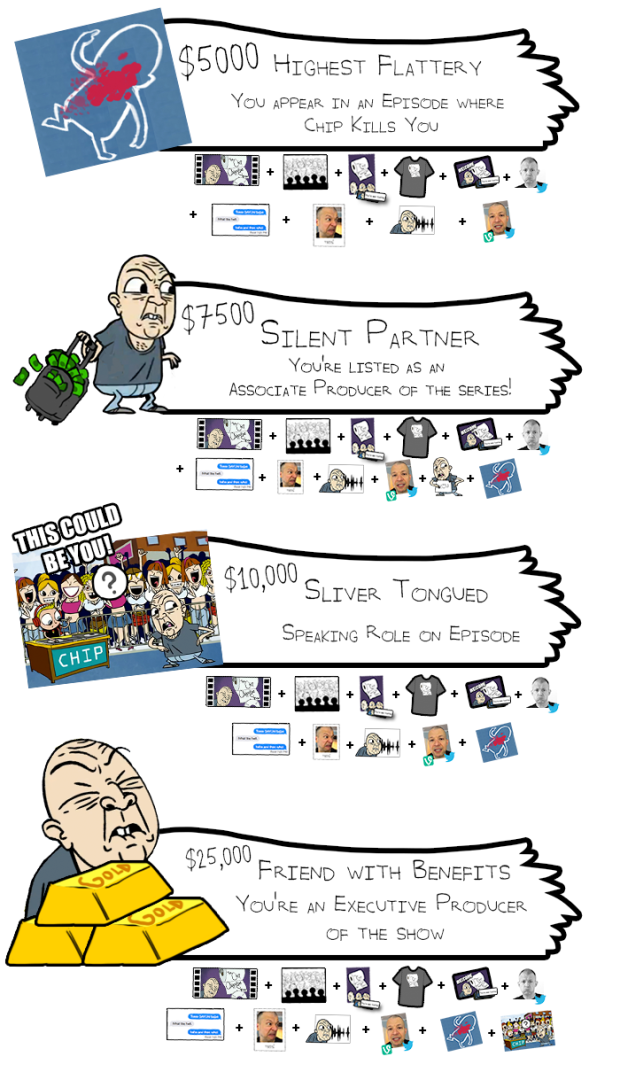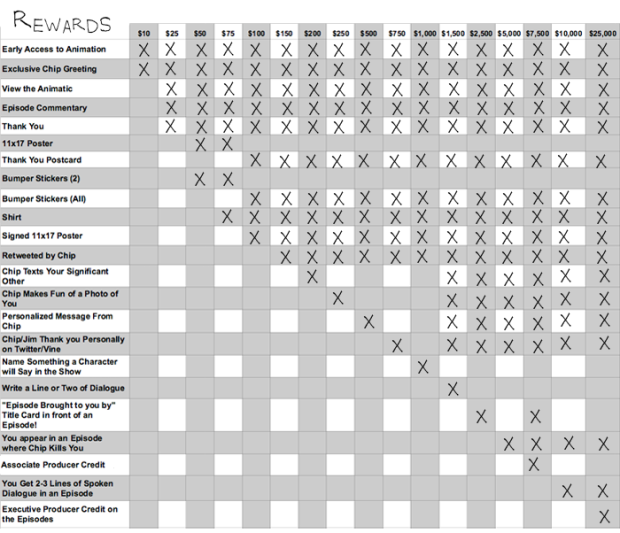 The show is being animated by Big Hug Productions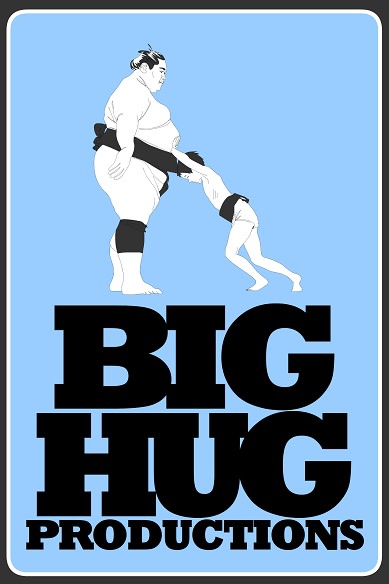 Big Hug Productions is an intellectual property development and production company, specializing in comedy content for the digital age. Our award winning team has worked for the top companies in the business from GE, HBO and Comedy Central to PBS, Nickelodeon and Disney along with many others. www.bighugproductions.com
They're making sure the animation is top quality and delivered on time and I'm excited to be working with them. But let's be pessimistic, what happens if something goes wrong?
The biggest risk is that I ask for donations, no one gives them, and I have to kill off Chip. Actually, scratch that – the biggest risk is that Chip is a huge success and the whole country is walking around cracking shitty jokes, doing his nasal laugh and saying, "Whasss that??" everytime the word 'chip' comes up in conversation.
Because I honestly do believe in this project, I used my own money to make the pilot and go through all phases of character designs, experimenting with the animation styles, etc. The risk is that people will see the pilot and detest the characters. Which would be understandable.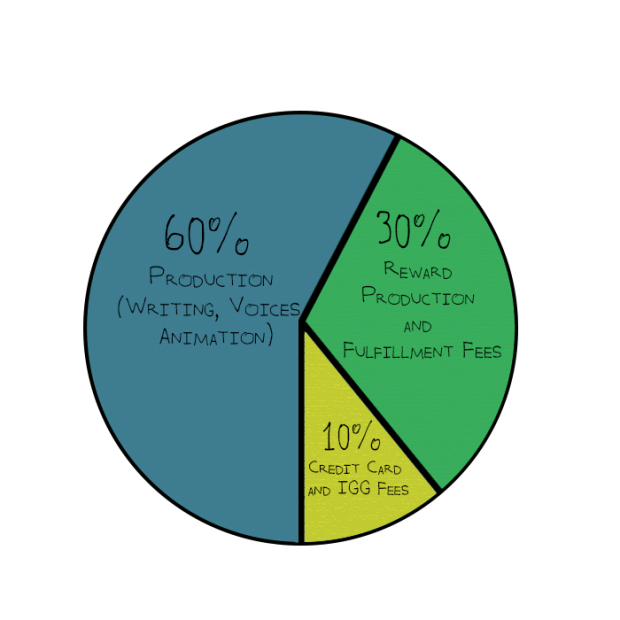 We're also receiving support from Breadpig, Inc for the campaign including making sure your perks get produced and shipped to you in a timely manner.
Find This Campaign On
Facebook Twitter IMDb Website
Summary: Youtube:
https://youtu.be/Z3OEzuYcDcI
See Campaign:
https://www.indiegogo.com/projects/chip-chipperson-animation
Contact Information:
Jim Norton
Tags:
Indiegogo, United States, Family, Reward, Men, Women, Consumer, English, Internet, Movies/Music Videos, Computers and Software, Media & Entertainment, Industry verticals, Regions, Types of Crowdfunding deal, Language, New York