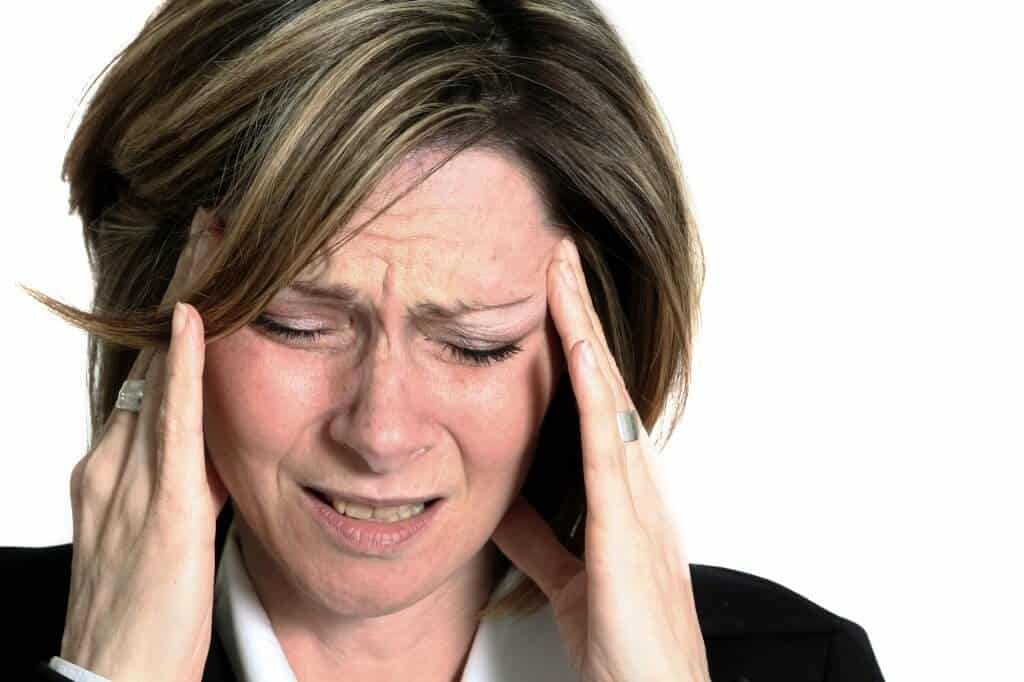 When starting on an Omad Diet, or eating one meal a day, it is not uncommon to experience light-headedness, dizziness, or Headaches. This can be also known as a fasting headache.
With a fasting headache, it's typically mild to moderate on a scale of intensity. It usually occurs near the forehead and is non-throbbing.
In this article, researchers noted that people who tend to get headaches more frequently than others are more likely to get fasting headaches.
Some headaches may not be a direct result of omad but may include a combination of other factors as well.
The good news is that you can diagnose most of these causes and use various products or methods that won't break your fast.
The tips below can help you find what may be causing these headaches and how to help with prevention.
#1 Drink Plenty of Fluids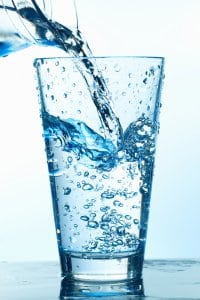 The average human body is made up of 50-65% water. Any changes or reductions can result in your body's nerves and cells from not functioning as they should.
A lot of our water that our bodies obtain, comes from the food that we eat. When doing omad, we are losing more water than we would normally would in a fasting state. Dehydration while on omad can be a common reason people experience headaches.
Water not only plays a significant role in maintenance but in weight loss as well. It helps flush your body of toxins and reduce hunger.
It is crucial that you are drinking water throughout the day to stay hydrated.
If you don't like to drink water, may sure you are drinking plenty of coffee and teas.
#2 Add some Salt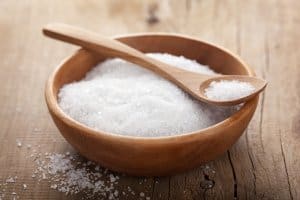 While on omad, you will be taking in less salt or may very well be losing salt. This can be another reason for experiencing headaches or other symptoms.
Besides drinking coffee, teas, or water, there are some other salty drinks that may help.
The human body uses salt for various functions. It helps to maintain a proper fluid balance and to prevent dehydration.
Adding only a pinch of Pink Himalayan Salt to your food can provide some great benefits. Pink Himalayan Salts include a more natural salt, lower sodium, and helps the body achieve optimal fluid balance.
The Pink Himalayan Salt listed below comes packed full of additional benefits as well as excellent user reviews.


#3 Drink Bone Broth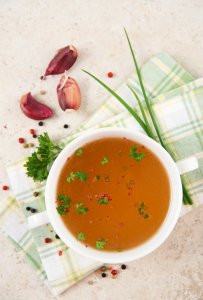 Bone Broth contains anti-inflammatory properties and is full of antioxidants. It may help reduce headaches by targeting the main headache triggers. These are inflammation and oxidative stress.
Bone Broth contains a large amount of gelatin. Gelatin contains large quantities of glycine. Glycine has antioxidant and anti-inflammatory properties. Study
Bones also contain glutathione, suggesting that bone broth could fight disease by providing the nutrients that create antioxidants in the body.
The bone broth listed below is a favorite among many. It is one of the healthiest on the market and is packed with amino acids and proteins. They only use certified organic ingredients from pasture-raised cattle. Each batch is slowly simmered for 20+ hours. They also use biodegradable packaging to prevent the release of unwanted chemicals.


Some will recommend bullion cubes, but they contain sugars.
Here is one my recommendations for something that will work with omad that is free of sugar, calories, and artificial sweeteners from Amazon. It is a healthy alternative to most store-bought bullion cubes. It is fat-free, gluten-free, sugar-free, and contains no carbs.
#4 Supplement a Multivitamin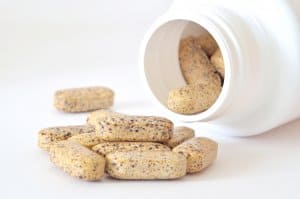 The human body must have a complex and wide variety of nutrients to complete all its tasks on a normal day. If any of these minerals or vitamins become deficient, it causes a breakdown in the metabolic pathway which causes less efficiency and lack of performance.
By taking a good multivitamin, you ensure that your body is getting all the essential nutrients it needs for the necessary metabolic reactions.
No single vitamin has been proven to treat headaches. This is due to the fact that each individual has unique triggers.
Even so, taking a daily multivitamin has been shown to help some people.
To help limit any side effects, most vitamin manufacturers recommend to take it with food.
I recommend the multivitamin below as it has many added benefits besides just being a regular multivitamin.
#3 Sudden Reduction of Caffeine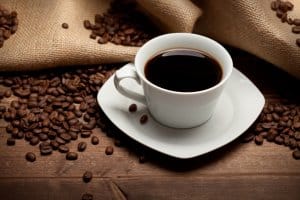 It may sound strange recommending coffee and tea as normal, but reducing or withdrawal of caffeine will cause headaches.
When starting one meal a day, some will tend to reduce their normal intake of coffee and tea and drink more water. While this is ok, this change can cause one to experience withdrawal headaches.
If you plan to reduce caffeine, make a gradual change over a long period of time.
#4 Sleep Deprivation or Sleep irregularities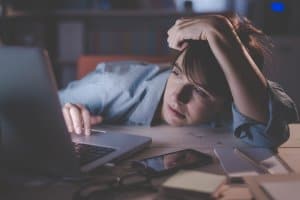 There is new research that links sleep deprivation to headache triggers.
Sleep deprivation can cause a variety of symptoms. These also include headaches. Besides headaches, it can affect your ability to perform tasks, concentration levels, and memory.
Try to create a bedtime ritual that is relaxing to both your mind and body when you prepare for sleep. Keep your bedroom free of sounds of light that can keep you awake.
Try to get to bed early enough that you can get at least 7-9 hours of sleep per night.
#5 Stress

Whether it is relationship issues, a demanding job, or a growing pile of bills, stress can be a likely cause or culprit of headaches.
Too much stress will overwhelm your nervous system, which in turn will flood your body with chemicals that prepare to "fight."
We can't avoid stress, but we can learn how to counteract the detrimental effect it has on the body by practicing relaxation techniques. These techniques will slow down stress and put your mind and body back into an equilibrium state.
Try to set aside at least 10 minutes a day for some relaxation techniques.
These can include:
Deep Breathing
Yoga
Meditation
Tai Chi
#6 Low Blood Sugar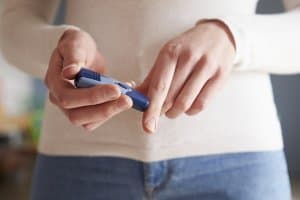 Low blood sugar can be a trigger for headaches as well. For example, if you consume a meal that is high in sugar before you begin omad, it can cause blood sugar levels to rapidly rise.
This is followed by a rapid drop, that can trigger a headache.
The American Diabetes Association favors an approach of accounting for a foods carbohydrate content to help control blood sugar.
This is called a glycemic index. It usually is abbreviated as GI. GI takes a measurement of how fast a food will raise your blood sugar in comparison to a standard point.
Higher GI numbers mean a greater impact on blood sugar.
Foods that are in a GI of 55 or less have a low GI. Mid-range GI is 55-69. A GI over 70 is considered high.
The foods listed below have a high GI. You may want to avoid these foods before starting your omad diet.
Food Serving GI
Bread, white
1 slice
71
Bagel, white
1 sm.
72
Shredded wheat
½ cup
75
Watermelon
¾ cup
76
Potato russet, baked
1 med (5 oz.)
77
Corn flakes
1 cup
77
Jelly beans
1 oz.
78
Brown rice, quick cooking
¾ cup
80
#7 Electrolyte imbalance or deficiency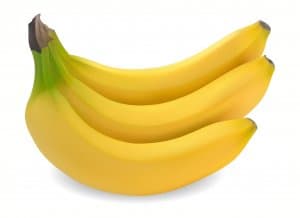 You get electrolytes by drinking fluids and eating various foods. You lose them by sweating, going to the bathroom, or exercising. A combination of factors can cause an electrolyte imbalance such as poor diet, sickness, or too little exercise.
Frequent headaches can be a sign of an electrolyte imbalance.
Your physician can properly diagnose an imbalance with various tests. I blood or urine test can identify anything that is abnormal.
Potassium in particular is very important.
Potassium is important in the function of organs, cells, and tissues. Potassium is crucial to heart function, digestion, and muscle function.
Foods that contain high amounts of potassium include bananas, avocados, cantaloupes, tomatoes, and citrus.
Having a low amount of potassium can certainly attribute to frequent headaches. However, low levels of potassium can pose life-threatening risks. These include paralysis of muscles that include the heart.
The Electrolyte Powder below contains no additives and is rich in potassium. It also contains no sugar and can be used while on your omad diet.
#8 Avoid other triggers.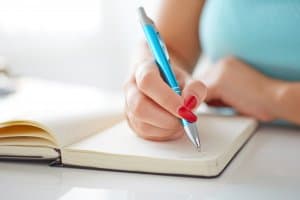 Keeping a detailed diary of the foods you eat can be very helpful. Some foods that are high in citrus, tyramine, artificial sweeteners, or nitrates, can be the culprits.
Some other things such as weather triggers can be difficult to avoid, but you can minimize the situation by trying to stay indoors if possible.
This article by the Cleveland Clinic lists common additives, beverages, and foods that can be associated with headaches.
#9 Take Precautions.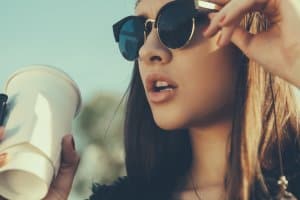 Avoid things like exposure to loud noises, strong smells, and bright flashing lights. Doing things like wearing earplugs or noise-reducing headphones can provide comfort from these noises.
Vicks or some small peppermint oil can be used underneath the nose to help block bothersome odors.
I know many that use dark sunglasses to help with some of these triggers. A quality pair such as lenses with FL-41 tint can greatly reduce sensitivity. I've listed the pair below that I know many have been happy with.
#10 When to call your doctor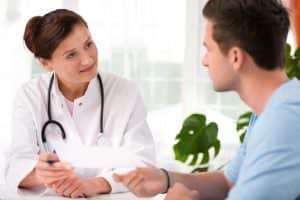 If headaches(or any of the symptoms above) continue to interfere with your omad diet for prolonged periods of time or are severe in nature, you are advised to seek help from your medical doctor.
Do not take any medications(this includes over-the-counter), without consulting your physician first.
Sometimes there may be underlying issues that only a medical professional will be able to diagnose.
Conclusion
An exact or specific cause for getting fasting headaches is still widely unknown. It could very well involve a variety of factors or just be individualized. Regardless, by being aware of your symptoms and using prevention techniques or products, some these headaches can be relieved. If you have any additional questions, be sure to visit our community forums or look at our omad faq article for help.
The post Headaches while doing the Omad Diet – Causes and Prevention appeared first on Omad Diet.