bank Promo Tools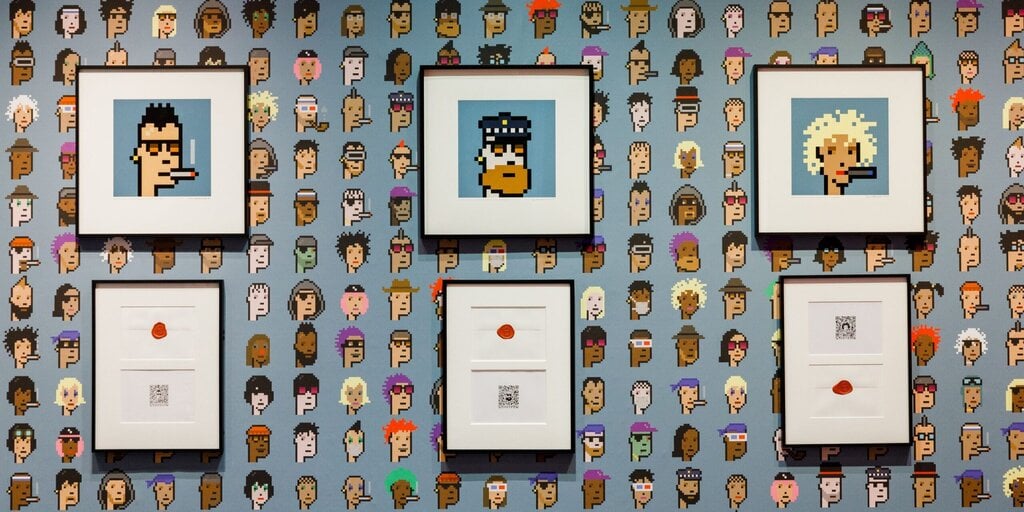 If you were waiting to get a Cryptopunk, your chance to buy one for a reasonable price may be dwindling.
That's because an Ethereum whale has been on a CryptoPunk buying spree. A wallet purchased over 100 of them on Friday evening at prices from 24 to 29 ETH. That's an outlay of over $6 million.
And the whale is still buying.
CryptoPunks are non-fungible tokens (NFTs), blockchain-based deeds of ownership to an associated collectible, in this case 10,000 pixelated images of punky-looking characters, each with its own distinctive characteristics. Punks are classified as Alien, Ape, Zombie and Human, with the non-humans being more rare.
Indeed, a Zombie Punk was among those sold late today for 850 Eth, or $2.08 million. But that wasn't the highest price tag of the day.
It's unclear what's driving the frenzy, which began earlier today. A feature in the New Yorker about NFT clubs might have helped get things moving. And Gary Vaynerchuk bought CryptoPunk #2140 for 1,600 ETH ($3.7 million) today. Hours later, someone paid 2,250 ETH ($5.4 million) for #5217. The sales rank as the fourth- and third-largest in CryptoPunk history, respectively.
Although there are only 10,000 Punks, there's an active resale market. Since their creation in 2017, when they were given away for free by their creators, Punks have taken in 232,000 ETH ($573 million). Over the last 12 months, they've gone for an average sale price of 22 ETH ($54,000). Right now, to buy a Punk, you'll have to part with at least 28.99 ETH; that's the lowest current sale price.
Virtually nothing is known about the whale gobbling up the NFTS. The punks were all "force funded," jargon for a wallet that was specifically created for a particular set of transactions, and therefore not linked to any previous history. When will the whale's appetite be sated? And what will it eat next?
The views and opinions expressed by the author are for informational purposes only and do not constitute financial, investment, or other advice.
Guide & Tools