Small hotels in the hotel business in the countries of Europe not only firmly occupied their niche, but became one of the key elements in hotel industry.
In cozy hotels, each of which is unique and exceptional, for a small fee you certainly will get much more fun than staying in heartless chain hotel where the client feels himself a kind of a detail of the system.
Start your own business and advertise it on Jiji – a #1 marketplace in Nigeria!

Real estate
The construction of your own Hotel requires not only a big investment but at least 2-3 years of construction works with the subsequent registration of the necessary documentation. Buying a ready-made hotel will also cost you a lot.
You can significantly speed up this process, if you rent or purchase ready-made space.
Total costs consist of:
the market value of the property;
the cost of repairs and redesign (if necessary);
the cost of a furniture;
electrical wiring;
plumbing and other equipment.
This is the cheapest option of mini-hotel organization, which fully complies with the requirements of the law.
The location of mini-hotel
Not every tourist wants to settle in the hotel located far from the city center and attractions. However, too lively part of the city may not always be a good area for a hotel as well. A large car flow and bad environment can reduce the number of guests.
It would be best to opt for places that are remote from the busy road, but with the proximity to transport links and infrastructure.
Designing interiors
In most cases, entrepreneurs are counting on middle-class vacationers and organize family-style double rooms.
The main thing is that the hotel didn`t resemble dormitory or communal apartment, was clean, cozy and comfortable for living.
A standard room includes:
one double bed or two single beds;
two bedside tables;
wardrobe;
dresser with mirror.
In addition to furniture, the room must be equipped with:
air conditioning;
telephone;
wi-fi;
mini fridge;
bathroom.
---
Buy commercial equipment for your new hotel on Jiji

– check out out great assortment!
---
Staff recruitment
Ideal staff for 10-rooms hotel:
manager;
three to four administrators;
senior administrator;
head of booking department;
chief accountant;
two or three maids (in practice many posts are combined).
The knowledge of English is desirable for all staff. For administrators it is required.
Standard services
Standard services are light breakfast and clean linen.
If you do not have the space or legal right to keep your small café and mini-laundry, you can pass these processes to outsource! In addition, it is possible to conclude special agreements with the nearby:
GYM;
sauna;
restaurant;
car rental company;
travel agency, offering discounts to your guests!
In most cases, in family-style hotels, guests are accommodated with children who need a play area. Thus, equipped playroom or playground near the hotel will allow parents to relax and children to diversify their leisure and not get bored. Many hotels have a paid service of a car wash.
Additional advice:
You can revert the costs for opening a mini-hotel faster – within the first three years of operation (if you will rent out the rooms daily for at least six months a year).
When carrying out calculations, put the monthly cost of maintaining your hotel, which will be about a third of its revenue. This amount includes payroll, utility payments, expenses for repair and maintenance of equipment!
Start your own business and advertise it on Jiji – a #1 marketplace in Nigeria!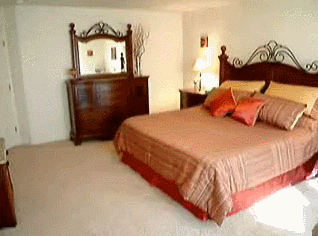 The post How To Open A Hotel Business From Scratch appeared first on JiJi.ng Blog.