Gearing up for the Summer? Warm Coffee Hub andLOLLare teaming up to giveawayone absolutely amazing Turkish poncho
Towel
. The Winner will also receive a special surprise gift so invite your friends and let's win some prizes!
We'll pick a winner at 12 pm PST on 11th of April.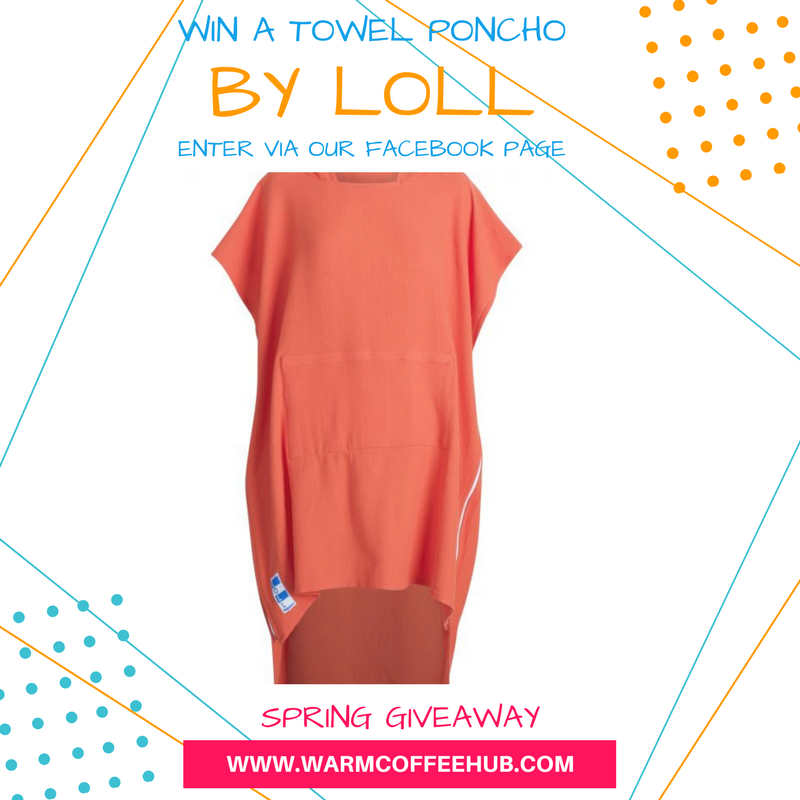 THE PRIZES
One randomly selected entry will win the following:
THE BRANDThe Loll brand of Turkish poncho style towels are known for their stylish color combinations (red, light gray and blue), which are really fun to have in your repertoire. Each LOLL Turkish towel poncho is one size – however they are fairly big! They will fit women's sizes 10-18 and men up to XL (I had my hubby try it out and he loved it).
Now let's have a look at all the different uses of a Turkish towel:
Bath Towel – yet they can actually be worn like a poncho for optimal post-shower cover-up.Travel Beach Towel – Because they're big and absorbent, but light in weight and won't take lots of space in your luggageBlanket – For planes, trains, and other situations where you might need a nap.Picnic blanket – Impromptu lunch dates in a foreign park are better with a big spread.Baby Blanket – We used it to cover our little niece while she laid next to the poolPuppy Blanket - Our dog, Louie, loves the towel and it is the only towel he will lay on while at the beach
THE TIMING
The entry period for this contest begins on Saturday, April 1, 2017, and ends at 12 p.m. Pacific Time (U.S.) on Tuesday, April 11, 2017.The prizes will be sent by US Post with delivery time 5-7 business days
TO ENTER FOLLOW THE LINK (USA ONLY):http://s.heyo.com/43247b
THE PROCESS
We will choose ONE winners through a random drawing.The winner will be announced on our Facebook page after 3 p.m. on Tuesday.We will also notify the winner via e-mail and FacebookIf a valid e-mail is not provided, or the winner is deemed ineligible for any reason, we will choose a new winner.