2017 has been a roller coaster year for many people with many ups and downs. And while the highs have been great, the lows have been incredibly low.
On the entertainment scene we've witnessed plenty of nasty spats and feuds between Mzansi's famous faces this year.
Here are a few celebrities who found themselves making headlines for all the wrong reasons in 2017.
Zodwa Wabantu and Skolopad
From catty comments do outright shade, Zodwa Wabantu and Skolopad simply do not see eye to eye. And it seems like there's no end in sight for their beef.
Bonang and Somizi
Their fallout may have happened in 2016, but former besties 'B' and 'Somgaga' opened up about the end of their friendship in their memoirs From A to B and Dominoes: Unbreakable Spirit respectively, which were both released this year.
From snubbing each other at public events tell-all interviews, to Somizi even going so far as to shade Bonang over the many grammatical errors in her book – the frenemies proved that there was no love lost between them.
The Idols SA judge put the last nail in the coffin when he posted the below picture of his book sitting at number one on a book shelf, while Bonang's one was at number two earlier this year!
Bonang and Lasizwe
Bonang Matheba has been the object of many of Lasizwe's parody videos. Apparently B blocked the social media star on all platforms after one joke too many.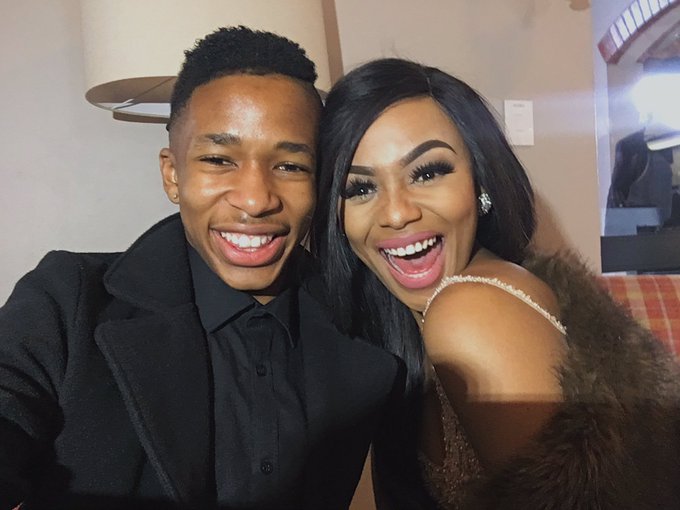 Bonang and Jessica Nkosi
Bonang has racked up her fair share of enemies down the years, and it looked like Jessica Nkosi was the next one when Bonang refused to sit next to her at an event.
Pearl Thusi and Sizwe Dhlomo
Pearl Thusi and Sizwe Dhlomo got into a heated Twitter argument after the 94.7 DJ tried to correct her in a pompous manner (also known as 'mansplaining'). Pearl didn't take this kindly.
Dr Malinga and Nasty C
Dr Malinga and Nasty C's rivalry was almost too silly to take seriously, but nonetheless, it was one of the biggest clashes we saw in entertainment this year.
Fikile Mbalula and Robert Marawa
Fikile and Robert did little to hide the contempt that they held for each other in 2017. Their rivalry became so intense that Oskido had to intervene!
David Tlale and Paledi Segapo
The two South African designers were embroiled in a fashion feud earlier this year when Paledi was accused of stealing David's looks.
Katy Perry and Taylor Swift
Katy Perry just jumped into the middle of a feud between Taylor Swift and Nicki Minaj – but as it turns out, she's got her own shaky history with the "1989" singer. Perry and Swift used to be close friends but have since become sworn enemies.
The post Celebrities who became enemies in 2017 appeared first on The F Planet.