Much has been written about innovation (or the lack of it) in Digital Asset Management in the last couple of years.
I can only speak from my experience of the market from my perspective at Brandworkz, and we cater for a marketing/sales customer audience. But we believe that the best ideas come from listening to our clients and prospects talking about their need for enhanced features and functionality in their DAM system. That, combined with industry analysis and wider technical innovation drives changes and improvements.
While enhancements may not be deemed 'innovation' we still believe that if you are thinking about installing a digital asset management (DAM) system, or upgrading your current setup, you need to be looking at DAM vendors who are constantly improving and moving forward what's on offer.
So, I've created a run-down of the five most important system features we believe today's DAM buyer should be insisting upon. Most have existed before, but have been updated with improvements, making them must-haves if you want a fully-functioning, successful, ROI-delivering DAM platform in 2018.
Number one: Focus on customer experience both inside and outside your DAM.
The level of user buy-in, how they use the system and the how well they adapt to the new processes will depend heavily on your user interface (UI) and user experience (UX). The UI/UX of the system itself must be as good as the apps and platforms they are using in their non-working lives.
Our experience is that if your DAM system interface isn't a pleasure to use, your people won't want to use it. A DAM system with good user experience means good user retention. And that's the holy grail of any software platform, DAM or otherwise.
So always look out for a system provider who puts UI and UX at the core of the DAM offering.
Looking at customer experience from another angle, marketers are more than ever responsible for delivering relevant, consistent and meaningful brand experiences externally to customers. A DAM must play a role in facilitating this by aligning and educating the internal content creators behind a company's brand promise and guidelines. It must enable the creation and of on-brand material consistently via Workflows and Web-to-Publish features.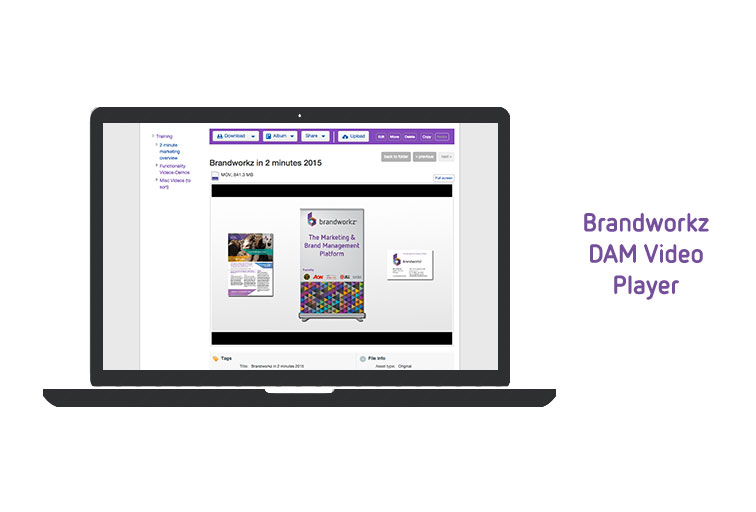 Two: Support for more file-type categories
Your objective in bringing DAM on board is to improve efficiency in accessing, managing and sharing your digital assets.
In 2018 those digital assets should include text assets. The humble text snippet has, in part due to social media, grown enormously in importance. However, most DAM systems don't support these well.
A tweet may seem super-simple on the surface, but if you are a pan-European or Global brand, then chances are it will need approving, localising to different languages, pairing up with relevant images, tagging so it's searchable, pushing out to Twitter via various local people's accounts, and then reporting on, ideally within the DAM.
Many DAMs claim to be the central hub for marketing content but ask whether this includes features to manage text too.
Three: Ready to integrate
Integration has been available in DAM platforms for some time, but it has become an absolute must today as the number of marketing systems increases. At Brandworkz we talk about the importance of your DAM platform being the content hub of your marketing ecosystem, holding the single, approved version of your digital assets that can be called through to be used in connected platforms.
Most DAM vendors have an API and some out-of-the-box connectors to 3rd party systems such as CMSs or marketing automation systems.
However, no DAM system I know of has developed connectors to all of the marketing systems that a medium or large company is typically using.
However, in 2018 clients will be prioritising integrations even further. Therefore the more pre-built connectors a vendor has, the more relevant they will be for your requirements.
Personally, I believe one of the most productive things the DAM industry could do in 2018 would be to agree on a common standard for 3rd party connectors like the long-defunct CMIS standard. This would indeed create a level playing-field between DAM vendors, but the increased DAM ROI would benefit both clients and vendors.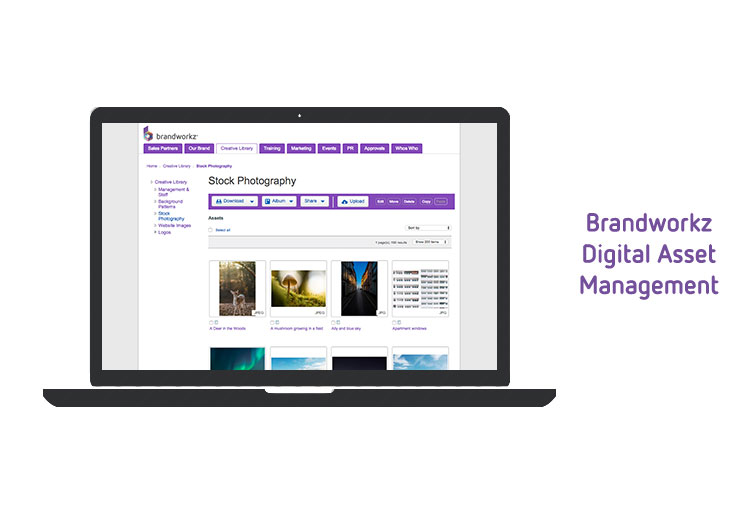 Four: Enhanced reporting of asset use
Any decent DAM system will be able to report on how assets are being used within the platform itself. Specifics like how many how many times the asset has been viewed, downloaded, shared or embedded are common.
However, reporting on asset usage outside of the DAM, in the digital world, is a feature to look out for in 2018. Reporting back on real-world use, this data shows where assets have been embedded in Office documents, and where they have been used on the web via embed links and auto web image detection.
The benefits are numerous.
Your SEO manager may discover new websites using your images and they may be willing to give you backlinks.
There may be images that you need to stop using.
There could be misuse of your logo where it is used in an off-brand context or even illegally.
If you have an updated image or logo, you can see where it's being used and have it amended.
Five: Machine learning
Chatbots and virtual assistants that can stand on their own are, in my opinion, some way away, but Machine Learning for more pragmatic use cases is increasingly important for DAM systems.
If you have recently implemented or worked with a DAM system you will know that there are image recognition AI features for metadata management which auto-keyword assets already enabled by the market leaders in DAM .
However, enhanced machine learning features to look out for are:
Colour search. The ability to detect the colour of foreground objects in images, making them searchable.
Face detection and matching. Useful for companies that have lots of assets with the same people in.
Recommendations. Taking into account the user's history of searching in the DAM, their country, department, or the searches that peers with similar characteristics have done.
DAM system: In conclusion
Any DAM platform without these essential features will simply not cut it in today's digital marketing environment. Customer experience inside and outside the DAM, support for new file-type categories, integration of marketing platforms for seamless, consistent marketing, better reporting of asset use and additional machine learning capabilities are, in our view, the enhanced features to look for and will reassure you that the platform you are reviewing will deliver for your business.
The post Buying a DAM system in 2018: The five essentials appeared first on Brandworkz.
This post first appeared on Brandworkz, please read the originial post: here