W.H. Davies once wrote, "What is this life full of care, we have no time to stand and stare…" Following our daily mundane and terribly busy schedule, we hardly devote any time to ourselves. Ignoring your Skin or other body aspects can take a toll on your appearance at a great extent. Aging is one such attribute no woman likes to succumb to.
Try these natural home remedies as they are chemical free and are 100 per cent effective than any other anti-aging cream. So ladies…its time to pamper your skin, cos you should never be too busy to be beautiful!
1. Rose Water – The Best Cleanser!

–Homemade Pack:You can make a face pack by mixing some rose water in curd and one teaspoon honey. Add this paste into a ripe banana and apply it on your face for about 20 mins for a flawless skin. The skin will become fairer and fresher overnight.


–

Science Behind It:. Rose water being a rich source of antioxidants can help boost resiliency of the skin and revive skin tissue. Glycerine possesses high moisturizing traits. A mixture of rose water and glycerine is very effective if applied just before going to bed.
–How It Works: Rose water is the best to remove dirt clogging pores in your skin. It has astringent properties that tighten the skin and make it firm avoiding black patches and black heads. That unattractive puffy eyes can also be cured with rose water.
2. The Papaya Mask – The All Round Care

–Homemade Pack: In order to make a papaya mask, you can chop a few pieces of it and mash them finely. Apply this on your face for about 15 minutes and then wash away without using any soap.

–Science Behind It: .An enzyme called papain in papaya have the ability to swipe off the dead cells on the surface of the skin, thereby making the skin more elastic and firm. This would surely rejuvenate your skin.

–How It Works: Papaya is considered to be a very good moisturising agent due to its strong anti-oxidising action. It is rich in Vitamin A and therefore, is advantageous for your eyes. Not only is papaya good for skin but also for your hair as well.
3. Honey and Almond Scrub – For That Perfectly Clear Skin
–Homemade Packs: Finely chop the almonds, now add 1 teaspoon of organic honey and mix the ingredients well. Make sure the consistency is thick enough to let the concoction stay on your face. Keep it on for 15-20 minutes and rinse off with lukewarm water.
–Science Behind It: Almonds are a rich source of energy, protein and fiber. They are also rich in vitamin A and honey has moisturizing and emollient properties. They nourish and rejuvenate the skin as well.
–How It Works: Honey has cleansing qualities and almond has several beauty benefits and is good for health also. When honey is mixed with almond, it forms a natural scrub that is beneficial for your skin. Scrubbing is very essential to remove black heads and dirt particles from the surface of your skin to make it look young and fresh.
4. Egg White and Orange Mask – The Wonder Mask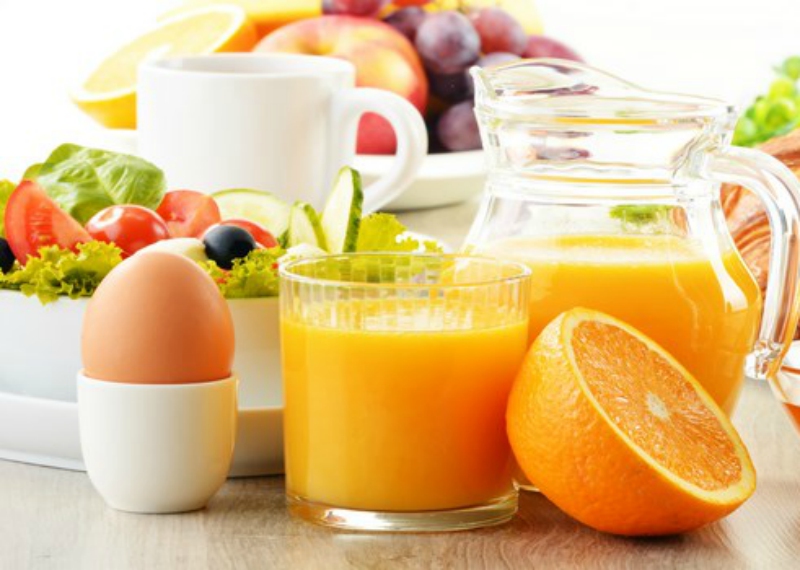 –Homemade Pack: Mix together 1 egg white and 3 Tbsp. of fresh orange juice. Rinse your face with lukewarm water and pat it dry. Apply the same with a brush on your face and leave it till it dries completely. Remove the pack in an upward direction with a damp cotton pad. Use this weekly for best results.
–Science Behind It: Egg white contains proteins like collagen and elastin which promote facial radiance and get that glow back. It reduces enlarged pores and smoothens fine lines. It minimizes crow's feet as well. Orange juice is a strong antioxidant which helps in reviving your dull complexion.
–How It Works: Egg and orange are the two powerhouse ingredients that you can find in every kitchen. So making a face mask out of them is simple as well as super inexpensive and you simply can't afford to miss their numerous benefits!
5. Lemon Juice To Make Those Age Spots Vanish
-Homemade Packs: Squeeze out the juice, apply it all over your face and leave for about 15 minutes every day, Rinse with plain water.
-Science Behind It: The vitamin C present in lemons is a strong antioxidant. It is also a bleaching agent that reduces age spots and freckles at a great extent.
->How It Works: Lemon juice is also a very effective remedy for ageing skin because it has a. soothing action. Leave some lemon juice for 20 mins every day and see the magic in just a few weeks.
6. Coconut Milk – The Remarkable Moisturizer

–Homemade Packs: Apply raw coconut milk on your face for about 20 minutes every day and rinse it with warm water for best results.
–Science Behind It: Coconut milk has a plethora of vitamins and minerals that act as a remarkable moisturizing agent. It softens the skin, makes it supple and rosier. It solves problems like sun burns, winkles and sagging skin.
–How It Works: Coconut milk has a variety of anti-aging benefits — and not just the skin deep kind. Coconut milk has endless uses in our hair; it can ward off dandruff, gray hair as well. It is also exceptionally great for hydrating the skin at the same time.
7. Carrot and Turmeric Blend – For That Clear Skin
–Homemade Packs: Grate the 2 table spoons of finely chopped carrots and soak them for 10 to 12 minutes in 4-5 tbsp. of lukewarm milk. Then add a teaspoon of turmeric in it. Apply this pack on clean face. Leave it for 20 minutes and wash away with slightly warm water.
–Science Behind It: Both carrot and turmeric and effective antioxidants. Carrot contains beta-carotene, antioxidants and vitamin A that helps skin look younger and healthier. Turmeric reduces inflammation and protects against the UV rays of the sun. It minimizes wrinkles too.
–How It Works: Turmeric face masks are used to rejuvenate skin. Regular use of turmeric with various combination of ingredients can soften the appearance of wrinkles and fine lines. The anti-inflammatory properties that turmeric possesses are both important in treating these skin conditions.
8. Cucumber plus Curd – The Best Cooling Agents
–Homemade Packs: Mix half a cup of curd and two teaspoons of grated cucumber and apply this paste. Keep it for 20 minutes and rinse it further with lukewarm water. Use the same face pack twice in a week and achieve a healthy, sparkling skin.
–Science Behind It: Curd contains lactic acid which aids in exfoliating dead cells from the skin, giving it a fresh, rejuvenating look all together. Cucumber has soothing properties when applied on the face.
–How It Works: A mixture of the cucumber and curd when applied, prevents ageing and provides your skin with the right amount of nutrition. Hence, it is highly effective in reducing puffiness and those ugly dark circles under the eyes.
Other Valuable Tips
Apart from the above items, the following also help in achieving a younger looking skin.


–Vegetables, fruits, fish oils and nuts like almond and walnut are valuable sources of antioxidants, vitamins, minerals and omega-3 fatty acids. Make it a point that you eat a healthy, balanced diet and get the right amount of nutrients.
–Avoid staining on your teeth. White teeth are seen as a sign of good health and youthfulness. Dark, hot, sticky foods like barbecue sauce or soy sauce are some of the worst stain-causing items. Red wine, coffee, and cola also fall in the same category. Brush well with a lemon containing paste.
So here were some easy home-made and traditional tips that could help you get rid of aging skin and look younger and beautiful so you can remain healthy and your skin remains healthy!