bank Promo Tools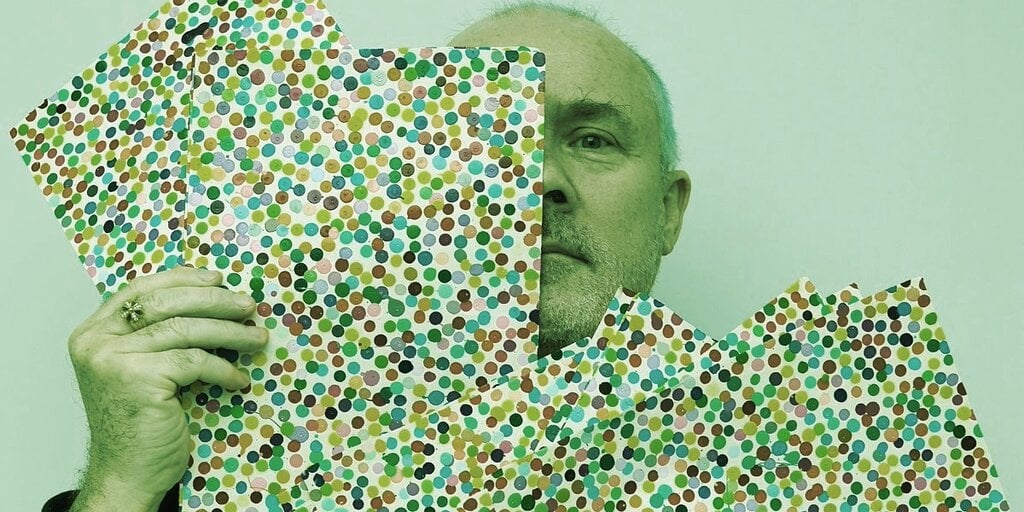 British artist Damien Hirst looks set to make $20 million with his latest art-drop, "The Currency," which forces prospective buyers to choose between Physical and digital art in the shape of non-fungible tokens (NFTs.)
Applications for ownership of Hirst's 10,000 spot paintings closed on Wednesday, with Heni, the marketplace hosting the drop, reporting that it was oversubscribed by more than six times.
Applications have closed for @hirst_official's The Currency. Thanks to all who applied. 32,472 people applied for a total of 67,023 NFTs. Due to the large number of applicants, allocations will take some time & applicants may not be notified until 28 July. Stay tuned for Phase 2! pic.twitter.com/BGDHTnPO2G

— HENI (@HENIGroup) July 21, 2021
Exactly 32,472 people applied for a total of 67,023 artworks, according to Heni. The works are priced at $2,000 each, and successful applicants will be notified on July 28. But, as there are only 10,000 available, many applications stand to be unsuccessful.
NFT or physical art? You choose
The twist comes next year: owners will have to decide whether to burn the NFT and keep the physical artwork or vice versa. At 3 pm. BST on July 27, 2022, if collectors have not opted for the physical version, the corresponding print will be burned.

Hirst, said, in a video recorded with British actor and comedian Stephen Fry, that "The Currency" is about the value of art—which Hirst maintains is determined by the degree of trust and belief in the work. The idea is that the artworks could act as a real medium of exchange, as "currency."
In another interview, this time with CNBC Squawk Box, he hinted that the digital may transcend the physical, "I think that digital art is probably going to last a lot longer than galleries," he said. "Look at what's happening with NFTs, and you can see the galleries disappearing."
Hirst the hodler
Hirst—the world's most successful, living, contemporary artist—is being paid in ETH, the cryptocurrency of the Ethereum blockchain, for the new collection. He said that he plans to hold on to the cryptocurrency. "I'll keep it. I love all the cryptocurrencies," he told CNBC.
He also revealed that he has a small but growing collection of NFTs, and has invested in CryptoPunks, BoredApes and MeeBits.
Since Beeple's NFT "Everydays: The First 5000 Days" sold for $69.3 million at a Christie's auction in March, artists have rushed to profit from these unique cryptographic tokens. The NFT market hit sales volumes of $2.5 billion for the first half of 2021, and sales have totalled 10,000 to 20,000 per week.
The physical-versus-digital debate also looks set to be an ongoing trend in the wider collectibles market.
Apple guru Steve Jobs' first ever Job Application (from 1973) is up for auction again this week, having previously sold for $222,000 in March. But this time, the document is being split into two assets, the physical version and the NFT, with both going head-to-head in simultaneous auctions.
"We are doing this to explore the notion of value being present in both physical and digital assets of the same item," Olly Joshi, the young entrepreneur who bought the document earlier this year, told Decrypt.
He didn't mention the attraction of potentially squeezing twice as much value out of one artefact. But, now that the genie is out of the bottle, that can't be far from many an investor's thoughts.
Guide & Tools