Pro Photo Blog
ProFusion Expo Main Stage: Canada C3 – Creating Content at Sea
The Canada C3 (Coast to Coast to Coast) expedition set sail from Toronto on May 31st aboard the icebreaker Polar Prince for a 150 day journey to visit and document the communities and natural wonder that are situated along Canada's three magnificent coastlines.
How can you continually create exceptional multimedia content on a five-month sailing expedition from coast to coast to coast? This is the question the Canada C3 Media Team had to answer.
During this epic journey, the expedition's media team captured stunning visuals utilizing traditional video equipment, high flying drone technology, still photography and even broadcast live video from on-board the ship.
The expedition's media team leaders, Peter Wall and Garry Tutte will take to the ProFusion Expo main stage on both days to share their behind-the-scenes look into the gear they used and to discuss the challenges they faced when creating and posting their content from sea.
Here is a taste of what you can expect during the Sony Sponsored Canada C3 presentation
---
Canada C3 – Content at Sea: 150 days from Coast to Coast to Coast
From May 31 to Oct. 28, the Canada C3 ship sailed from Toronto, Ont. to Victoria, B.C. to mark the 150th anniversary of Confederation.
Every step of the journey was documented in video, photos, live video, drone footage and virtual reality. Over the course of 150 days, the Canada C3 Media Team produced over 100 videos and 6,000 photos for their social media channels and website, garnering over 5 million unique views.
This presentation is a behind-the-scenes peek into the workings of the Canada C3 Media Team – from the gear they used, to the tiny on-board editing space they worked out of, to the people behind the content. And of course, some examples of their best work.
Find out how they worked closely with partners such as Sony, Facebook, SSi Micro and the Globe and Mail to achieve results.
---
Sponsored by

---
Special Thanks To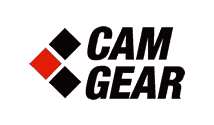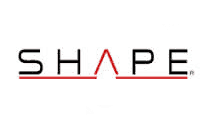 ---
About the Canada C3 Media Team
"Few can say they have produced stunning drone footage of the remote Torngat Mountains National Park or streamed a Facebook Live 50 metres away from a polar bear – but Garry Tutte and Peter Wall have.
These are just two accomplishments from five months of content production on board the Canada C3 expedition. This year, the Canada C3 ship sailed 23,000 km from Toronto to Victoria, through the Northwest Passage to mark the 150th anniversary of Confederation.
The Media Team on-board the expedition, led by Peter and Garry, produced over 100 original videos and published more than 6,000 photos throughout the voyage, using a wide variety of Sony, DJI, Shape, CamGear and Vistek gear.
Peter Wall has worked and lived on four continents, and his varied career includes work as a journalist, filmmaker and entrepreneur.
Garry Tutte is a filmmaker and content creator with 20 years experience, based in Toronto and Lima, Peru, and the owner of Morro Creative. "
The post ProFusion Expo Main Stage: Canada C3 – Creating Content at Sea appeared first on Pro Photo Blog.