From the amazing Amalfi Coast of Italy to the beautiful Butterfly Valley of Turkey, there are certain Romantic places that envelop you like the arms of a lover. Whether you're popping the question, planning a honeymoon, celebrating an anniversary, or just need a lovers getaway, these are the the most romantic places in the world for your next romantic vacation. Grab your sweetheart, pack your bags, and head out for a romantic getaway around the world.
Butterfly Valley, Turkey – Andrea, Best World Yet
Romance doesn't always mean flowers and fancy dinners by candlelight. Sometimes the most romantic setting is a place with no mirrors or makeup. Romance in the purest form is not taking a proper shower… unless you count that salty dip in the sea. It's letting the ocean breeze dry your hair as you lay intertwined with the one you love. This unique version of paradise has limited electricity, no data and no distractions. It's easy to disconnect from the real world, and reconnect with the one who matters most.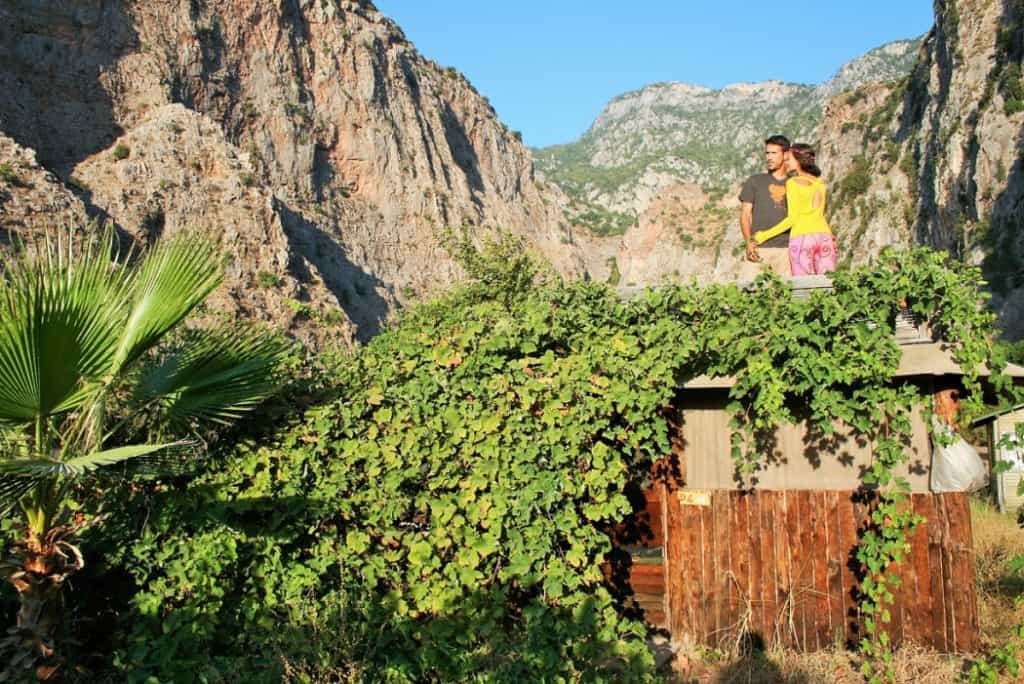 Butterfly Valley is a secret cove, enclosed between towering cliffs along the Turkish coast. It's only accessible by boat or extreme hike, and it's probably the most romantic place we've ever experienced. You can pitch a tent, or rent a beachside bungalow with rooftop terrace. We slept under the stars, woke to a rooster's crow, hiked to waterfalls and skinny-dipped by the light of the moon. This hidden gem only attracts a small community of relaxed travelers. You can meet the regulars at the nightly beach bonfire, or you can enjoy the rare opportunity to be in your own, little love-nest.
Ortigia, Sicily – David, Delve Into Europe
We decided to stay on Ortigia, an Island which is the historic core of the ancient city of Syracuse, with a view to exploring much of south-east Sicily from there. It didn't quite turn out this way – we were so seduced by this beautiful island that we hardly left it during the week we stayed there.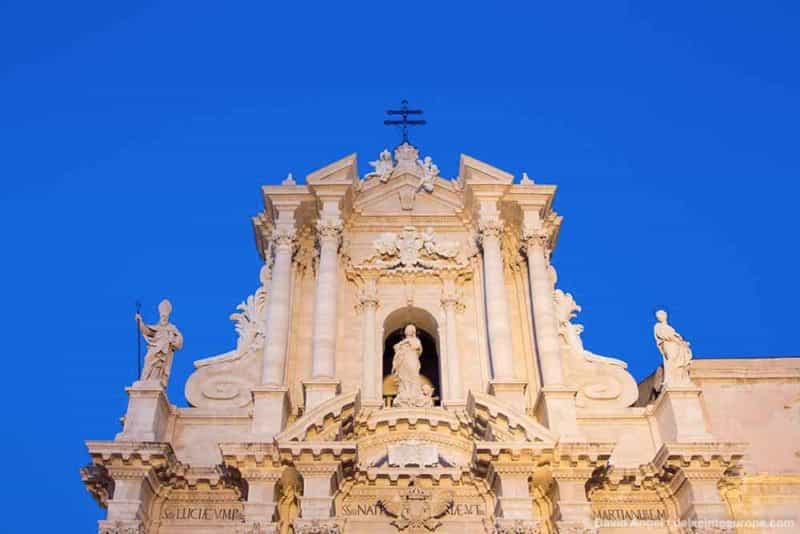 The island is only a mile long and half a mile wide, but is packed with over 2,700 years of history. Most of it is traffic-free, so you can wander the narrow romantic streets and alleyways, full of cafes and tiny trattorie with a few tables set outside. There are so many wonderful places to sit and eat in the early evening, whether in the labyrinth of backstreets, or along the seafront, watching the sun set into the Tyrrhenian Sea.
Our favourite place on Ortigia, where we went for coffee and gelato almost every evening, is the Piazza del Duomo, surely one of the most beautiful squares in Europe, centred around the gorgeous Baroque cathedral lit up for the night.
We stayed in a beautiful apartment in the 18th century Casa delle Fate, a few steps from the sea and the Baroque church of Santa Teresa, in the south of the island. Ortigia has hundreds of similar historic rental apartments to choose from, as well as luxury hotels like Grand Hotel Ortigia and Hotel Gutkowski, on opposite sides of the island.
Peru – Victoria, Follow Me Away
What is more romantic than a stunning coast line, snow covered mountains, miles of sand dunes, pristine rainforest and bustling nightlife? Peru is home to all of this and more so no matter what your romance style is, there is something for everyone!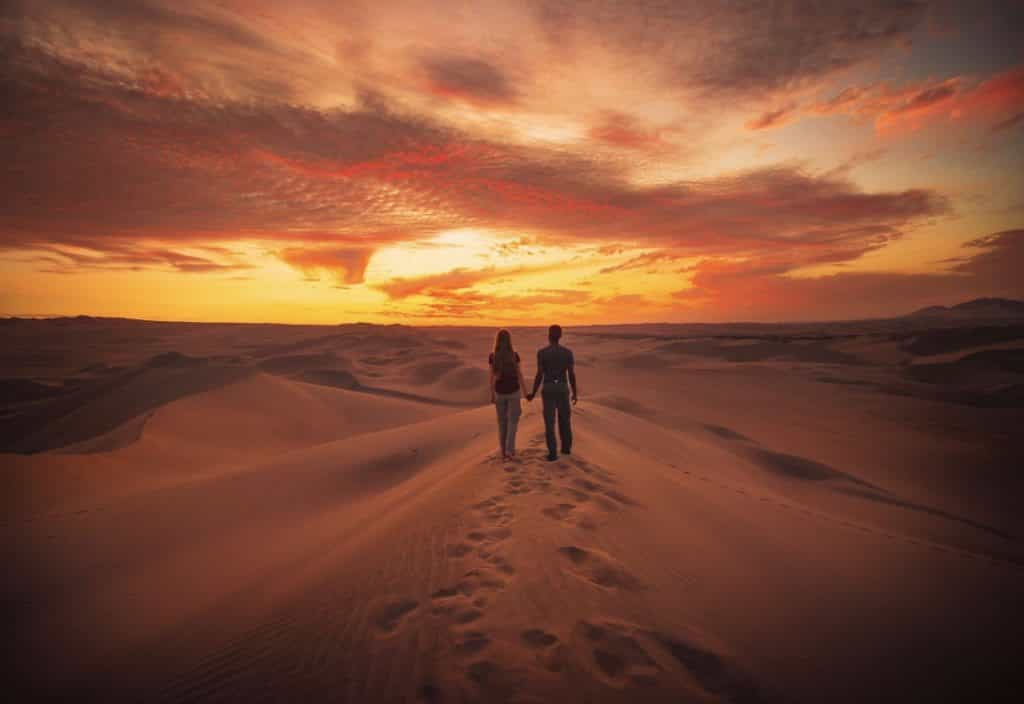 Most people think Peru and automatically think Machu Picchu. While the famous citadel does call Peru home, it isn't the most romantic because it is expensive to get to and there are tons of tourists. Instead, Head down the Peruvian coast to Paracas and the Ica desert and enjoy the best in affordable luxury hotels and stunning vistas. Relax on a catamaran as you float by wild flamingos or take a boat tour to see penguins! Head to Huacachina which is a real desert oasis for the most romantic sunset of your life over miles of sandy desert. On your way back up the coast, stop in Lima for some delicious food and fun nightlife! Peru is waiting for you!
Our favourite place on Ortigia, where we went for coffee and gelato almost every evening, is the Piazza del Duomo, surely one of the most beautiful squares in Europe, centred around the gorgeous Baroque cathedral lit up for the night.
We stayed in a beautiful apartment in the 18th century Casa delle Fate, a few steps from the sea and the Baroque church of Santa Teresa, in the south of the island. Ortigia has hundreds of similar historic rental apartments to choose from, as well as luxury hotels like Grand Hotel Ortigia and Hotel Gutkowski, on opposite sides of the island.
Kinosaki Onsen, Japan – Kallsy, Pages of Travel
With over 1,400 years of onsen history, escaping to the lesser known Kinosaki Onsen is sure to be a spot filled with tranquility and romance. Enjoy a leisurely stroll around the town center while wearing a traditional Japanese kimono or yukata, relax in one of many steamy onsen spots, and discover the beautiful gardens of this quaint town.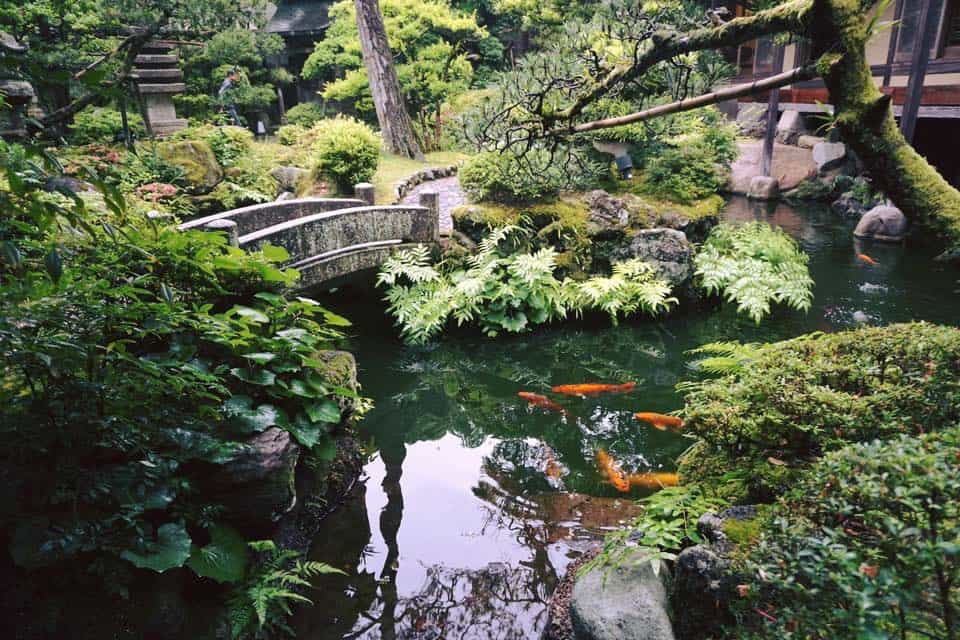 While in Kinosaki Onsen, you can't pass up the opportunity to stay at a ryokan, a traditional Japanese inn. Splurge on a room with a private onsen to make your experience even more romantic and dine in your room with a preset kaiseki menu, a style of Japanese dining containing artistically arranged dishes that allows you to experience a variety of Japanese cuisine and flavors. Kinosaki Onsen caters to all types of travelers and will leave an enchanting spark of romance for every couple who visits.
Montreal, Canada – Stefan & Sebastien, The Nomadic Boys
We absolutely loved visiting Montreal as a gay couple. We visited in August 2017 and completely fell in love with it. It's one of the few places in our travels where we felt comfortable holding hands in public. We also loved the huge variety of both culinary discoveries, culture and festivals you can attend here as a couple.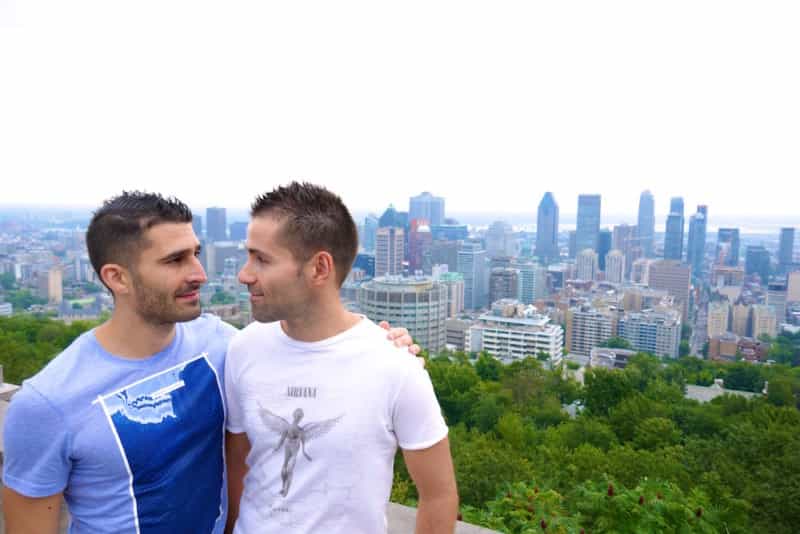 Montreal has a festival for everything. There's one happening almost every month of the year, even during the freezing cold winter months. Montreal is also a city of art. There's always many outdoor art displays featured across the city, usually outside of the Fine Arts Museum (Musée des Beaux-Arts). This museum is also one of the most prestigious of the city and the most visited in Canada.
Mont-Royal is the iconic symbols of the city, from which locals get their bearings from. It is 765 feet high and local laws dictate that buildings in Montreal are not allowed to be taller than this, which makes it the ideal place for view of the entire city. You can hike up or drive to the Belvedere Observatory at the top for the best views of the city. This was one of the most romantic things we did together here.
Places to stay we recommend include the classy Fairmont Queen Elizabeth, Hôtel William Gray boutique hotel, the W Hotel, or Airbnb for something more affordable.
Amalfi Coast – Collette & Scott, Roamaroo
With its steep cliffs that jut down to the crystal blue Mediterranean, its bounty of delicious foods, and fantastic weather, The Amalfi Coast is one of the most romantic places on earth. Lovers can choose from a variety of romantic seaside towns including Sorrento and Amalfi, but we prefer Positano, Capri, and Ravello. If you want to splurge, stay at the famed Le Sirenuse hotel in Positano or the Belmond Hotel Caruso in Ravello.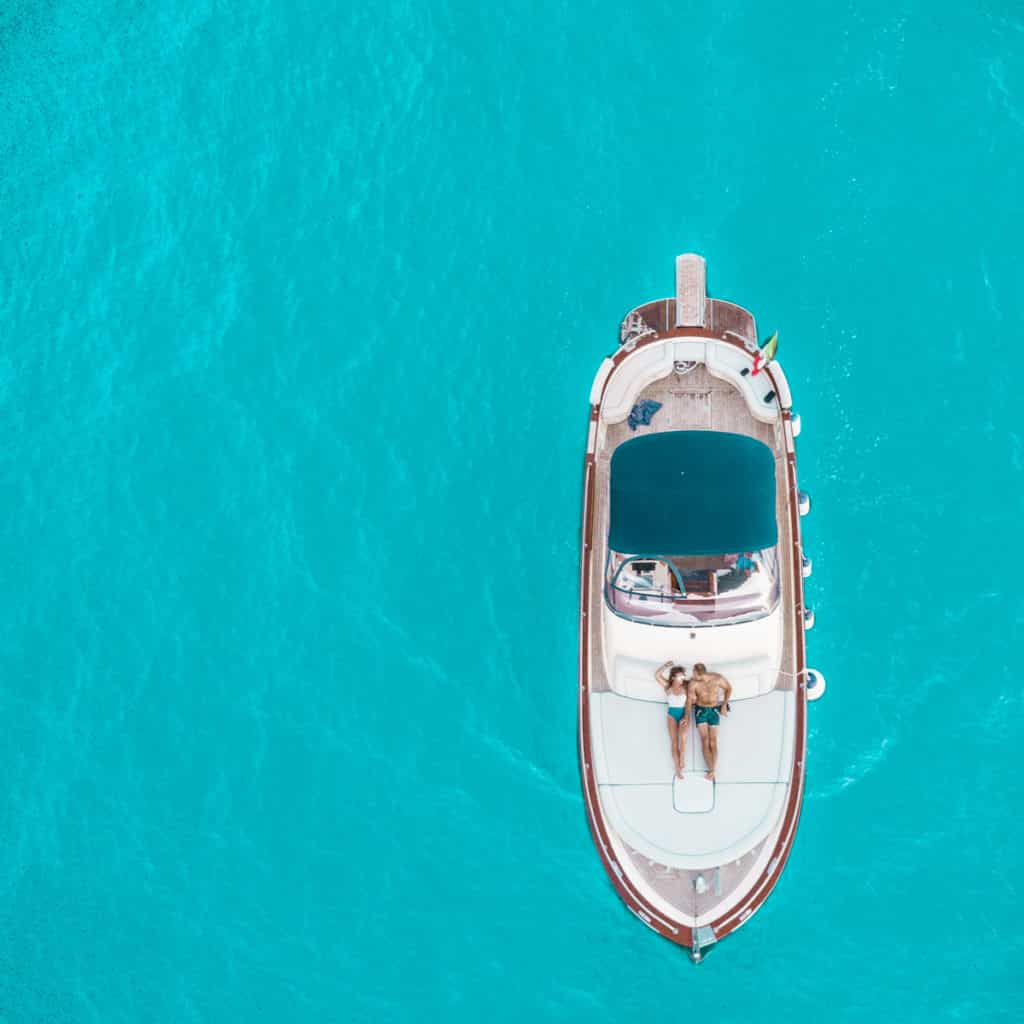 Foodies will rejoice in the bounty of delicious restaurants along the Amalfi Coast. With its close proximity to Naples, the pizza along the Amalfi Coast is unbeatable. Our favorite restaurants are Donna Rosa in Positano, La Tagliata in Positano, La Sponda at Le Sirenuse, Le Tres Sorelle in Positano, the hotel restaurant at The Belmond Hotel Caruso, and La Fontelina in Capri.
Iceland – Natasha, The World Pursuit
Iceland continues to draw couples and honeymooners from around the world and for good reason. It's full of stunning landscapes and unique experiences. Iceland may not be filled with tropical beaches or mega-resorts, instead, it offers an intimate chance to reconnect with nature. The small island country has intimate hot springs, chic hotels, glaciers, and thousands of waterfalls that are sure to create memorable experiences together. Some of our favorite activities in the country are to go horseback riding, hot spring hopping, ice climbing, or private 4×4 tours into the heart of Iceland.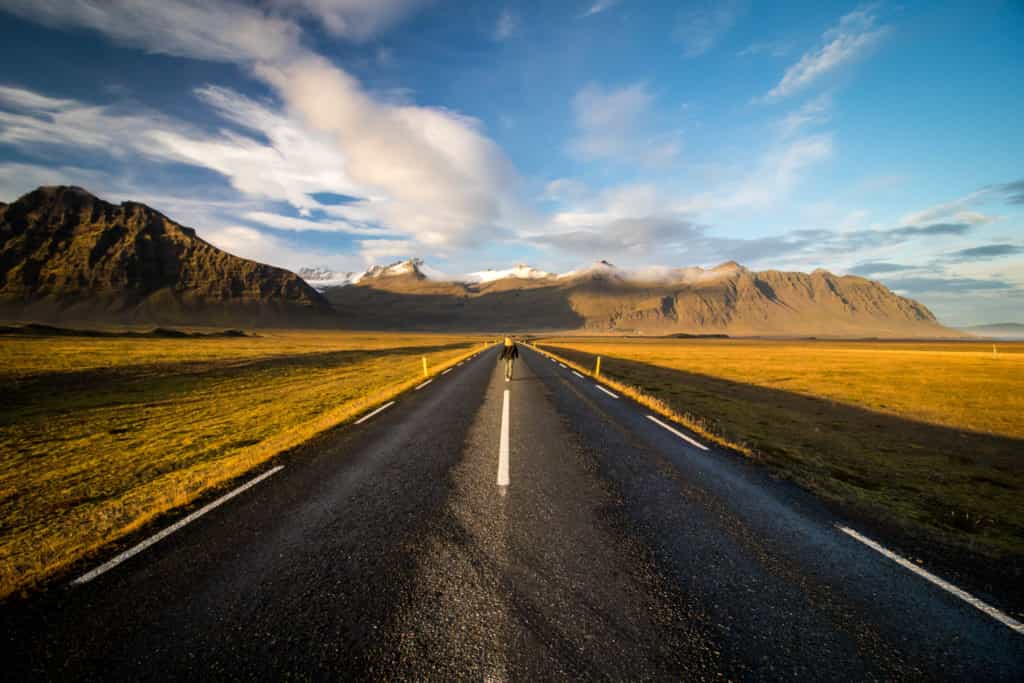 It's easy to hear disparaging things about the number of tourists in Iceland; however, once you break away from the main tourist hot spots it is still possible to find intimate locations. It's one of our favorite countries we've traveled and for good reason. Iceland is magical, it offers a chance to experience the wild nature together away from distractions and everyday life.
Kenya – Patrick, German Backpacker
Kenya is a beautiful and diverse country which offers incredible experiences for everyone – nature and wildlife, relaxing beaches, history and culture, as well as incredible landscapes and scenery. The country is perfect for a romantic getaway and you should certainly include it into your travel plans for 2018. For a safari of a lifetime, spend a few days in the Masai Mara National Park. Your chances are high to spot all of the Big 5! While there are some luxurious lodges, you could also go camping – this might be a little bit more adventurous, but certainly not less romantic!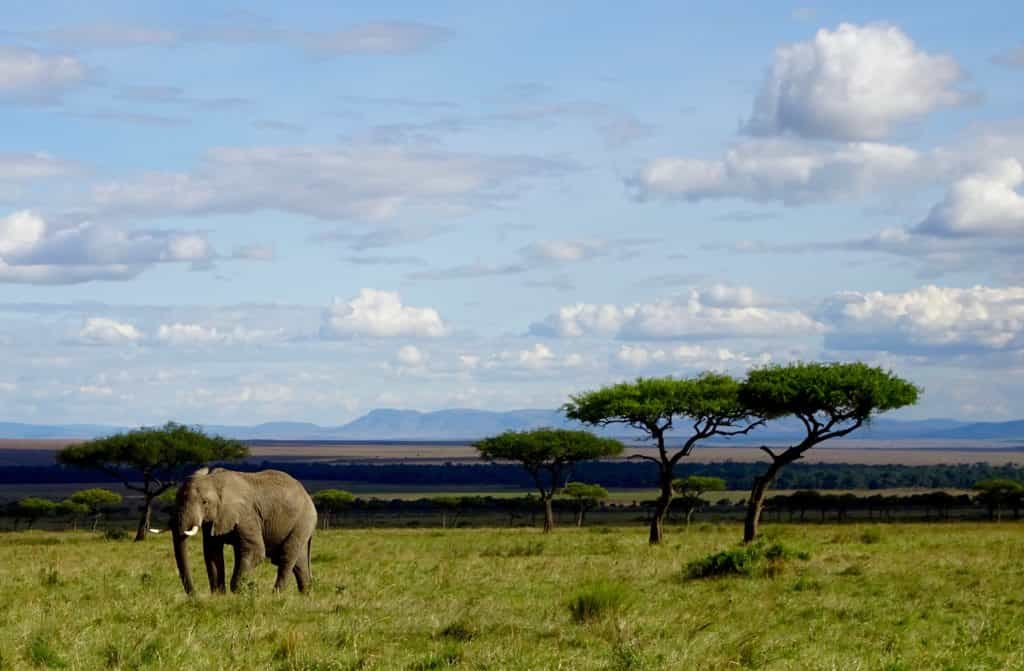 Another national park worth visiting is Amboseli, perfectly located just a few hours away from Nairobi and in front of Mount Kilimanjaro. Besides the safari experience, no trip to Kenya is complete without spending some time on the beach. Watamu offers a beautiful coast with a nice tourist infrastructure, however, I also recommend Lamu island for an off-the-path and remote experience. While Lamu Town – one of the oldest towns in the world – makes you travel back in time, the southern tip of Lamu island is less populated and has some beautiful and quiet resorts and bungalows, far away from the tourist crowds. You'll have the beach for yourself – enjoy your vacation!
Edinburgh, Scotland – Susanne, Adventures Around Scotland
Edinburgh has to be one of the most romantic cities in the world to
visit. The Old Town is like walking through a historic film set and
exploring the castle or many museums is the perfect way to spend a
romantic day. If the sun is shining then Princes Street Gardens is
the perfect place to go for a stroll hand in hand below the castle
before taking a short walk up Calton Hill to enjoy a picnic with a
view over the city.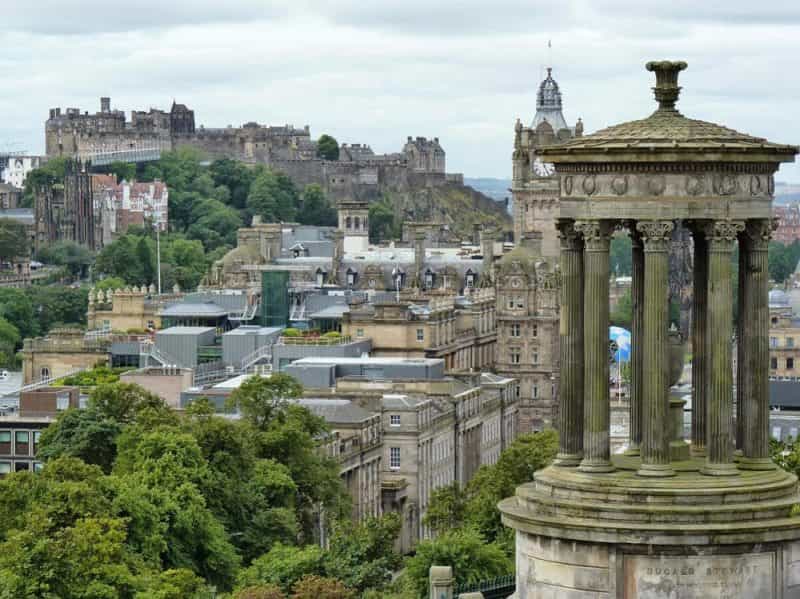 In the evening head to one of the seafood eateries with local oysters
on the menu, a well known aphrodisiac. If your budget allows then
you might want to splash out at one of Edinburgh's Michelin Star
restaurants instead. End the night at the theatre or visit the Royal
Observatory for some romantic star-gazing.
Edinburgh has a huge choice of accommodation for all budgets; however
The Witchery is infamous for its romantically Gothic interior and The
Balmoral is a landmark building in the city and renowned for its 5
star luxury, both are excellent choices for a romantic break. Whatever the time of year or weather, Edinburgh exudes romance
Guanajuato, Mexico – Ingrid, Second Half Travels
Guanajuato's spectacular colonial architecture, enchanting cobblestone streets, and romantic legends make it the perfect lovers' getaway. Get lost together exploring the maze of Guanajuato's steep, picturesque alleyways, discovering lovely tree-filled plazas and unexpected vistas of baroque churches. At sunset, take the funicular up to the El Pípila monument for a breathtaking panoramic city view. Don't miss the fun of a nighttime callejoneada, a festive musical tour led by costumed performers reciting amusing folktales and singing popular songs. An obligatory stop for couples in Guanajuato is the famously narrow Callejón del Beso, or Alley of the Kiss.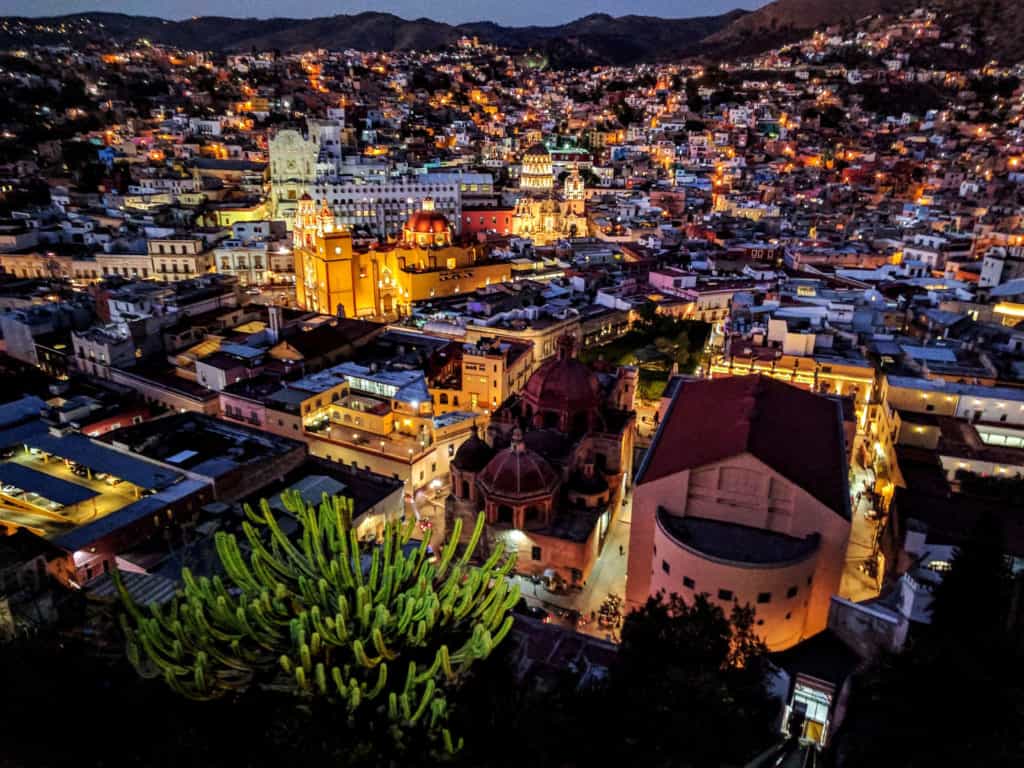 Legend has it that two forbidden lovers used to kiss across it from balcony to balcony. Their story ended tragically, but today a kiss on the third step is said to guarantee years of connubial bliss.
For dinner, try patio dining serenaded by mariachis in Guanajuato's beautiful plazas. Or nosh on innovative Mexican fusion at
Los Campos
, a cozy, candlelit gem that garners rave reviews. Complete your experience of Guanajuato's historical splendor with a stay at the luxurious Hotel Villa María Christina, set in several stunning 19th-century mansions linked by gorgeous terraces and galleries.
Cyprus – Nellie, WildJunket.com
For those based in Europe, Cyprus is easily one of the most romantic and still easy to reach destinations. Long stretches of empty beaches, romantic resorts, laid back beach bars, and beachfront seafood restaurants all make this a perfect destination for couples. Cyprus also has a mild climate, and it receives more than 340 days of sunshine a year. We experienced winter in Cyprus and absolutely loved how we could swim in the sea and hang out on the beach in t-shirt and shorts in December.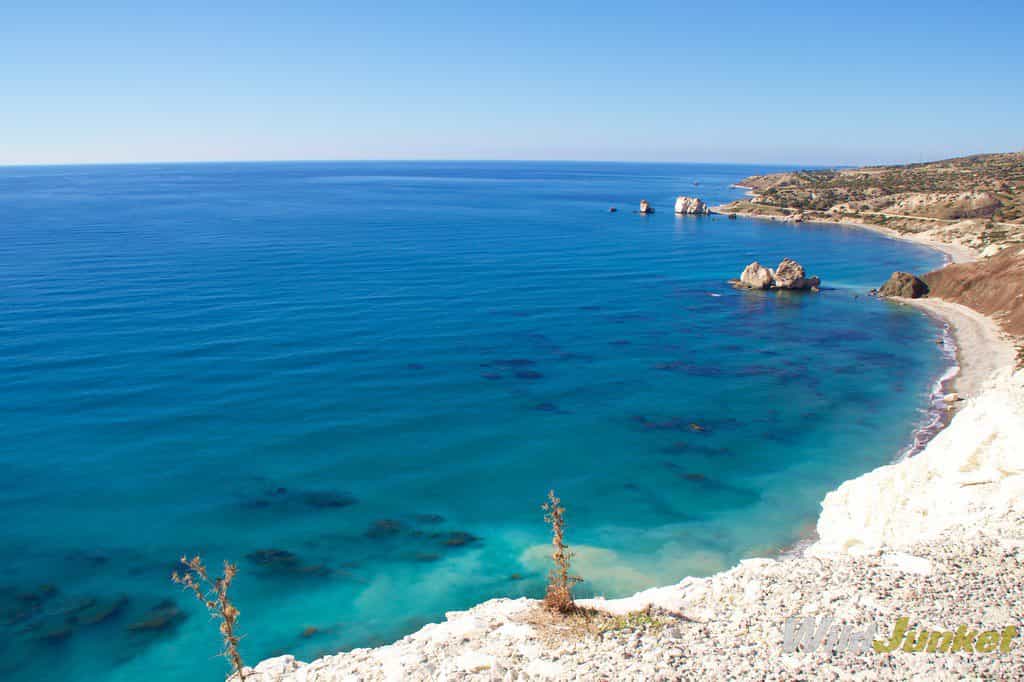 But Cyprus is more than just a sun-kissed beach destination — it also has a multilayered history, rich traditions, amazing cuisine and landscape that few other countries can rival. There's an impressive amount of historic sites, fascinating relics and Roman ruins on the island, some of which are so immaculately preserved they rival their famous counterparts in Greece and Turkey. Blessed with a rugged terrain, the island's interior is blanketed with pine-clad mountains, sweeping valleys and densely planted vineyards with great hiking and biking trails.
Baden-Baden, Germany – Sarah and Justin, Travel Breathe Repeat
Baden-Baden, the ultimate German spa town, is a most romantic place to spend time with the one you love. The small town is quite picturesque with an historic old town, a big leafy park, and a lovely river. But its renowned, curative thermal waters are the draw. There are two spas and you should "take to the waters" at both.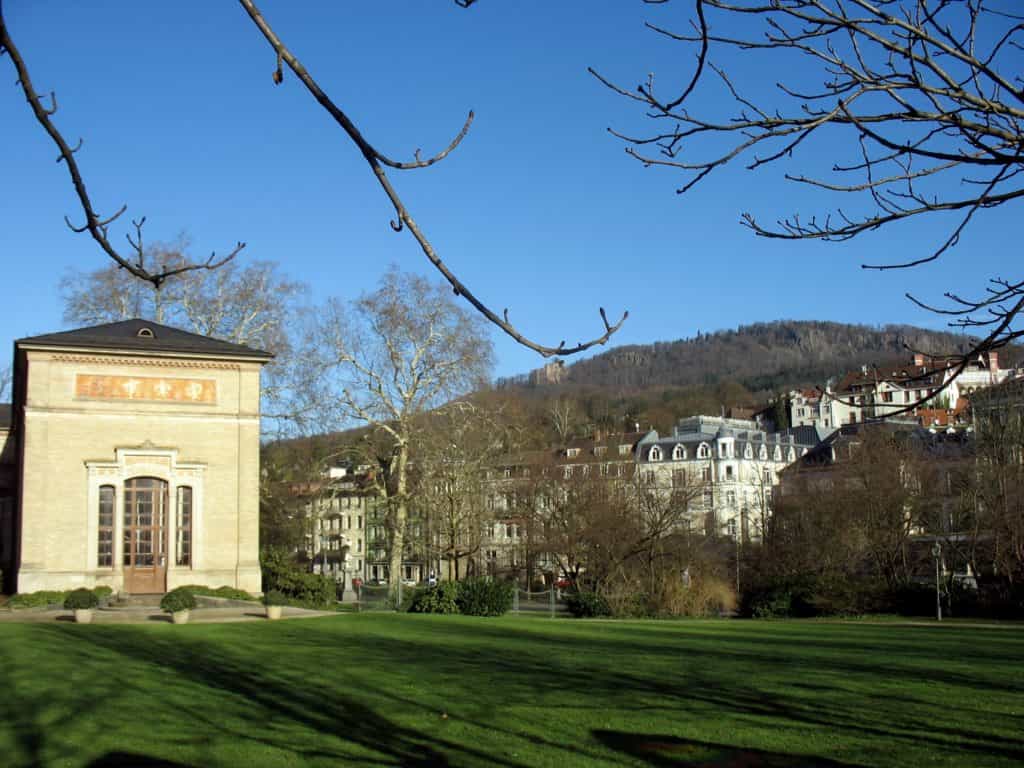 Caracalla is newer and has both indoor and outdoor pools. It's especially romantic to visit in the winter, when you can enjoy an outdoor heated soak under falling snow. Friedrichsbad was the epitome of modernity when it opened in 1877. Here you'll undertake a 17-step bathing ritual that is both relaxing and rejuvenating. While at Caracalla you don a bathing suit, at Friedrichsbad, you must be fully nude. If you are not used to nude spas, it may be uncomfortable at first, but all anxieties will soon melt away. There are many high-end places to stay in Baden-Baden, but a more modest recommendation is Rathausglockel. It's located in the old town (and close to the spas), the rooms are spacious but cozy, and their traditional German breakfast is top-notch.
The Maldives – Alexis & Bertaut, World Travel Adventurers
The Maldives are one of the most romantic places to visit in the world. The astounding beauty will take your breath away and put you in the mood for love. White sand beaches meet stunning turquoise waters of the Indian Ocean. Stay in a luxurious bungalow perched above the most beautiful water on Earth and watch fish and reef sharks swim below from your private deck.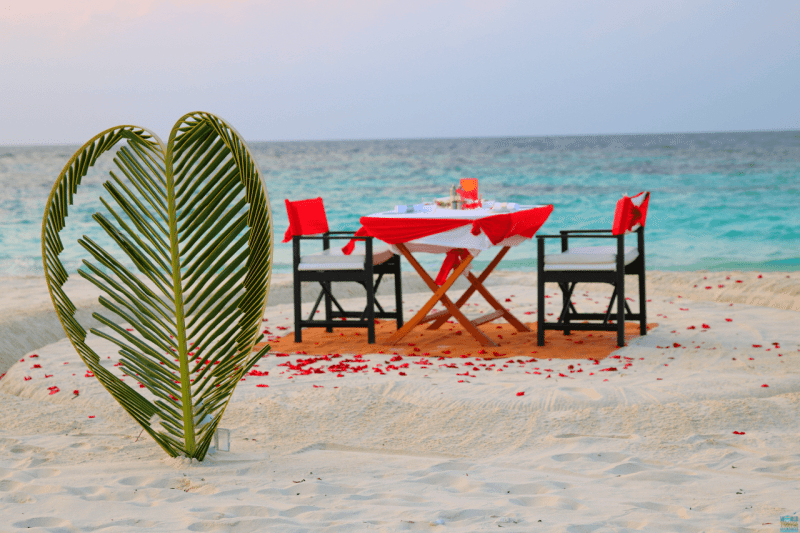 The crystal clear water is teaming with life for fantastic snorkeling and scuba diving. Catch the sunset during a private dinner on the beach as the waves lap against the shore, setting the scene for a perfect evening. Take a sunset cruise on a private yacht while you sip champagne. Wake up with a sunrise yoga class on the beach with your lover and then spend the day in your private plunge pool sipping cocktails. Everything about the Maldives whispers romance.
We stayed at the Park Hyatt Maldives on Hadahaa and loved it. The service is the best we've experienced anywhere. The resort has everything you need for a romantic getaway, including a spa, multiple restaurants, rooftop movie theater, poolside bar, and aquatic activity center. Add the Maldives to your bucket list for 2018!
Danjugan Island, Philippines – Ferna Mae, Everywhere With Ferna
Danjugan is located in the Southeastern part of Negros Island, Philippines. The mix of nature, its tranquility and fun activities that are educational can be experienced here. It has a land area of 43 hectares lush with wildlife and marine sanctuary that can explore with a partner.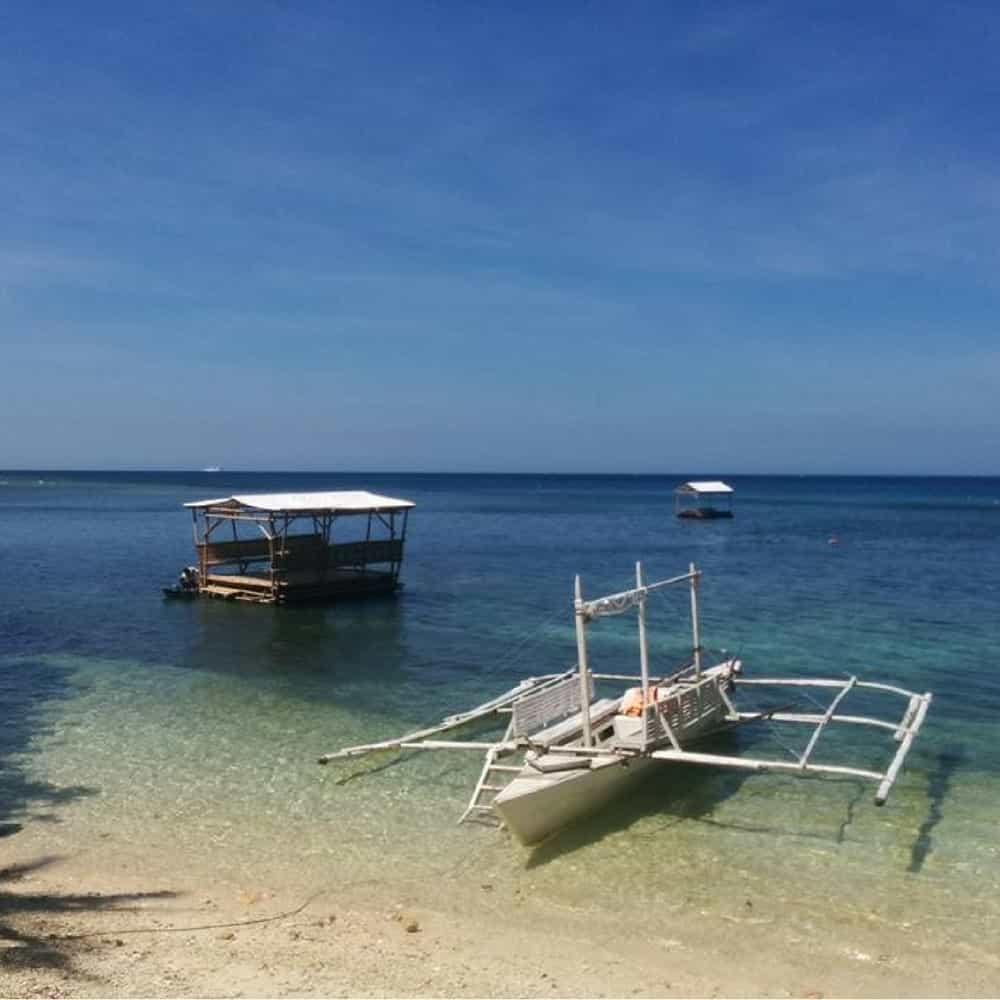 Couples will have a different kind of romantic exposure on this place. A hike to the tower, watching local fish named "bangus", diving, snorkeling, kayaking, exploring a small cave with massive of bats is interesting to observe plus birdwatching. There is a unique space that is set-up intended for gazing the beautiful sunset which is perfect for the couple. The management limits the number of tourists to come to the place that is making Danjugan Island a quiet place. They have accommodation available for guests with no source of freshwater and power lines, yet, management makes sure that guests are taken care of providing them a solar system and water from the mainland. I highly recommend for a couple to stay on the island. Best time to visit is Summer Season from April-May.
Fiji – Kate, Travel For Difference
When I think of romance, I think of Fiji!
Everything about this Pacific nation, makes you simply fall more in love with the earth… And your significant other of course! Here, you'll find picture-perfect beaches, breathtaking accommodation and abundance of activities to do with your loved one.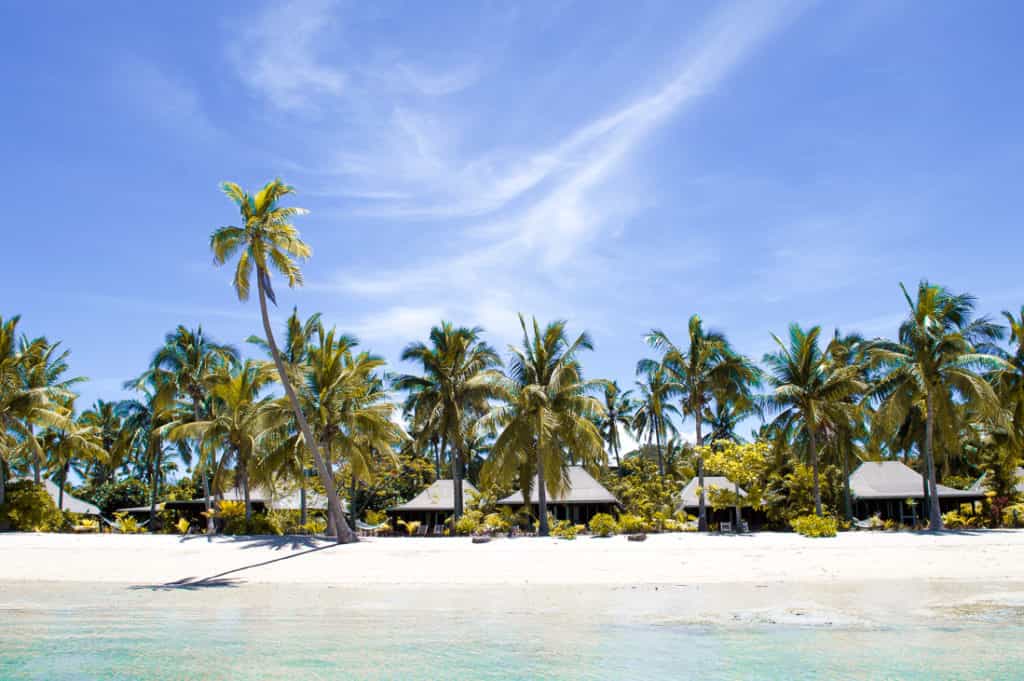 Visiting this country – in my opinion anyway – is best done when getting off the mainland. Visiting the small, outer islands is where your romance will really ignite. Get lost in beautiful sunsets, tropical fish, supreme relaxation and utter privacy.
For those that want to really indulge, the best place to visit is Musket Cove on the Malolo Lailai islands – Here, you'll escape from the kids, enjoy the very relaxed Fiji time, and soak up your surroundings to the purest of forms.
Spend the day watching dolphins, snorkeling with turtles, paddle boarding, island hopping or simply laying in the hammock of your beachfront bure. Indulge in fresh, delicious meals with a cocktail in hand as some of the most amazing sunsets occur in front of your eyes.
You truly won't find a place more romantic than Musket Cove, Fiji!
El Nido, Palawan, The Philippines – Barbara, Jet-Settera
El Nido, Palawan is one of the most romantic destinations in the World. It is a real paradise island in the Philippines. It was named as the most beautiful beach in the World by Conde Nast Traveller. El Nido comprises of 45 islands. As soon as you land in the smallest airport in the World, you will notice the steep limestone cliffs around you.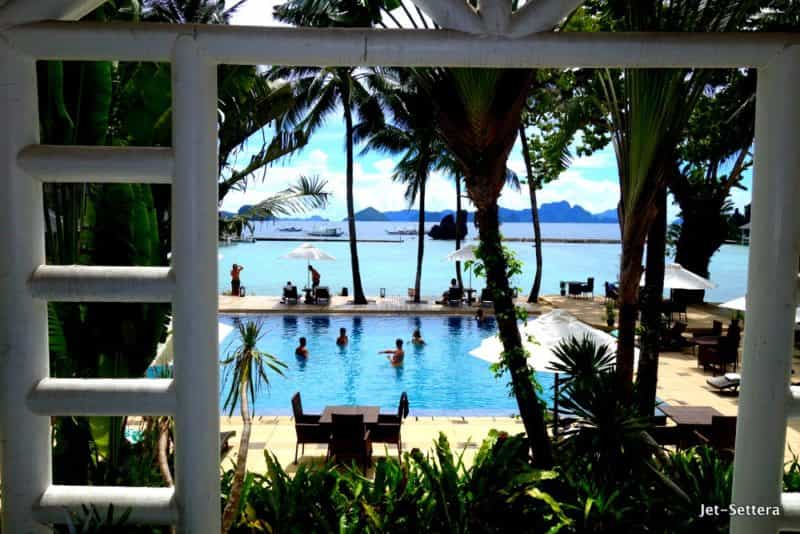 The place reminds you of Krabi in Thailand, but it is more beautiful! Its crystal clear water and pristine white sandy beaches makes you fall in love with the place right away. I stayed on a private island in a luxurious bungalow on the beach. The scenery was stunning and the locals were very kind. We saw long white-sandy beaches with tall palm trees along the shore. Here couples can have candle lit dinners on the beach or they can watch the sunset from a boat. It is the best place for a romantic get-away.
Swedish Lapland – Mark & Miranda, The Common Wanderer
Of all the trips we've taken as a couple in the last year, we definitely didn't expect Swedish Lapland to be one of our most romantic destinations. After all, there are no palm trees swaying in the tropical breeze, no Pina Coladas by the pool – and definitely no long walks on the beach!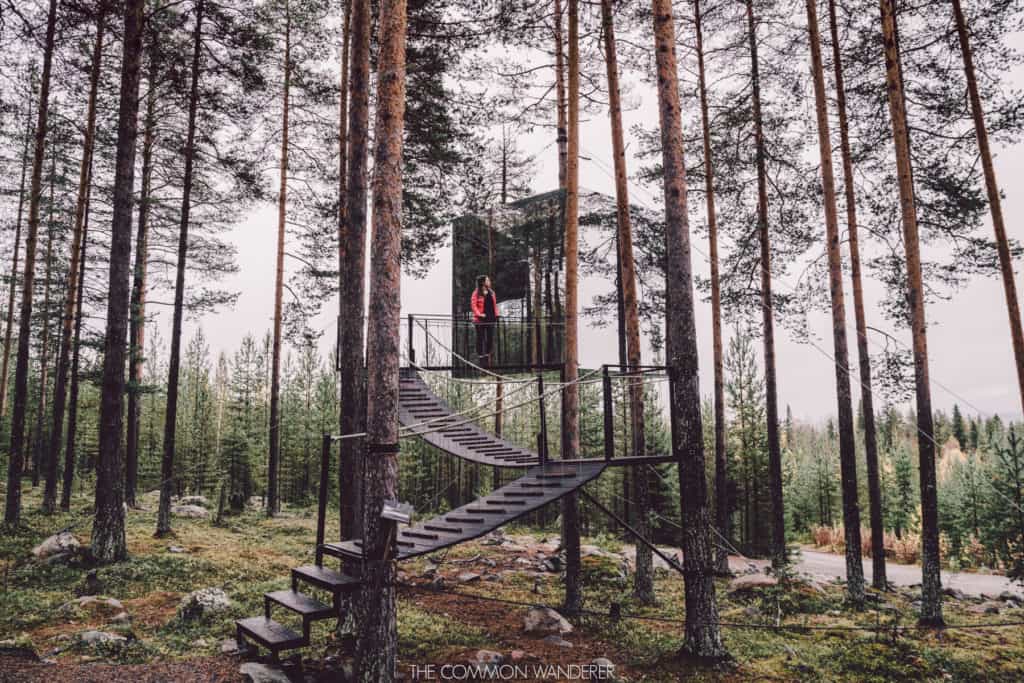 But from the glittering icy tundras straight from the pages of a winter fairytale to the dancing green lights of the Northern Lights, and the lush green forests to the stunning calm lakes, the arctic north of Sweden is an adventurous romantic break like none other.
During the day, the two of you could hike into the wilderness together, huddle up on a husky-sled ride, get to know the local reindeer population, or enjoy an adrenalin-filled day of skiing, skating, fishing and foraging (in Autumn), snowmobiling and fatbiking. Once darkness falls, it's all about slow-cooking and enjoying a delicious, hearty meal (with wine!) by the crackling fire as the Northern Lights come to life, before enjoying a sauna, or retiring to your quaint timber cabin.
Our week there was spent road tripping through Arvidsjaur, Sorsele, Arjeplog, Pjesker, Harads (if you're able to splurge, we highly recommend the famous Tree Hotel!), and Storforsen, and all were absolutely beautiful, welcoming, and full of unique activities. Just be aware that accommodation in winter will need to be booked well ahead as it's peak season and tourist numbers during this time double!
Spain – Roman, Roman Roams
My favorite country is Spain. Not a surprise that a place I recommend you visiting is located there. Asturias is a gorgeous region on the north of Spain that is not very well known among foreigners, buy the Spanish love it (and me too!). What is special about it? It has everything you need, and has no crowds of tourists like in popular touristic destinations like Barcelona or Madrid.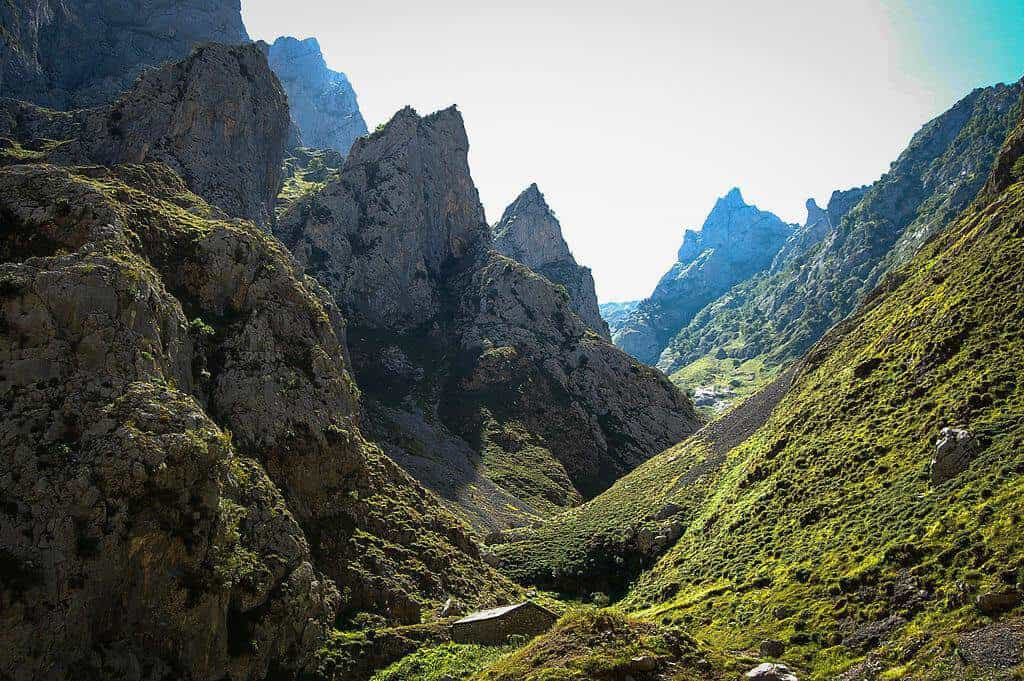 What is everything? Great culture, friendly people, long coast of a beautiful ocean, mountains and national parks, great food and drinks and loads of green… Not enough? You will be very interested to hear the rich history of the region. Did you know that it was the only place on Iberian Peninsula that wasn't conquered by the Arab Moors?
It means that what you will see here is authentic. The life of people hasn't changed for many years, so you have an opportunity to see a different Spain, away from tourists, Spain of the 16th or 17th century. Enjoy Asturias!
BONUS!
Rome, Italy – Penny, Adventures of a Carry-On
Rome, the city of amore
, romance and la dolce vita. Yes, it is romantic but, it's often hard to find a quiet spot away from the fray. However, above Piazza del Popolo (the people's piazza), you'll find the Pincio Terrace. Go for a sunset kiss and for spectacular views of the city and St. Peter's Cathedral, without the crowds, which is one of the most romantic places in Rome. Here on this hill, the nobility of Rome lived in the early 20th century. You'll also find the Borghese Gardens nearby, a lovely spot for a romantic stroll hand-in-hand.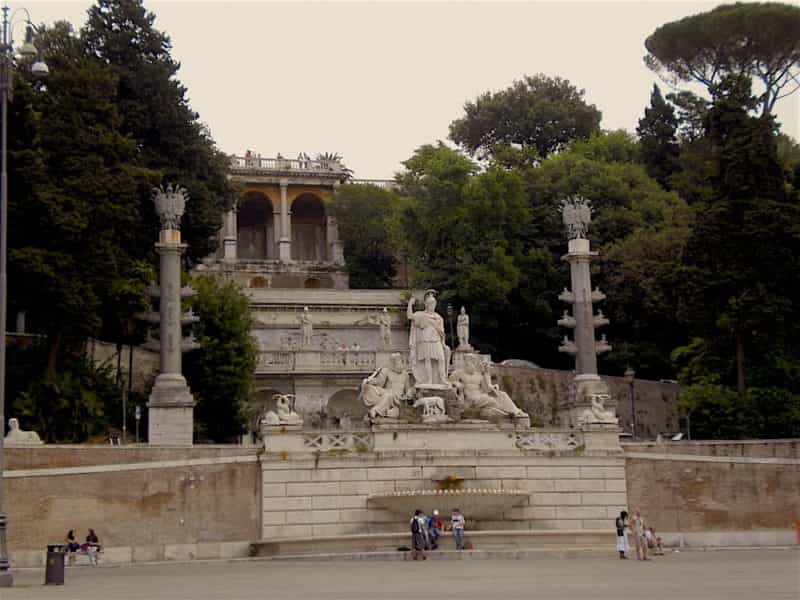 Stay nearby at the Hotel Lord Byron. This is a beautiful art deco villa in a prime location. Chose from the modest luxury of a classic suite or the ultimate in elegance of the Panoramic suite with sweeping views of Rome. It can't get much more romantic. The Hotel Lord Byron is just a 15 minute walk from the Pincio Terrace and minutes from the Borghese Galleries and Gardens.
For a casual dining option that offers high quality food favored by locals, try Girarrosta Toscana. Or, for a Michelin-star experience, and dine at Oliver Glowig for a unique interpretation of Italian dishes prepared with the highest quality ingredients.
The post 18 Romantic Places to Travel To in 2018 appeared first on Roamaroo.