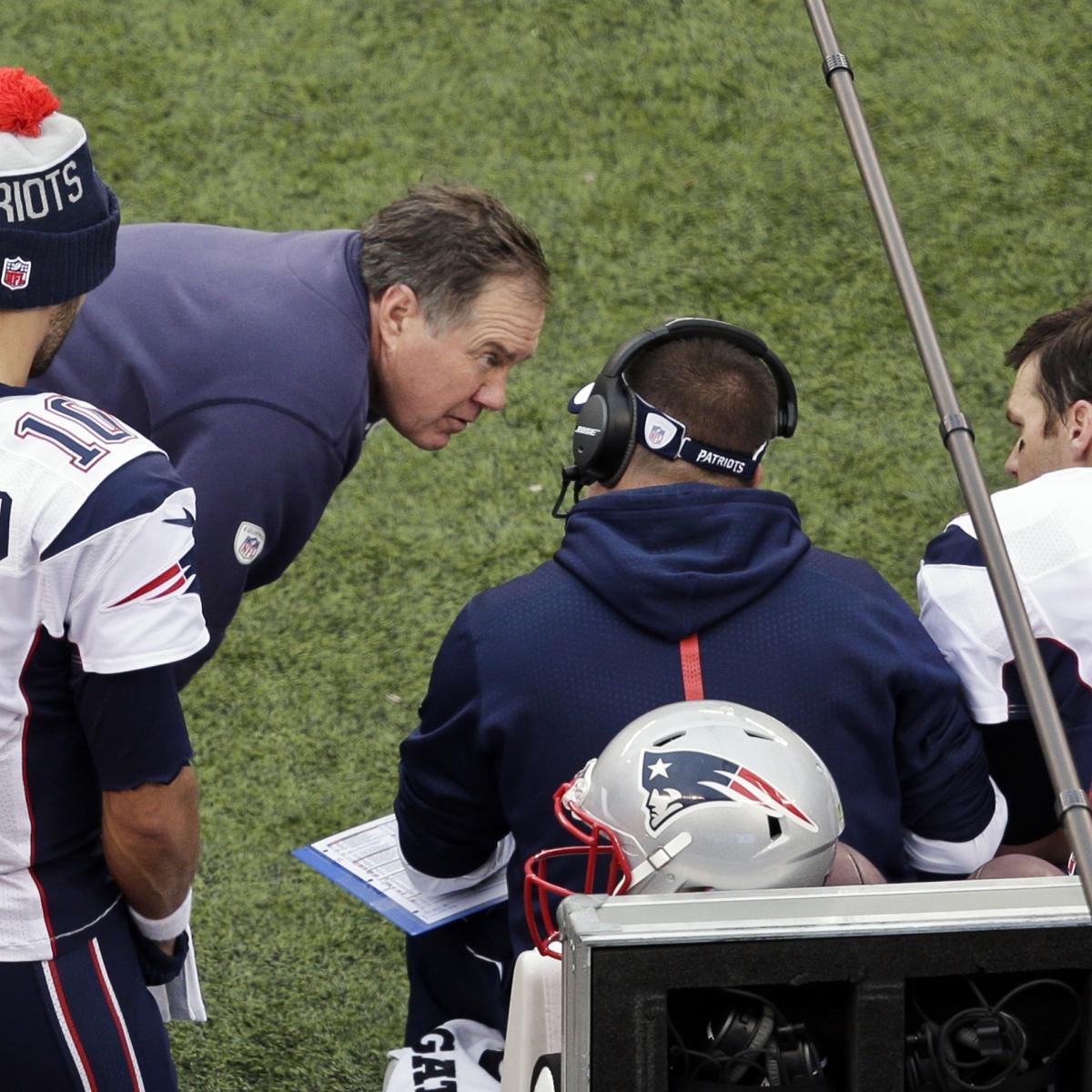 Seth Wickersham of ESPN.com published a lengthy expose Friday regarding New England and the power struggles between five-time Super Bowl champion quarterback Tom Brady , head coach Bill Belichick and owner Robert Kraft.
"The team could, in theory, look at a 41-year-old Brady and his $22 million cap hit and decide if it made sense to transition to Garoppolo," Wickersham wrote.
However, the article explained Brady has "grown to the point that he was considered management" following New England's most recent Super Bowl title and met with Kraft a number of times in October to discuss continuing his career.
Despite the tension, Wickersham explained Belichick "has taken a longer view" by setting up interviews for his assistants, mending a relationship with the Colts because of the Brissett trade, becoming friends with NFL Commissioner Roger Goodell and even taking "pride" in Garoppolo's quick start in San Francisco.
The 13-3 Patriots are looking for their sixth Super Bowl title with Brady under center, but the long-term sustainability of the dynasty may be teetering somewhat without an established backup plan behind No.
READ MORE (Bleacher Report)
ESPN report: Bill Belichick didn't want to trade Jimmy Garoppolo; Tom Brady 'won'

Yahoo Sports

For Kraft, Brady and Belichick, is this the beginning of the end?

ESPN

How Will The Patriots Dynasty End?

Sports Illustrated

ESPN story about Patriots coming

Yahoo Sports

New England Patriots getting healthier during bye week

Musket Fire

No storm will stop Tom Brady and the Patriots from their postseason preparations

Boston Herald

Brady, Patriots top the AFC

Albany Times Union

Patriots covering New England's homeless with game blankets

Torrington Register Citizen

We're beginning to get a glimpse of the bombshell ESPN story detailing a Tom ...

Business Insider