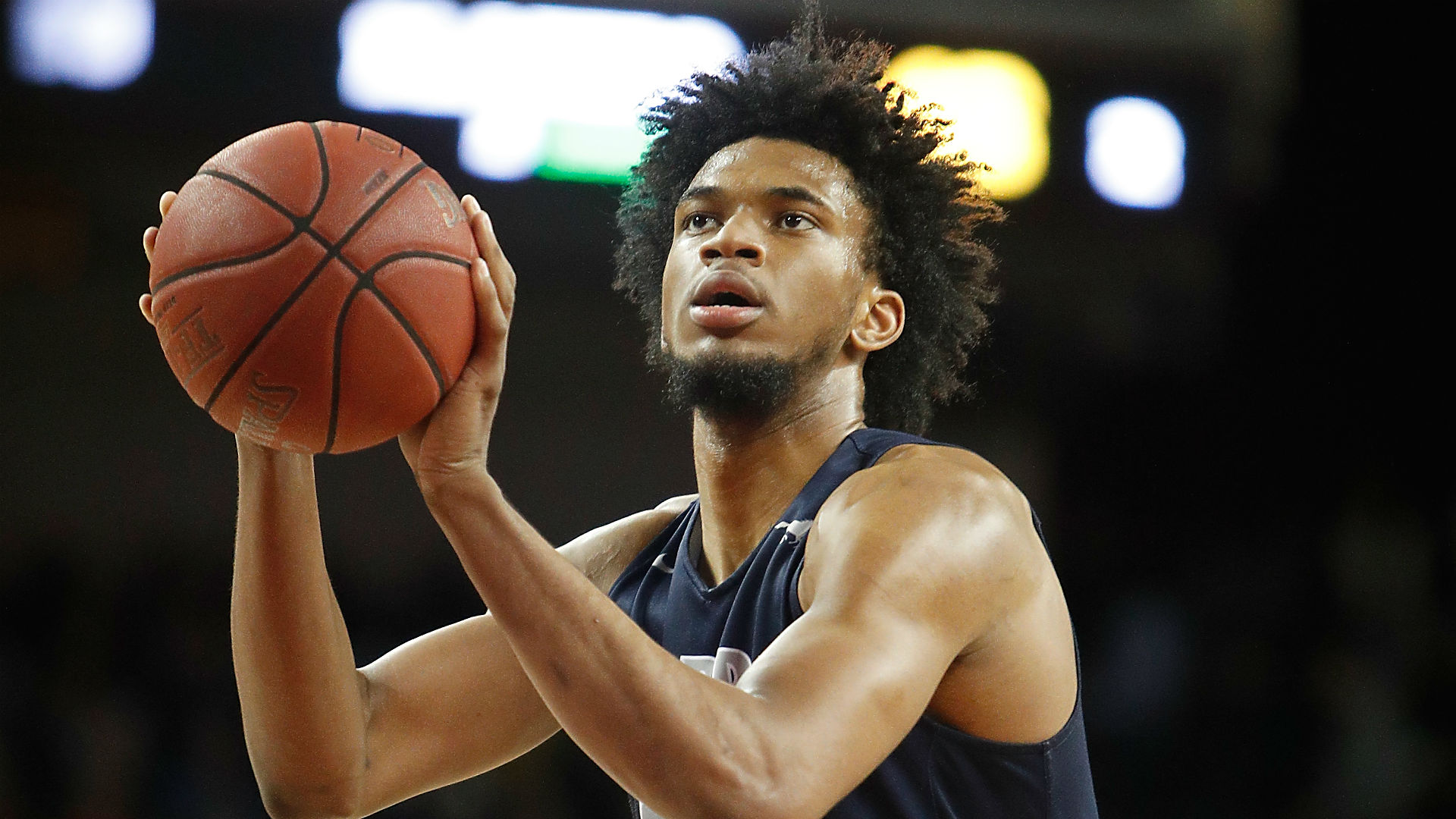 His high school team at Corona del Sol in Tempe won an Arizona state championship his freshman year; he left that program to play elsewhere as a sophomore.
In Nike's Elite Youth Basketball League spring regular season, Bagley's Nike Phamily squad went 2-14 and needed an exemption to appear in the Peach Jam championships.
Duke brought in a loaded freshman class last year that produced three selections in the first 31 picks of the draft but struggled at times because of injuries and an inability to mesh into a cohesive unit; those Devils won the ACC Tournament but lost in the NCAA second round.
Wearing a sweet grey suit with a sharp orange tie and matching pocket square that gave nothing away regarding his intentions — if Syracuse had been in the hunt, its fans would have been going bonkers — Bagley appeared twice on camera during the "SportsCenter" broadcast to promote his impending announcement.
Bagley is talented enough to immediately become a focus of the Devils' offense, although they've got other top recruits such as forward Wendell Carter and wing Gary Trent, as well as Duval and senior guard Grayson Allen, who averaged better than 20 points as a sophomore in 2015-16.
READ MORE (Sporting News)
Top recruit Marvin Bagley III picks Duke and intends to play in 2017

Washington Post

Marvin Bagley picks Duke, vaulting the Blue Devils into national title contention

Yahoo Sports

2017-18 College Basketball Preseason Top 25

NBCSports.com

Marvin Bagley makes Duke the team to beat -- again

ESPN

Ex-Tempe high school star Marvin Bagley picks Duke

Arizona Daily Star

No. 1 Recruit Marvin Bagley Commits to Duke, Reclassifies to Class of 2017

Bleacher Report

No. 1 player Marvin Bagley III picks Duke, will reclassify to 2017

USA TODAY High School Sports

Top prospect Marvin Bagley III commits to Duke, to enroll for 2017-18 season

NBCSports.com

Duke gets Bagley, but NCAA has last word on when future NBA lottery pick plays

CBSSports.com