10 Best Free Tools to Test Onsite Content
Content that is SEO-friendly continues to be king, and it's likely to stay that way for the foreseeable future. At the same time, just having SEO-driven content on your website doesn't mean you can sit back and relax. There's no guarantee it will automatically convert your visitors to purchasers–no, you need tools! Here are our picks for the 10 Best Free Tools to Test Onsite Content, with methods for A/B testing and more. You'll find some great ways to ensure that you get the biggest SEO advantage you can, as long as you develop content according to these key guidelines, and periodically test it out.
When developing content, remember to:
Increase the clarity of your message by focusing carefully on your goals.
Add urgency to your content and be sure that it addresses any pain points your visitors might encounter on your website.
Eliminate any distractions that take away from your message.
Add reviews, testimonials or endorsements from happy customers.

A/B Testing Your Content
Throwing content onto your website–even if it follows the above tips–doesn't mean that your marketing job is done. You need to regularly audit the site and your content. The most reliable and popular method is A/B testing, also known as split testing. It involves comparing the conversion rates of two versions of your web pages. Make sure the two pages have just one variable that is different between them. Use any of the free tools below to pinpoint which version leads to more clicks, more sales or more time spent on your site–or whatever your goals are.
A/B testing can sound like a daunting process to the average business owner. Fortunately, there are free tools that make it much easier. Many of those outlined below deliver results are easy to interpret, enabling you to quickly identify issues and address them.
1. Bing Webmaster Tools
Also known as BWT, Bing Webmaster Tools shows you how your website is doing. You'll see the number of visitors to your site from specific search engines. BWT also provides insight into other need-to-know factors, such as indexation, crawling, on-page keyword optimization and more.
2. Screaming Frog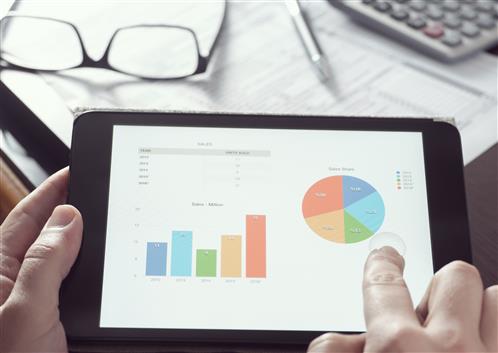 A website crawler, Screaming Frog focuses firmly on SEO. Don't be deceived by the tool's simplicity. You'll be able to locate broken links, discover duplicate content, integrate with Google Analytics and more. You also have access to intelligent data, such as page title and metadata analysis, that begs to be interpreted. Try the Official Screaming Frog User Guide to help you with that.
3. Crawler FX
Crawler FX gives you an analysis of crucial factors like the site's search engine ranking, social media mentions, Google PageRank, Page Authority, inbound links and much more. You start the process by using a simple form that asks for the URL and keyword from which you want Crawler FX to pull data. Provide an email address and you'll receive a fully-detailed report in PDF format.
4. Site Report Card
Check your linked keywords and their popularity when you use Site Report Card. You'll discover if your site has any broken links or misspelled words, and you can get insights into where your site is ranked in the search engine results page (SERPs).
5. Schema Creator
Need help with structured data on your website? This data is vital in helping search engines make sense of your site. Several search engines, including Google, banded together to create a data standard named Schema.org. Schema Creator was designed to help you generate this data, using a simple tool markup with options like move, person, event or others.
6. Web Scraper – Chrome Extension
Even if Chrome isn't your chosen browser, you still need to know how your website looks and acts when it's loaded. A simple way to do this is to make good use of the selection of Chrome extensions. They can help you get a hands-on grasp of how your website is performing in Chrome. The free Web Scraper extension allows you to lay down groundwork about your site and the ideal user experience. You can compile your data into a record file so you can compare it with future data scrapes.
7. Hootsuite
The dawning of 2017 makes it clear that social media is more vital than ever in doing business today. Hootsuite provides an organized platform where you can easily manage all of your social media pages. It lets you promote any new content on your website from one single source, saving valuable time.
8. Structured Data Testing Tool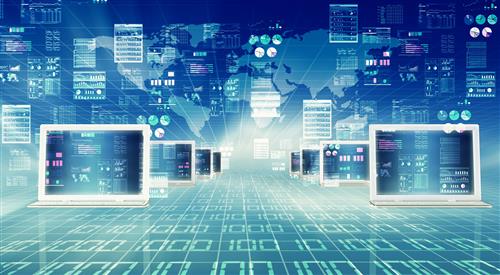 You can use Google's selection of testing tools to work up a prototype of your website and test it. If the results suggest you need to make adjustments while using the Structured Data testing tool, you can do it on-the-fly to reduce time. Automatic highlighting of any problem areas makes it easy to simply click on the flagged segment to locate code that contains errors. You can either test your website's URL directly or from editor mode.
9. Google Search Console
Find out exactly what Google thinks of your website and receive notifications of any issues it finds with this search engine's Search Console. From the left menu, you'll see options that let you send Google any content you want its spiders to crawl. You can also look over the search inquiries that landed visitors on your page, keep tabs on your backlinks and monitor your site's overall performance. You'll even find handy graphs and charts that show the performance of your website over time—a must-have for any business website wanting to stay competitive.
10. The Wayback Machine
The Wayback Machine offers you more than just a way to see how far the internet has come. It's a handy tool that's useful for figuring out why a website is missing traffic. It's especially useful if you don't have access to a back-up of your site. The Wayback Machine also has plenty of free tools that let you check for broken links on your blog, banish the dreaded 404 error and even build your own tools, if you're so inclined.
With the plethora of website testing tools available today, it can be difficult to weed out those that are really free from those that are simply offering a one-off report in exchange for your email address. The above tools are tried-and-true methods of analyzing your website to make sure the content is delivering the message you want and attracting the audience you need. We can help you test and fine tune your site's SEO to make sure you're getting the highest possible rankings, reaching your target audience, and converting more and more site visitors. Contact us for a free site audit and scroll down on this page to claim your site's growth blueprint.
The post 10 Best Free Tools to Test Onsite Content appeared first on National Positions.