The Palestinian Authority and its leader, Mahmoud Abbas, still believe that they can fool all of the people all of the time. This has always been the Palestinian strategy: nothing new here. Yet one likes to think that world leaders and decision-makers in the West will eventually - perhaps today? – wake up to the fact that the Palestinians are playing them for fools.
Last week's terror attack in Jerusalem, where a Palestinian tourist rammed his truck into a group of soldiers, killing four and wounding scores of others, rips the mask off of Abbas and his PA leadership in Ramallah. By either failing or consciously refusing to condemn the terror attack, they expose their cowardice, but, equally importantly, that terrorism directed against Jews is just fine by them.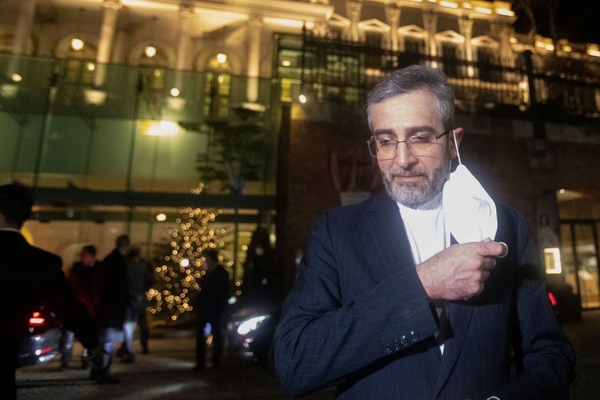 Palestinian Authority Leader Mahmoud Abbas
How differently Abbas plays his cards when the blood spilled is not Jewish: seldom has he missed an opportunity to condemn terrorist attacks around the world.
Only one week prior to the most recent Jewish bloodbath in Jerusalem, Abbas was a frontrunner for lamenting the New Year terror in Istanbul, Turkey, in which 40 people were killed and dozens wounded. In a letter to his Turkish counterpart, Abbas categorically condemned the attack and made it clear that he stood with the Turkish people against terrorism. http://www.alquds.com/articles/1483288088493838500/
When the Russian ambassador to Turkey was gunned down, Abbas was also quick to raise his voice, saying that the murderous act was in violation of international and human laws and values. He repeated his rejection of "all forms of terrorism and violence."
http://www.alhadath.ps/article/49770/index.php
Abbas also did not wait long to denounce last month's terror attack in Jordan against Jordanian policemen and tourists. He said that he and the Palestinians stood with Jordan against "this blind terrorism."
http://www.palsawa.com/news/2016/12/18/main/95843.html
Additionally, Abbas was among the first leaders to issue statements criticizing the truck-ramming attacks in Germany and France. Again, he told the leaders of France and Germany that he and the Palestinians were strongly opposed to this form of "black terrorism." http://www.palsawa.com/news/2016/12/21/main/96208.html
These are only a handful of the recent examples of Abbas's repudiation of terror attacks against Jordanian, French, German and Turkish nationals. Such statements are designed to win the sympathy of the international community and depict the Palestinians as a people opposed to terrorism and violence. Abbas has been saying – and lying - for a long time, that he and his people are partners in the war against terror.
Yet, when it comes to Jews, Abbas and his PA leadership sing a different song. For them, terrorism targeting Jews and Israelis is an "act of resistance" that, far from being denounced, ought to be praised.
Abbas's refusal or failure to condemn the Jerusalem terror attack should not come as a surprise. This is not the first time that he and his PA leadership signal to the Palestinians that terrorism is fine as long as it is directed against Israel. The failure to condemn the Jerusalem terror attack lays bare Abbas's true intentions and double-talk.
A few days before the attack in Jerusalem, Abbas met in his Ramallah office with dozens of Israeli "peace activists," including academics and politicians. Here's what Abbas had to say to his Israeli guests: "We want to achieve peace through negotiations. We reject other methods and won't allow anyone to resort to them. We always announce that we are opposed to terrorism, extremism and violence in any place in the world."
http://www.wafa.ps/ar_page.aspx?id=cygKgoa731156641413acygKgo
Abbas here lied twice. First, it is a lie that he is prepared to return to the negotiating table with Israel. In the past few years, Abbas has repeatedly rejected Israeli offers to resume the stalled peace negotiations. He has also turned down invitations made by Israeli Prime Minister Benyamin Netanyahu to discuss jumpstarting the peace process.
http://www.timesofisrael.com/abbas-rejected-us-call-to-meet-with-netanyahu-report/
Abbas's chief negotiator, Saeb Erekat, claimed this week that his boss was ready to resume the peace talks with Israel in Moscow. Erekat said that Abbas had "earlier declared his readiness to take part in these talks in Moscow."
Indeed, Abbas had "earlier" voiced his readiness to meet with Prime Minister Benjamin Netanyahu in Moscow. But Abbas once again outlined his preconditions for such a summit: a cessation of settlement construction and an Israeli commitment to "abide by signed agreements."
http://www.jpost.com/Arab-Israeli-Conflict/Abbas-I-will-renew-negotiations-if-Israel-halts-settlements-abides-by-agreements-476870
This means that Abbas has not abandoned his preconditions for resuming the peace talks with Israel. The timing of Erekat's announcement in Moscow is clearly linked to the Paris peace conference. It is part of the Palestinian strategy to depict Israel as the party opposed to the resumption of the peace talks. Moreover, it is part of the strategy to get the Russians to replace the US as the main broker in the Israeli-Palestinian conflict.
If Abbas were sincere about resuming the peace talks with Israel, he does not need to travel to Moscow to meet with Netanyahu. The distance between Ramallah and Jerusalem is much shorter. But Abbas is not interested in direct talks with Israel. He wants the Russians and other international parties to be involved as part of his effort to isolate Israel and subject it to international pressure. In short, Abbas wants to impose a solution on Israel and not reach any agreement through direct negotiations.
Second, it is a lie that Abbas is opposed to violence and terrorism "in any place in the world". His refusal to condemn most of the terror attacks in Israel says it all. Apparently, for Abbas, "any place in the world" does not include Israel. Otherwise, he would have rushed to denounce the Jerusalem truck massacre just as he condemned the truck terror attacks in Germany and France. In Abbas's view, however, those truck attacks are different from the one used by a Palestinian to mow down Jews in Jerusalem. The latter had Jews in its murderous sights, and that is fine.
Abbas's meeting with the Israeli delegation is part and parcel of his strategy to bamboozle the public. In inviting Israelis and others to Ramallah, Abbas aims to incite them against their government and dupe them into thinking that he not what he really is: a wolf in sheep's clothing.
But how do we know that Abbas has not magically turned into a partner for peace? Just check the message he sends to his own people. One week before the Jerusalem terror attack, Abbas's ruling Fatah faction celebrated its 52nd anniversary by glorifying mass murderers and terrorists with Jewish blood on their hands. His supporters seized the occasion to remind Palestinians that Fatah was the first party to launch a terrorist attack against Israel, and that it remains committed to the option of an armed struggle against Israel.
http://elderofziyon.blogspot.com/2017/01/fatah-honors-terrorist-dalal-mughrabi.html
Perhaps this is the right time to remind the international community (and some Israelis) that it was Abbas who, two weeks before the current wave of terrorism against Israel, declared that he welcomes "every drop-off blood spilled in Jerusalem" and accused Jews of desecrating with heir "filthy feet" Islamic holy sites.
http://mfa.gov.il/MFA/ForeignPolicy/Issues/Pages/PA-Chairman-Abbas-incites-to-violence-in-Jerusalem.aspx
The Palestinian terrorist who rammed his truck into a group of young Israeli soldiers last week was doing exactly what his president urged Palestinians to do. Since Abbas made his inflammatory statement, his spokesmen, media and mosques have also stepped up their anti-Israel rhetoric in a way that has led to an upsurge in terror attacks against Jews.
Abbas has in the past reluctantly condemned some of the terror attacks against Israel. But these statements were made under duress, after being pressured by the US or EU. Even then, his "condemnations" have been vague and laconic, leaving plenty of room for ambiguity. Instead of referring specifically to a particular terror attack, Abbas would typically repeat his famous cliché that he is opposed to 'all forms of terrorism regardless of the identity of the perpetrators or victims." In fact, his "condemnations" are nothing but political pablum, a sop to the West.
https://www.gatestoneinstitute.org/4871/abbas-terror-attacks
Some would argue that Abbas is afraid of condemning anti-Israel terror attacks because he fears backlash from the Palestinian street. If so, Abbas can only blame himself: This is what happens when you condone terrorism, and glorify terrorists and financially reward their families. This is what happens when you conduct a decades-long campaign of poisonous incitement against Israel in the media and mosques. You can no longer condemn terrorism because you yourself will be condemned.
The Germans and French should not believe Abbas when he says that he condemns truck terror attacks in their countries. The scenes of Palestinians celebrating carnage in Jerusalem should serve as a wake-up call to the international community. The message of the call? That the overall Palestinian strategy – like the jihad strategy - is built on lies. Both continue to feature terror as one their main pillars.
What members of the international community do not seem to understand is that there is no "good terrorism" (against Jews) and "bad terrorism (against Europeans). The terrorist who rammed his truck into a German Christmas market did not carry out his attack in outrage at a German settlement or a checkpoint. The terrorist who mowed down French people celebrating Bastille day was not protesting French "occupation." Abbas and his cohorts, like the terrorists in Europe, are part of just one big global jihad against all "infidels" – including them.
Bassam Tawil is a scholar based in the Middle East