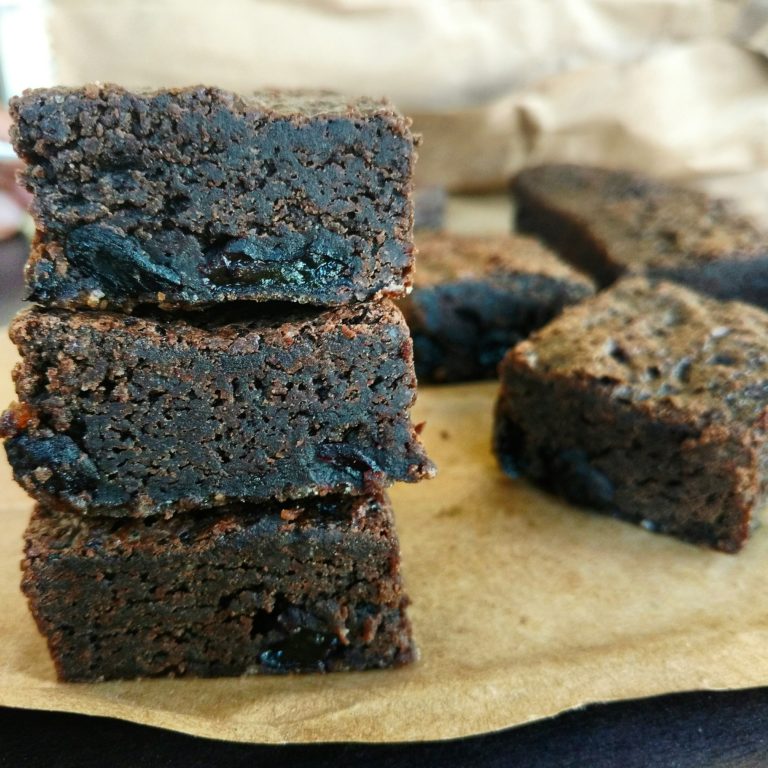 "Fifteen men on the Dead Man's Chest ……Yo-ho-ho, and a bottle of rum!
Drink and the devil had done for the rest …..Yo-ho-ho, and a bottle of rum!"- Robert Louis Stevenson, Treasure Island.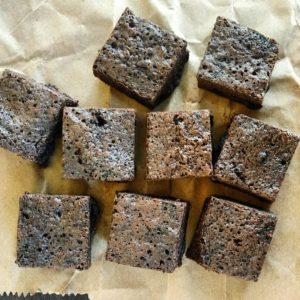 Trying and testing christmas fruit cakes means that there is plenty of rum lying around! I know that excess of liquor is never a problem. Nonetheless , I was looking into new ways of incorporating it into my baking. These Brownies are perfect for the cause . They are delicious and the perfect Christmas treat for those chocoholics in your family who don't like other fruity cakes .
The Raisins are plumped by soaking in a good splash of the rum – the longer , the better. But my two hours were enough to do the trick . Brandy would do good as well , whisky maybe. If you aren't quite feeling risqué enough to put alcohol in your brownies , you could use orange juice . You'd have a whole different tasting brownie though. The brownie batter itself is straight forward and the rum-ified raisins are folded in right at the end.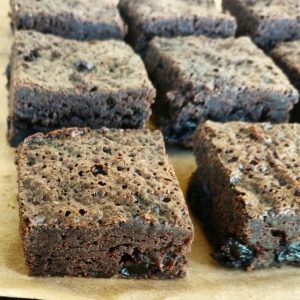 The brownies are dense and moist , the edges are chewy , the rum is alluring , the raisins a welcome surprise . These "adult" brownies are really good!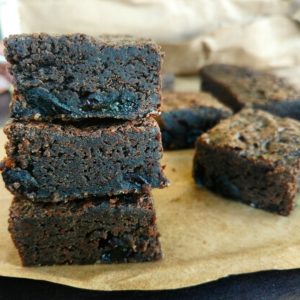 Rum and raisin brownies
2016-12-06 09:33:42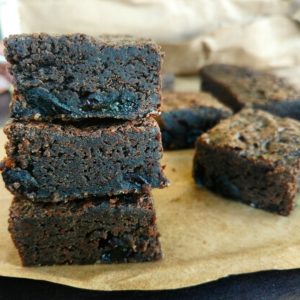 Serves 16
Ingredients
150 grams dark chocolate
112 grams or 1/2 cup unsalted butter
100 grams or 1/2 cup granulated sugar
2 eggs , at room temperature
1 tablespoon vanilla extract
62 grams or 1/2 cup all purpose flour
75 grams seedless raisins
60 ml or 1/4 cup dark rum
Instructions
Soak the raisins in the rum. Keep aside for atleast 30 minutes or as long as you want.
Preheat your oven to 180 C /350 F. Line a 8 inch square pan with parchment paper or aluminium foil keeping the edges long enough so you can pull it out after baking.
Melt the chopped chocolate and butter together one the stove top or microwave until smooth.
Whisk in the sugar.
Whisk in the eggs, one by one , followed by the vanilla extract.
Whisk in the flour.
Whisk in the rum soaked raisins and any unabsorbed rum .
Pour batter into the prepared pan and bake for 35-38 minutes until a toothpick inserted in centre comes out with few moist crumbs.
Cool completely in pan , remove the brownie slab using the foil/parchment , and slice with a sharp knife.
Notes
These brownies store well for 4-5 days in an airtight container.
I used Old Monk dark rum and seedless black raisins .
While adding the eggs , whisk continuously so the eggs don't cook.
For the best texture in brownies , try not to overbeat ( whisk only until ingredient is combined) and or overheat ( bake only until a toothpick comes out with moist crumbs).
https://floursandfrostings.com/
Step by step :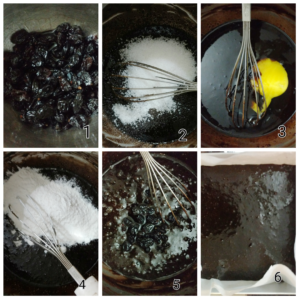 Rum and raisins are such a fun and festive take on brownies. The alcohol is not overpowering but its definitely there! Its more a flavour than an intoxication – does that make sense?
If you want to include some chocolate into your christmas platter , this is a great way to do it!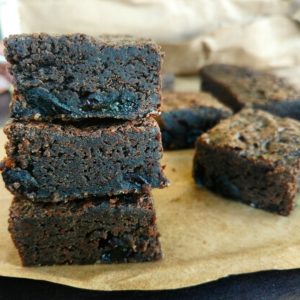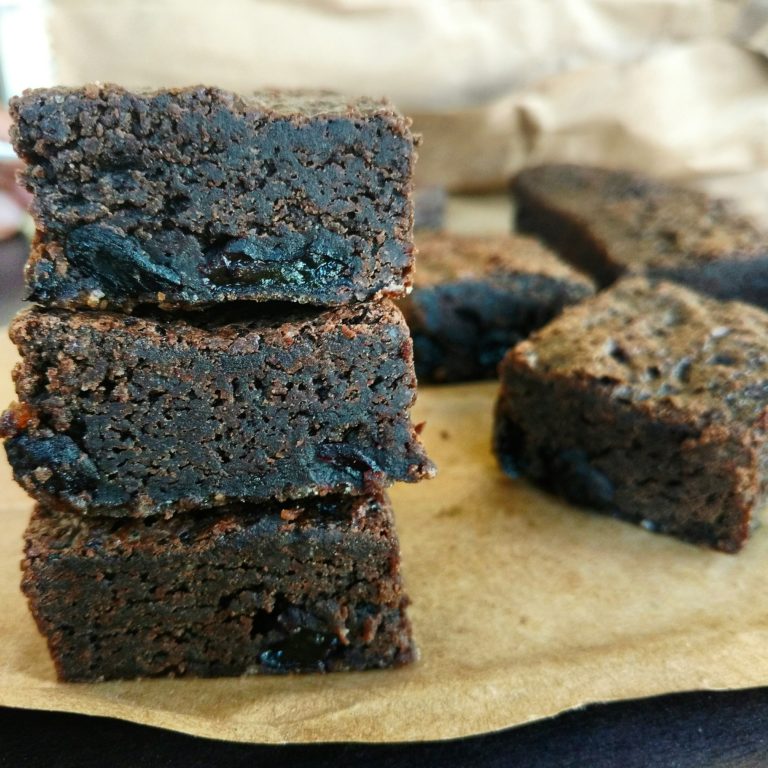 The post Rum and raisin brownies appeared first on .