Yahoo! Mail was once a big player, and still is. But with the company crumbling down, it's becoming shy if compared to its bigger competitor, Google's Gmail.
Having a decreasing number of users, the email service from Yahoo has a long road ahead of it to grow its user base. What's more, Yahoo! Mail is having competitive and security issues. For example, it once suffered one of the biggest data breaches in the history of the internet.
But that doesn't mean it stops improvising.
Here Yahoo! is releasing the first major update to Yahoo! Mail in months, covering both personalization features and some performance boost. The update is an extension to some previous features, as well as an added improvements to some themes Yahoo! Mail introduced back then.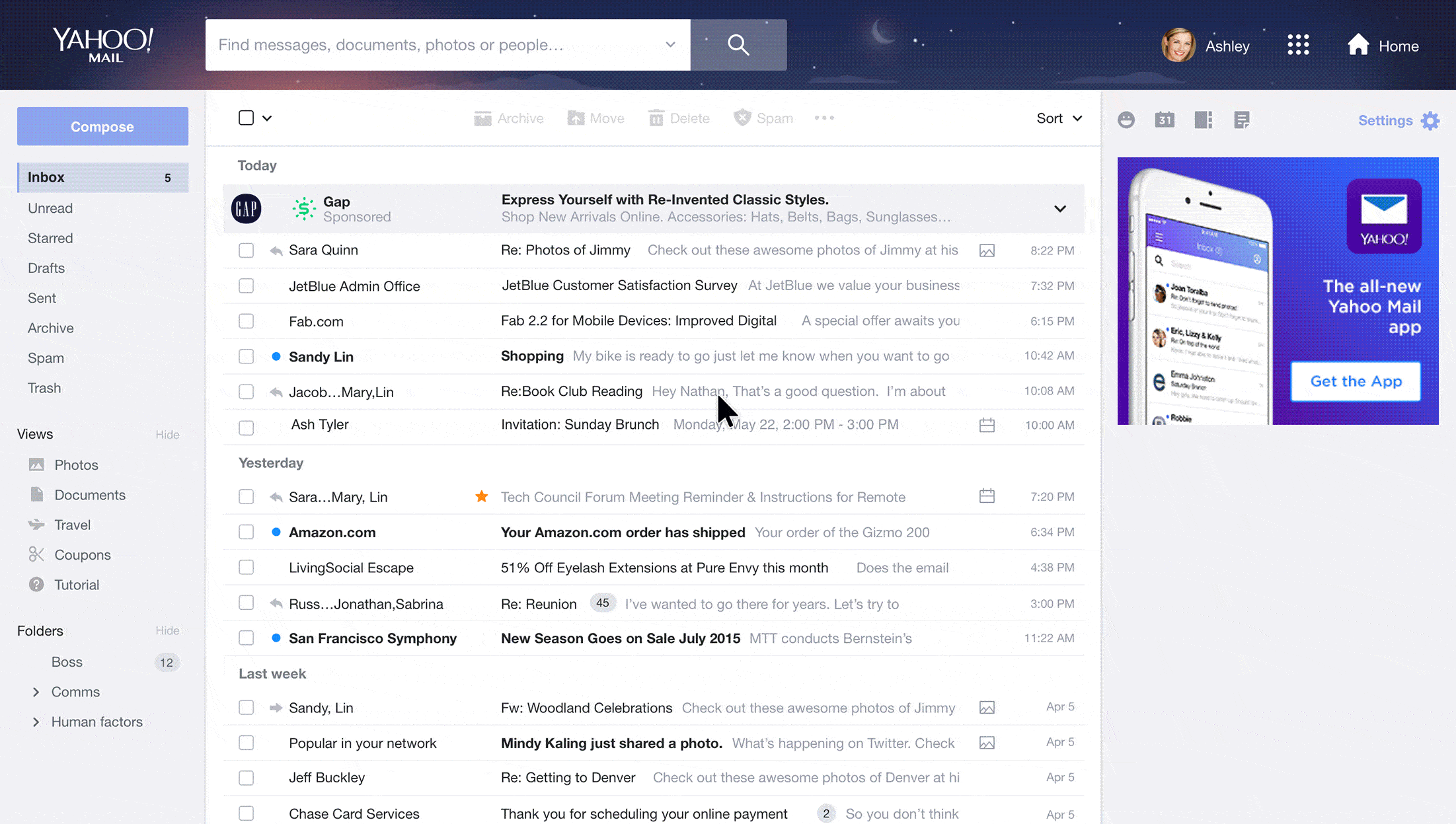 The improvements come at the whole of the Mail product, affecting paid an free tiers.
First of all, the design is an improvement based on the Redux architecture the company introduced back in 2017. Here, the service reduced JavaScript extensions by 50 percent, reducing overall API failures by 20 percent, another 20 percent when users are checking their emails, 30 percent when reading emails, and 20 percent when sending emails.
As a result, performance is boosted by 10 percent, with frame rendering becoming 40 percent quicker. While numbers speak their own language and may not represent the real deal, but Yahoo! Mail indeed becomes faster with smoother user experience.
And in terms of features, Yahoo! is adding some improvements with focus on personalization.
Yahoo! Mail said that its photo themes, which allows users to change colors to the background of the original interface (which is white), has been improved to include the ability to add photos.
Another feature is an improved and also a better integration with calendar. Here, users can create and send calendar invites directly using its mail service. On the receiver's side, there is a shortcut to accept or reject invites, which can be accessed without having to open the mail itself.
What's more, Yahoo! Mail also adds a GIF feature and custom stationery to make autoreplies more attractive.
Previously, Yahoo! has quietly changed the way it handles images for Yahoo! Mail, with it caching all images and serving them straight through its own proxy servers.