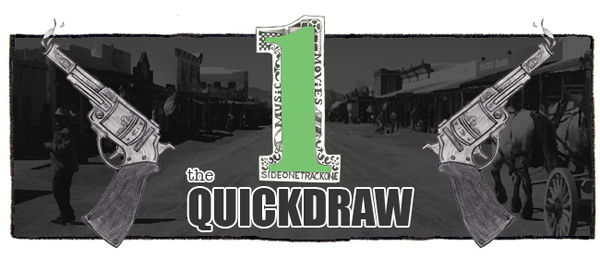 Enjoy.
Jay Som – Pirouette
Jay Som became a big favorite of mine last year with her debut album, Everybody Works. On January 26 she's going to put out a 7″ with two unreleased tracks from the EW sessions. The A-side is what I have today – it's good.
Car Seat Headrest – Nervous Young Inhumans
While I would prefer a wholly brand new album from Car Set Headrest, I'm still excited about the re-recorded version of Twin Fantasy (due February 16), an older effort of his that I've seen tagged as a "Bandcamp classic." The first single is super catchy and charming.
Walter Martin – Ride Down The Avenue
Walter Martin (formerly of The Walkmen) has a new album, Reminisce Bar & Grill, coming on February 16. I whiffed on the really solid track he put out back in December, so I'm making sure you get the new one that was just released. It's a must-listen if you're a big fan of AAA radio.
Jack White – Connected By Love
Jack White is back. I've always been into whatever he's doing, so I'm feeling a little weird about being pleasantly surprised by the new single. I may have been subconsciously about to burn out on him. In any case, his album, Boarding House Reach, will be out later this year.
Frankie Cosmos – Jesse
Frankie Cosmos will release their Sub Pop debut, Vessel, on March 30. If it's anything like their 2016 release, Next Thing, then I'll love it. They're certainly off to a strong start with a stellar first single.

The post Quickdraw: Jay Som, Car Seat Headrest, Walter Martin, Jack White, Frankie Cosmos appeared first on Side One Track One.