In what was his first race over this distance since shifting his concentration from the track to road events, the four-time Olympic champion managed to finish in two hours, six minutes and 21 seconds.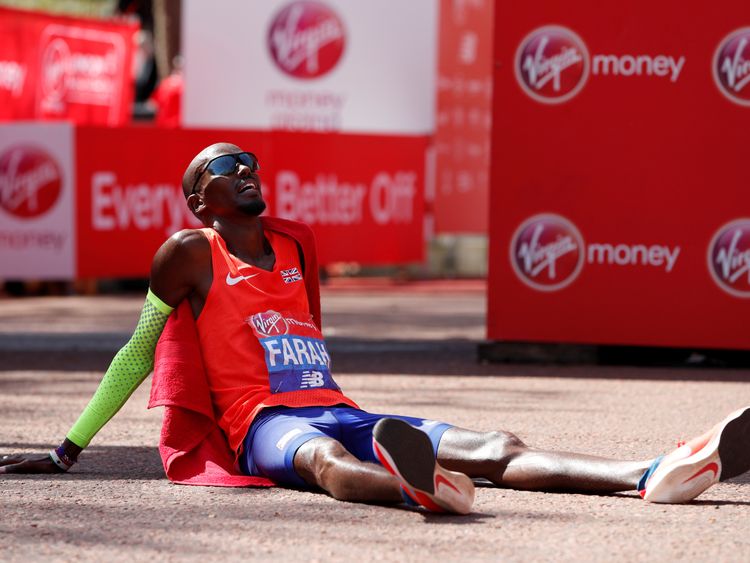 It meant Sir Mo comfortably beat the two hours, seven minutes and 13 seconds achieved by Steve Jones back in 1975.
His performance was all the more impressive considering the conditions, with the 23.2C (73.8F) recorded by the Met Office at St James' Park making it the hottest London Marathon on record - beating the 22.7C (72.9F) recorded in 1996.
SKY News.