Comparison between Netflix vs Amazon Prime Video India
I remember the time when we desperately waited for star world or zee cafe to air our favorite shows and by the time the show aired we were several seasons behind. Then came the dawn of torrents and in one tiny second we had our shows on our laptops. We bought massive HDDs to store seasons after seasons of how I met your mother, Breaking Bad and a host of other shows. Yet, something was amiss for one, the picture and sound quality was dodgy and torrents also opened a pandora's box of viruses and trojans.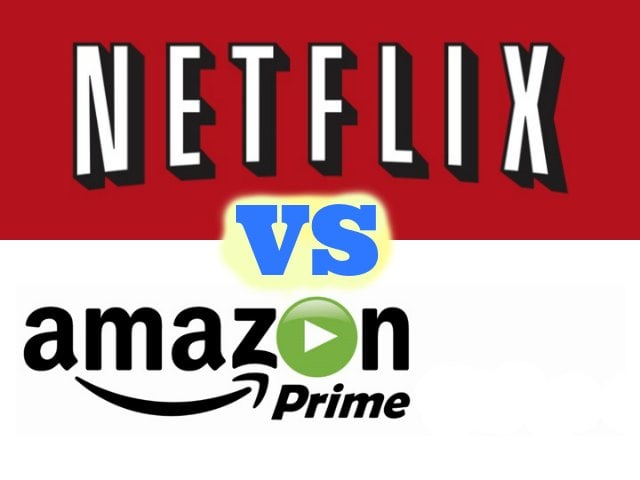 I honestly struggled to find the episodes of Gilmore Girls and Orange is the New Black. Then came the most exciting news ever even bigger than a flat 70% off at Zara and that was the launch of Netflix in India. Netflix is not just a platform for streaming movies and TV shows, it also has a host of original programs as they call the Netflix Originals. Some of the best shows like House of Cards, Daredevil, and OITNB are on it. Netflix also offers excellent streaming on your mobile, tablet, PC, Mac, pet cat… well, not your pet cat!
The only con is the price, honestly, in India, a Videocon d2h full HD pack is R/s. 650 a month while Netflix is at the same price. Honestly, that is a lot, they don't have a lot of content in Hindi and after seasons of certain shows that you watch are over you don't really login much.
Amazon Prime:
Then back mid of last year Amazon launched Prime videos and at what a price! I paid r/s. 499 for a year. That includes Prime delivery on Amazon.com and an annual subscription to Prime Videos. That means I pay just R/s. 41.5 per month. Now, Prime is for R/s. 999 per annum for new subscribers.
Original Shows:
Prime has some excellent original shows like "The grand Tour" which is a spin-off BBCs long-running TV show "Top Gear". The other thing which I really like is that unlike Netflix which uses some algorithm to identify your viewing patterns and will only show you similar content and not it's entire library unless you ḍig deep. Prime does offer a recommendation as well but it's way easier to find some new shows and content.
2. Latest Bollywood Movies:
You also get a lot of Bollywood movies including latest releases like Shivaay(still don't watch it, trust me), Baar Baar Dekho, etc.
3. Localized Content:
Plus, a host of new localized content from East India Comedy, Kanan Gill (insert heart emoji) and other stand-ups. Amazon Originals just like Netflix Originals are great and the best part is that Amazon is making desi content for us and it honestly costs a lot less.
In my view, if you just need something for recreation and are not a follower of some specific TV shows then Prime Videos is for you. You can try both for free for one month and make a decision. Streaming quality is great on both and you can seamlessly stream on any device and you can pick up from where you left off. Netflix is just too stuck with its old content and they also don't offer everything that they have in the US library yet you're paying the exact same amount while Prime is actual value for money. I only buy Netflix when I need to watch some show and then I cancel it.
Author : Ishaan

Ishaan

is a full time sales consultant and part time writer. He likes to write about tech, travel and a bit of fiction. When not doing either he spends most of his time playing with his dog or day dreaming…
Editor's Note: I was confused about which one to go for but this really helped me to choose what I need! Haven't tried any of these subscriptions but I guess for me Amazon Prime will clearly be a better choice..

The post Netflix vs Amazon Prime Video India: Which one to go for? appeared first on Indian Lifestyle blog.