The Ultimate Guide for Karwa Chauth: Checklist
Karwa Chauth is one of the most important days in a married woman's life. They fast the entire day praying for their husband's well-being and long life. And the other reason that this day is extra special is that it's an excuse to dress up. However it may seem like all fun and games until you realize that there're a lot of things to take care of. So fret no more, as today we bring to you the ultimate guide to help you get ready this Karwa Chauth.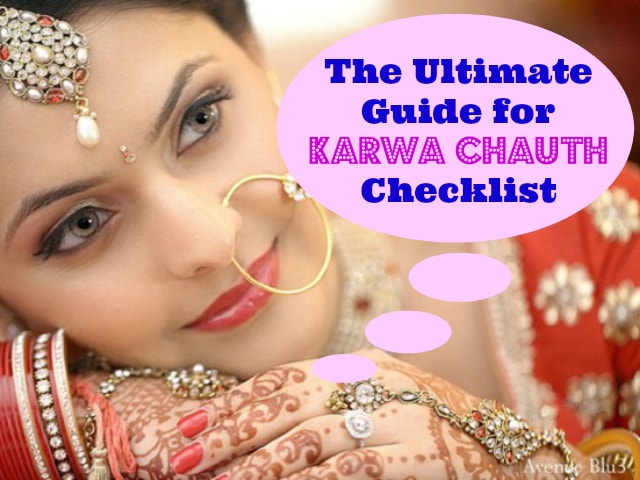 The Ultimate Guide for Karwa Chauth: Checklist
1.Parlour Appointments Beforehand–
Make an appointment to the parlour a day or two before the event. Your waxing sessions, threading, facials, spas, manicures, pedicures etc should always be done a day before. This will allow your skin some time to get relaxed and glow the next day.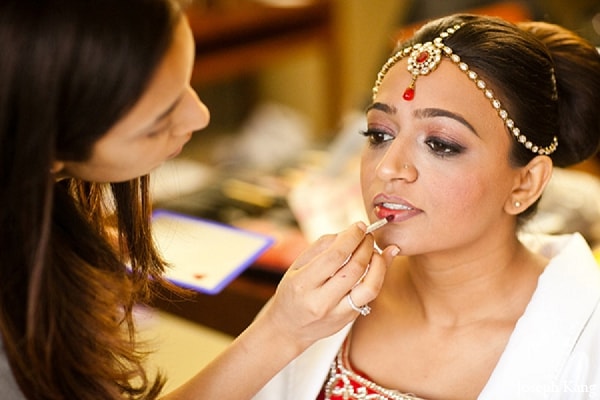 2. Skin Care Regime–
Now as the day goes on, finish your skincare regime early. Be it your favorite face pack that makes your skin glow instantly or a scrub to cleanse your skin. But don't experiment on the big day, only choose products that are tried and tested by you.
3. Get your Mehendi on–
Now after all your skincare woes have been taken care off, it's time to get your mehendi on. Now you can either book an appointment or have someone drop and pick you up later or call someone at home. Just make sure you get it enough time to set. And dont forget to pick only the Trending Heena Designs for Karwa chauth because it has to be special.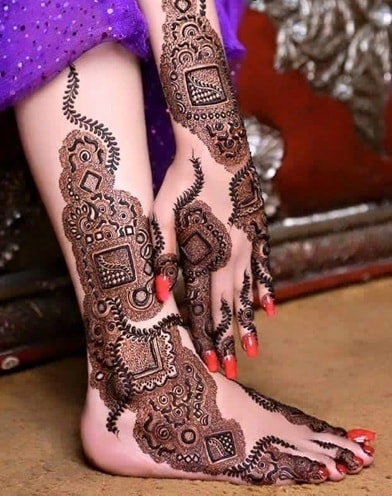 4. Select the Perfect Outfit–
Always have the outfit ready a day before the event. If it's an old outfit, have it dry-cleaned and ironed. If it's something that you've bought for this special day, make sure you've tried the outfit on before and it fits well. Don't just stick to the age-old reds and maroons, try some colors in the trends. And if you are still deciding on what to wear this karwa chauth… Here is a Bollywood Style Guide for Karwa Chauth to help you pick the perfect outfit!!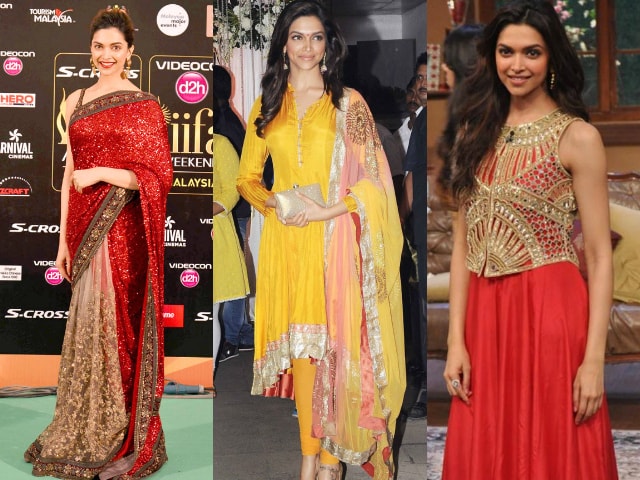 5. Don't forget the Nails–
After removing your mehendi, don't forget to doll up your nails. Give yourself a beautiful nail art or have someone else do it. you can also get the nail art done before the mehendi but make sure the mehendi doesn't ruin it.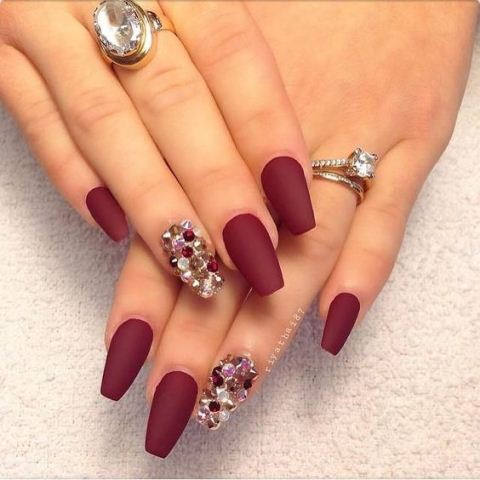 6. Makeup –
If you've already booked an appointment to get your makeup done at a parlour, you can just skip this step. But if you're going to do your own makeup, have it planned in your head earlier. Don't try new things, stick to the basics. You can give yourself a dramatic eye look with a smokey eye shadow look and a winged liner. Top it off with a deep red lipstick to glam it up. With these simple makeup tips for Karwa chauth you will make the head turns with your befitting looks.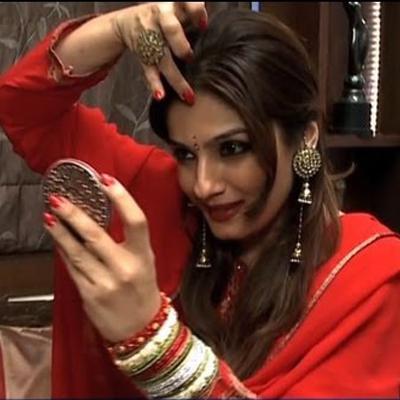 7. Hair style–
Instead of just letting your hair down, do something fun and different to surprise him. Do a low bun with curls for an elegant look. You can also do a half-up, half-down hairstyle with voluminous curls. Just do something unusual, this will instantly give you a whole-new look. Try some gorgeous hair styles for Short hair to rock your karwa chauth look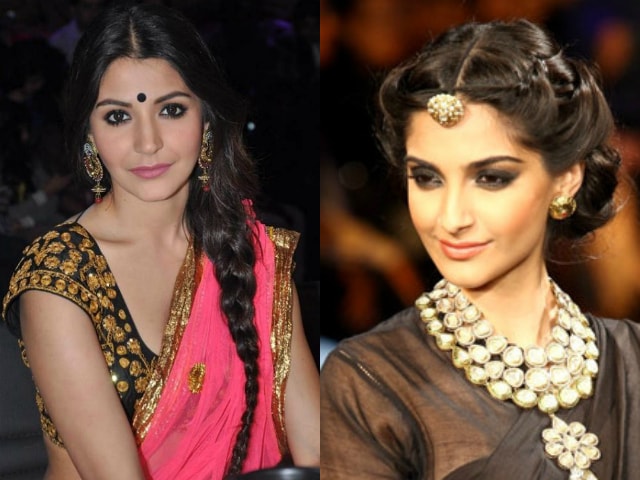 8. Accessories–
No outfit is complete without accessories. So don't forget to put on some beautiful pieces of jewelry and bangles. Also keep the jewelry at a minimum; you don't want to overdo anything. And this should go without saying but, don't forget your mangal-sutra and sindoor. Choose any statement pieces from your Traditional Jewelry Collection for an extra edge.
9. Prepare Pooja Thali:
Only other thing that needs to look pretty after you is your Karwa Chauth pooja Thali. You can either pick a decorated piece from the market or you can go for a DIY and decorate the Thali yourself. I am sure you will love indulging in the activity while your are keeping Karwa Chauth Vrat.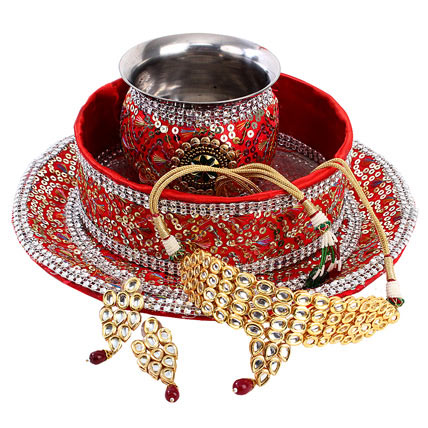 10. Sargi:
Last but not the least, the first thing you are going to do in morning is having Sargi to get started for the long day ahead. Instead of going crazy over food and having paranthas or Pizza, go the easy way and prepare yourself a bowl of salads and fruits along with a glass of milk which will keep your hunger pangs under control during the day.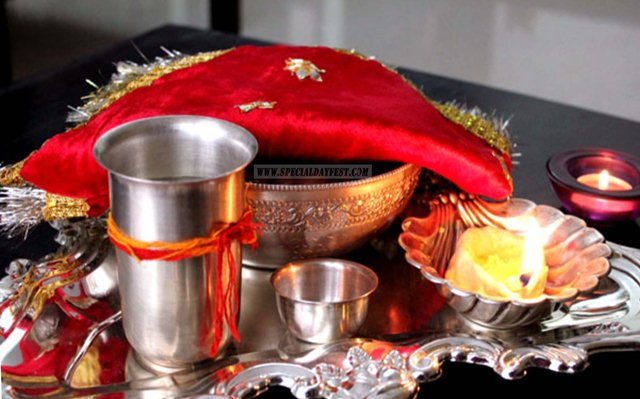 So, this was my must-do things to get ready for Karwa Chauth. And dear husbands, if you are reading this don't forget to pamper your wives today.. cook for them, bring them gifts and express your love..!! Karwa chauth gifts for wife shouldn't be missed..:)
It is going to be a big day and the wait for karwa chauth moon rise is already ticking in my head. But we are going to make it and love our dear husbands even more..
Do you keep Karwa Chauth Vrat? How do you spend your day?
Author: Pushpa Bhaskar
!!Happy Karwa Chauth!!
The post The Ultimate Guide for Karwa Chauth: Checklist and Tips! appeared first on Beauty And Makeup Matters.