Top 7 natural moisturizers for dry skin
The beauty and personal care industry is on the move. Market experts say, the exponential growth experienced by the industry will not be ending anytime soon, and is projected to propel it to a trillion dollar industry by 2025. Care to know what will be the next big thing in skincare? The organics and botanicals niche markets are expected to balloon, and most of the industry growth are expected to be come from these categories.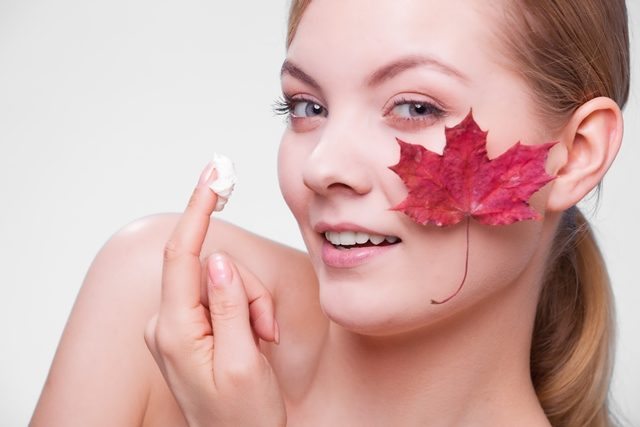 The Best Botanicals to Moisturize your Skin
The problem with real, pure organic and botanical products is that these cannot be easily shelved and stored unlike the preservatives-laden, synthetic products that are more commonly available. That's why it's not very easy to access these products, and with higher demands come heftier price tags.
Why not get the best moisturizer for Dry Skin fresh, inexpensive and straight out of your home kitchen? Below are seven of the best ingredients to moisturize your skin:
Top 7 Natural Moisturizers for Dry Skin:
1. Virgin Olive Oil: A great moisturizer can seep through your skin with little effort, plump it and not leave it feeling and looking greasy. You can get these amazing benefits from olive oil plus, you also get an amazing antioxidant boost with the Vitamin E and plant polyphenols found in olive fruit.
2. Yogurt and Honey: These are two of the most beneficial skin ingredients you can find in almost any home kitchen. Combine one part of yogurt and one part of honey in a bowl. Use it as a mask by applying on cleansed skin. Leave on for 20 minutes then rinse with lukewarm water. Yogurt contains lactic acid which gently exfoliates your skin while honey has natural antiseptic and humectant properties that help purify and moisturize your skin.
3. Almond oil: Almond oil works triple time for the benefit of your skin. It works as a moisturizer, exfoliator, and as an anti-blemish ingredient. It contains fatty acids that hydrate and plump up skin to make the surface appear smoother with less creases. Almond oil also aids in the elimination of dead skin cells and in facilitating skin cell turnover. It helps clear pores of excess oils and other impurities. Simply get a bottle of cosmetic grade almond oil and use it on your skin as day and night moisturizer.
4. Virgin Coconut Oil: One of the most versatile organic oils, virgin coconut oil contains high levels of Vitamin E, possesses antibacterial properties, and has been shown to help reinvigorate aging and sluggish skin cells that makes it probably the best moisturizer for dry skin. It facilitates various skin cell renewal and regeneration processes.
5. Whole milk: It contains loads of fats that plump up your skin. It also contains lactic acid which gently exfoliates your skin. Use it as a cleanser or, as a hydrating mask. Pour a cup into a wide brimmed bowl. Take small pieces of rice paper and soak these in. Let the paper absorb the whole milk for 10 minutes. Meanwhile, cleanse your face, pat dry, then put the soaked rice paper on your face. Leave on for 15 minutes before rinsing off with lukewarm water.
6. Tomatoes: This multi-tasker in a bowl and use it as a sheet face mask. Simply mash, filter, then soak in small pieces of rice paper. After 10 minutes, take the rice paper and put in on your cleansed face. Leave on for 15 minutes then rinse with lukewarm water. Tomatoes are great moisturizers, packed with vitamins, including Vitamin C, and rich in antioxidants.
7. Shea Butter: It contains Vitamin A, which is particularly important for aging, dry and patchy skin. It is also made up of Vitamin E and has natural anti-inflammatory properties that help relieve irritated skin and protect skin from aging caused by skin damage. Some skin experts have also hinted on the natural UV protection properties of this ingredient.
Don't Miss to Checkout:

Top 10 Travel Skin Care Tips
6 Tips for Long Eye Lashes
Home Remedies to Cure Dark Circles
Conclusion: Great skincare abound where you are. It's true, nature has indeed provided for everything we will ever need. Wearing these ingredients as moisturizers for your skin will be a testament to the power of nature to heal your skin — see for yourself!
Author Bio: Hi, my name is Jazz Pollard, born and brought up in Chicago, Illinois. I write on beauty, skincare, fashion, and lifestyle. I love makeup and right now living my dream of writing. You can connect with me on Facebook, Twitter.
The post Top 7 Natural Moisturizers for Dry Skin appeared first on Beauty And Makeup Matters.