Look what we found at Target a few weeks ago!!! Let me tell you why I was so excited about these products. -)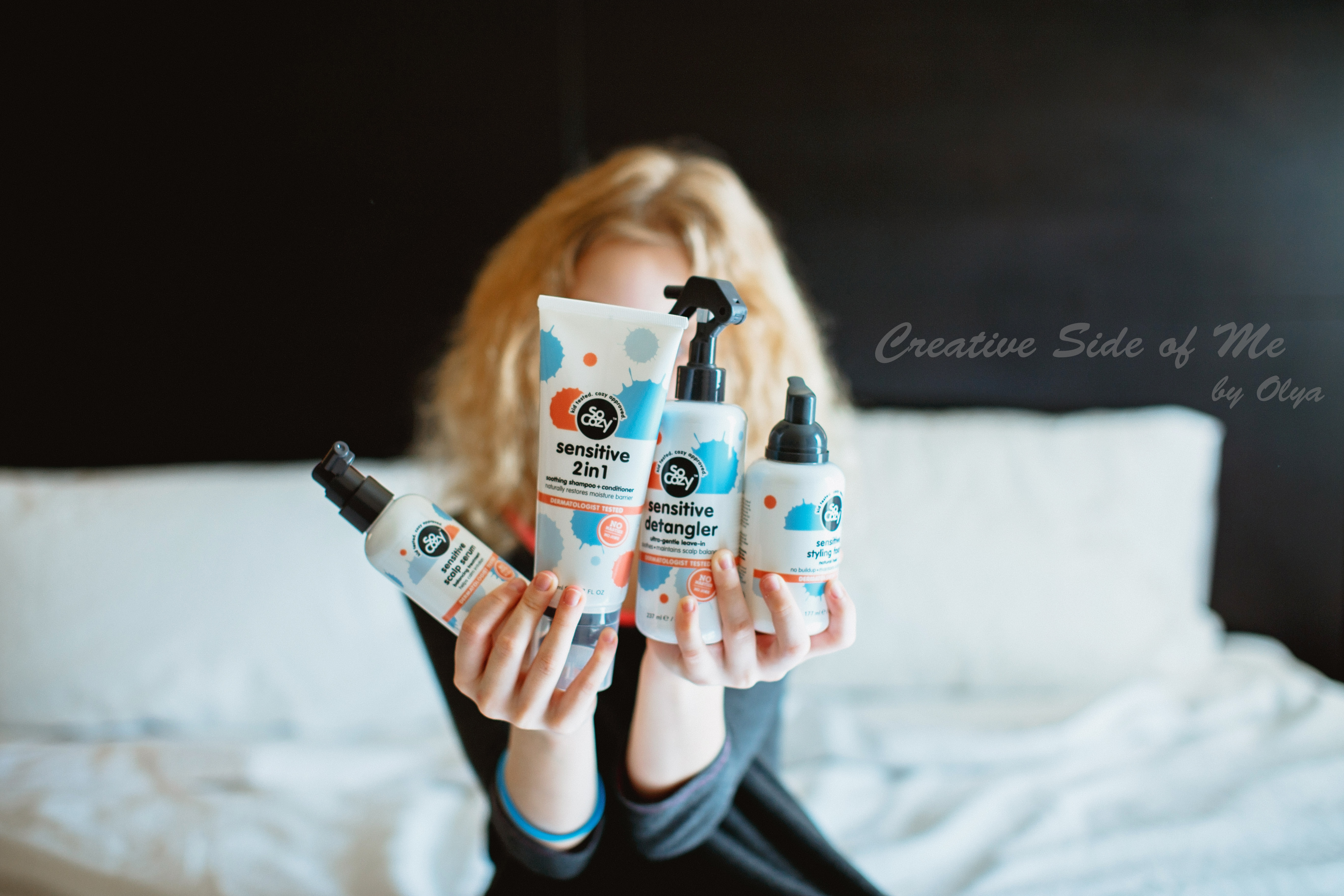 My daughter's Hair has always been on the dry side. As she was growing up, and her hair was getting longer, we learned that it needed some extra conditioning. And so we are always on the lookout for the hair products that are specifically made for dry hair and sensitive scalp. That's why I was so excited to see SoCozy brand, the salon-quality hair care products developed for kids, at Target. Their new HUSH collection by SoCozy is designed to treat dry hair for children with sensitive skin. It includes HUSH Sensitive Scalp Serum, Sensitive Foam, Sensitive 2in1, and Sensitive Detangler.
Here is what my daughter's hair looks like very morning after she brushes it. Obviously, it needs some conditioning. So, let'd start testing the HUSH collection, and see if it does what it promises.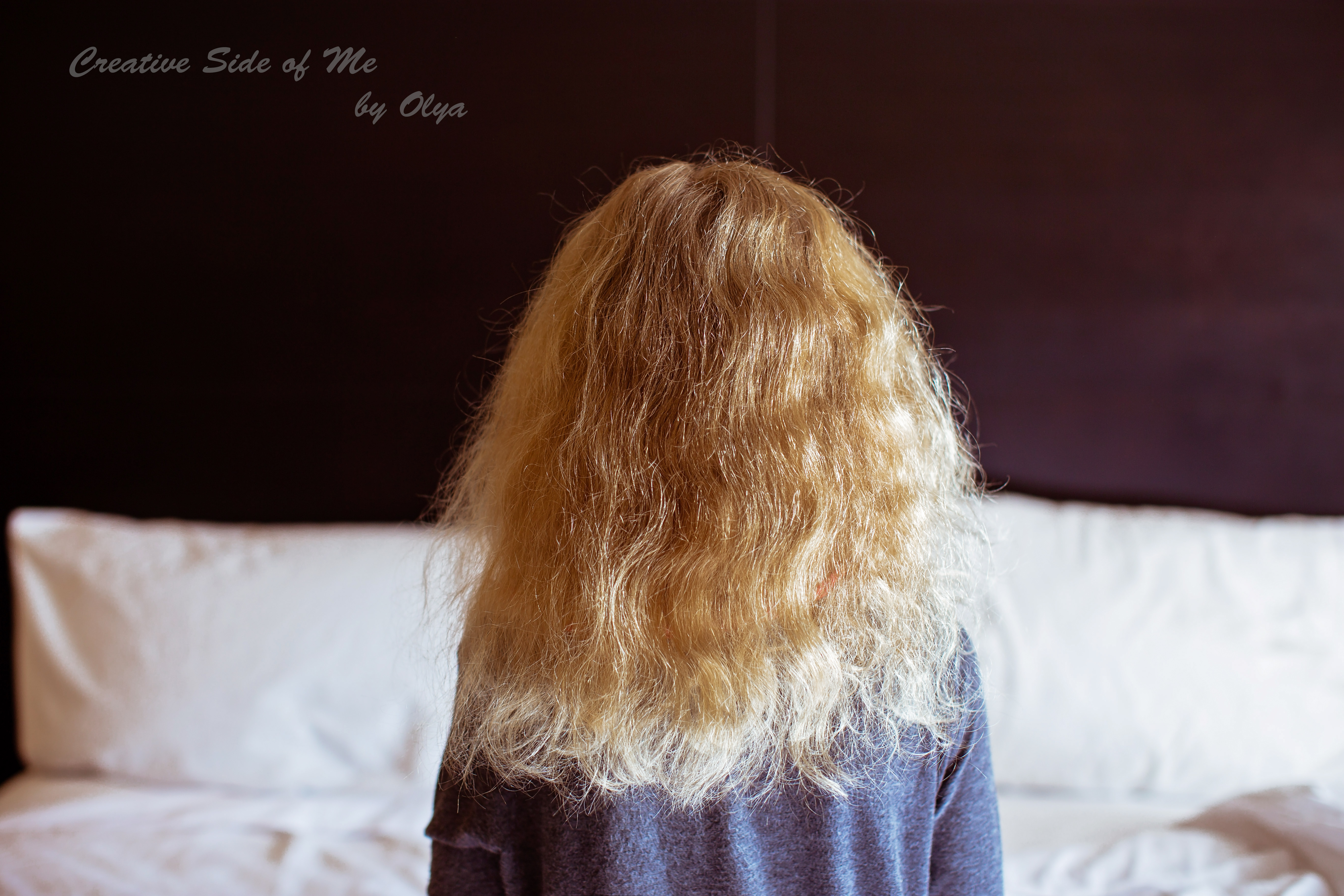 First, we used the Sensitive Scalp Serum. It's a non-greasy, leave-in formula that helps calm an irritated scalp, while reducing dry flakes.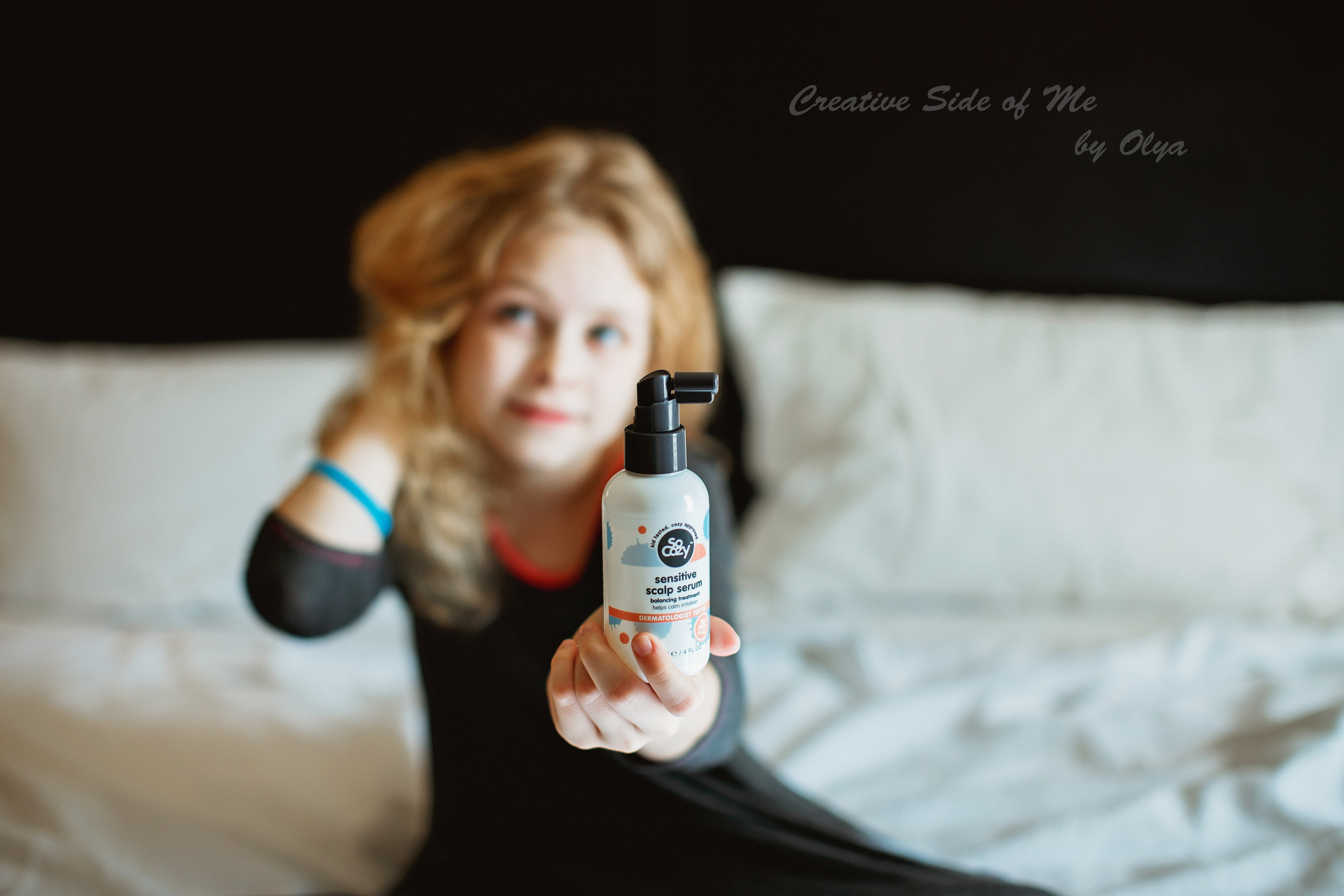 The best way to use it is to part her hair in small sections, apply directly to scalp and massage gently.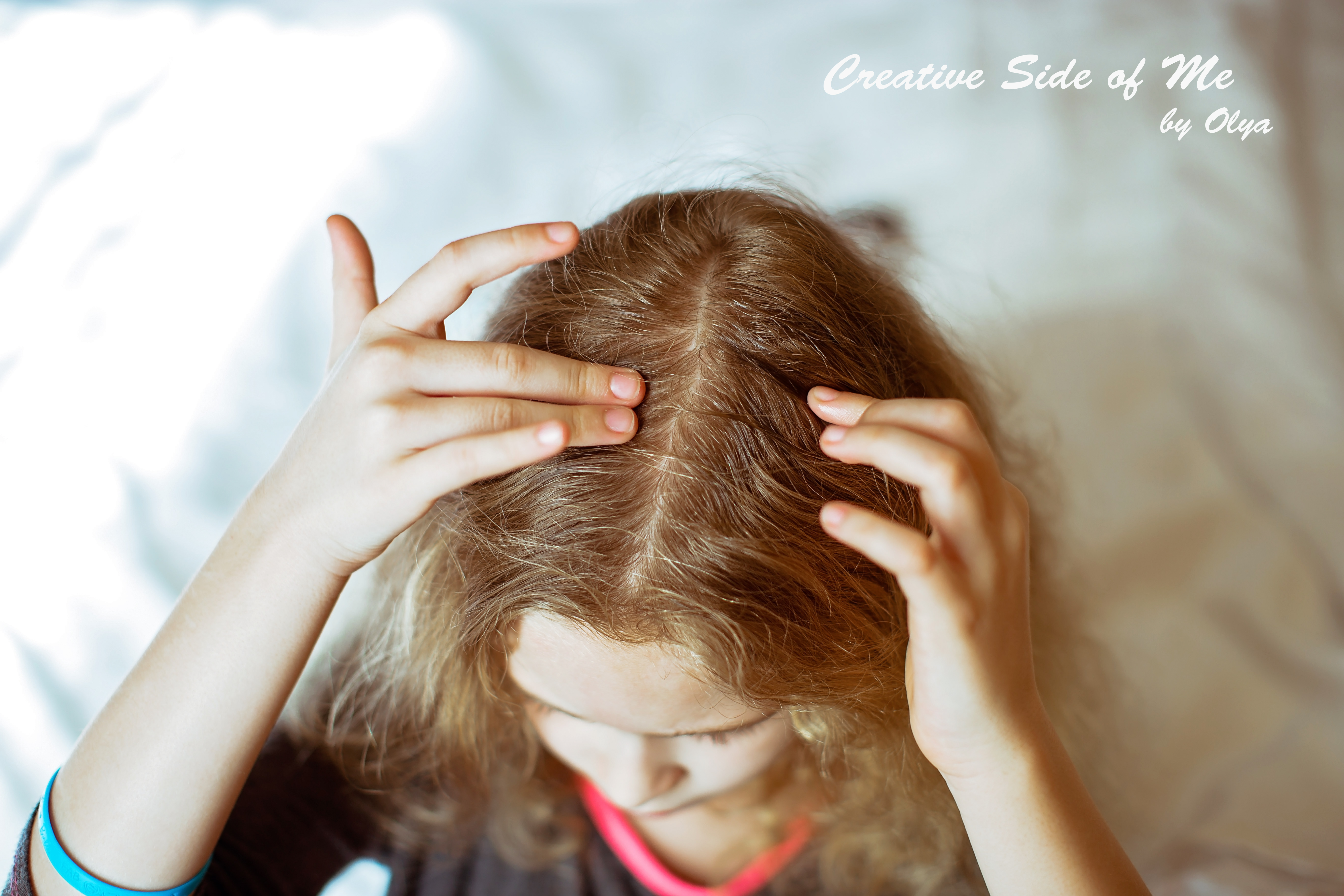 Then I sprayed it with the detangler. I am very impressed how well conditioned, smooth and soft her hair was. It was very easy to brush through.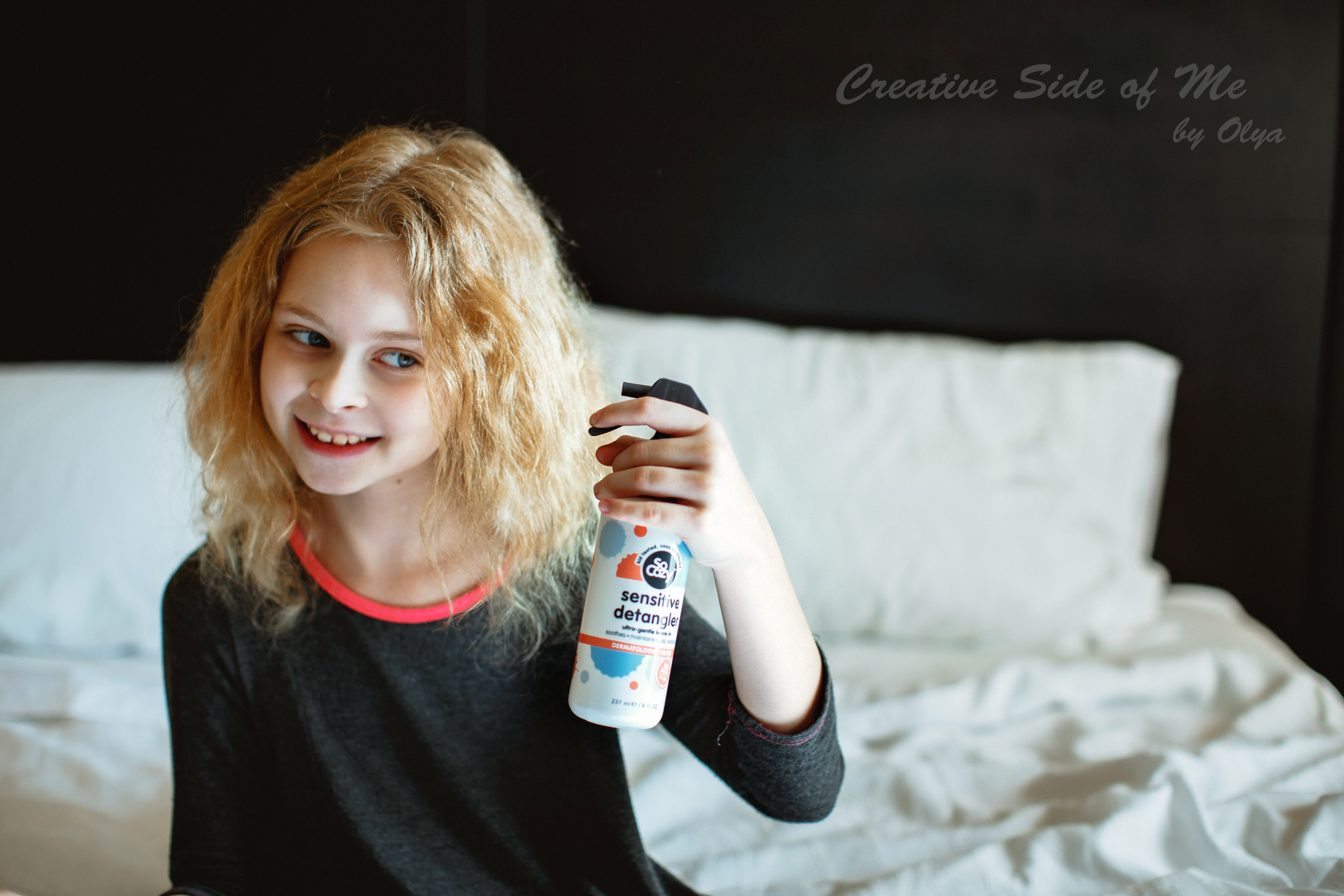 I could definitely see the benefits of using it every morning. It will get the tangles out with no problem. See the result below.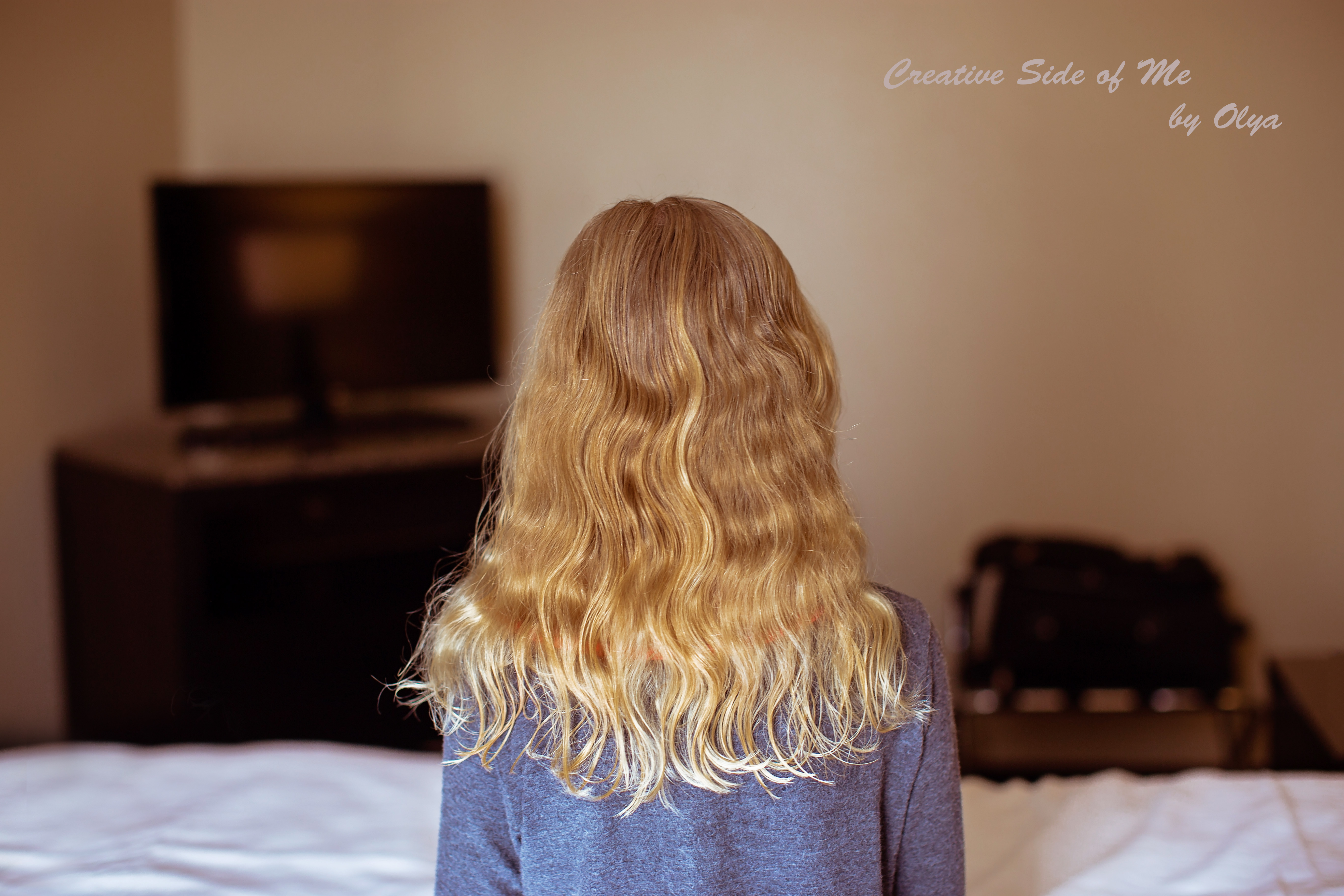 Next, we washed her hair with the shampoo+conditioner.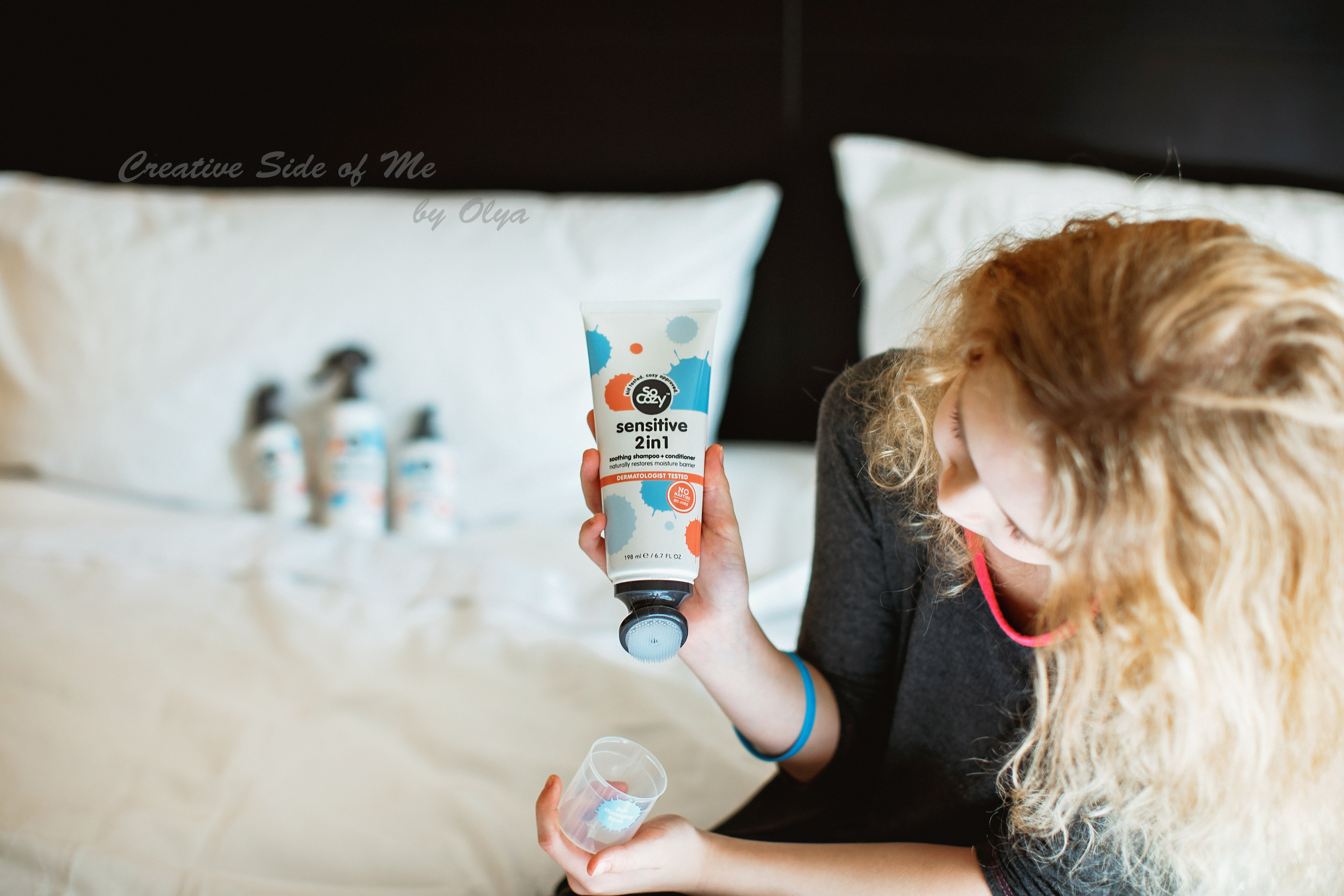 The brush on the tube was a nice feature for applying shampoo on her hair.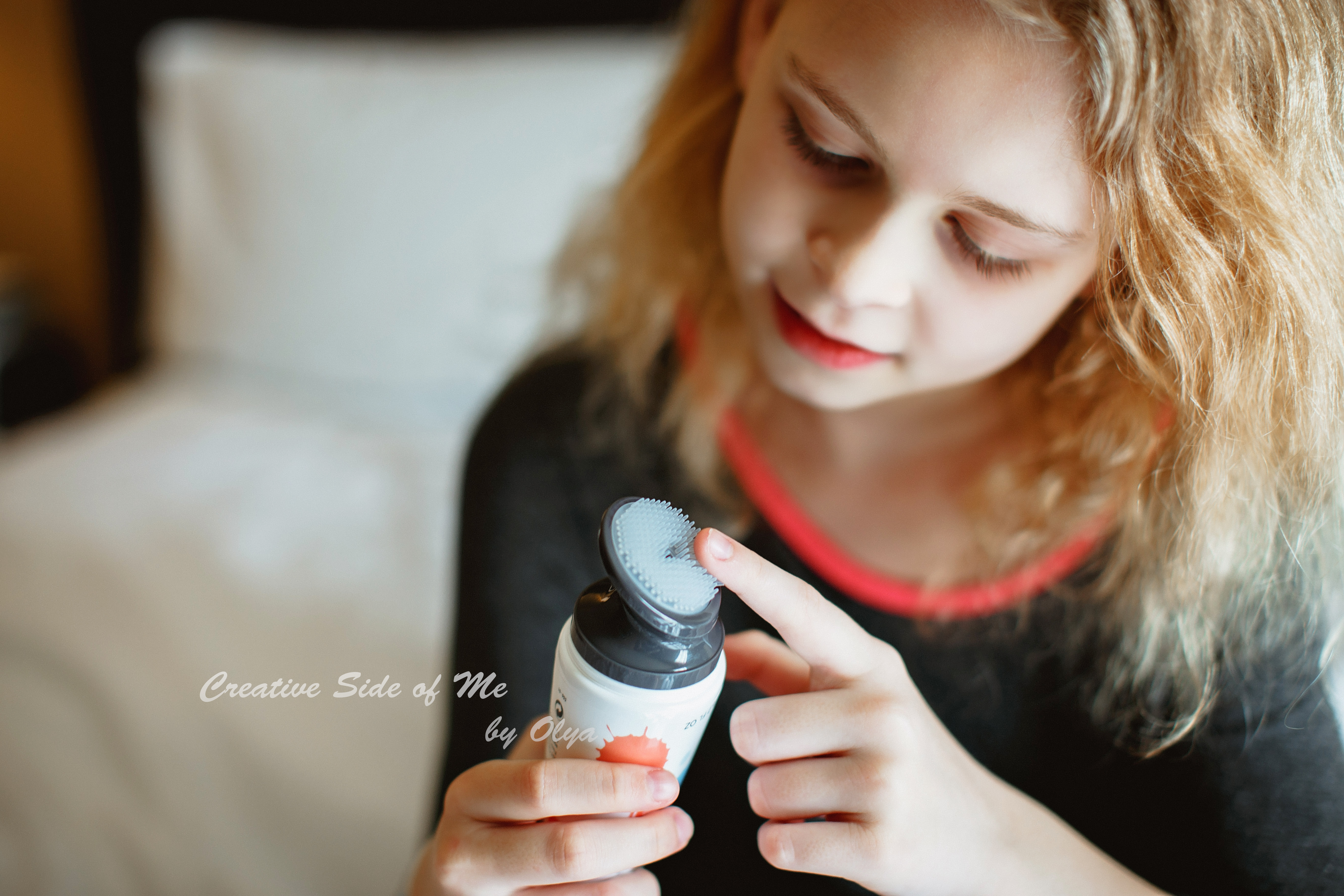 The product foamed very nicely as we worked it through her hair.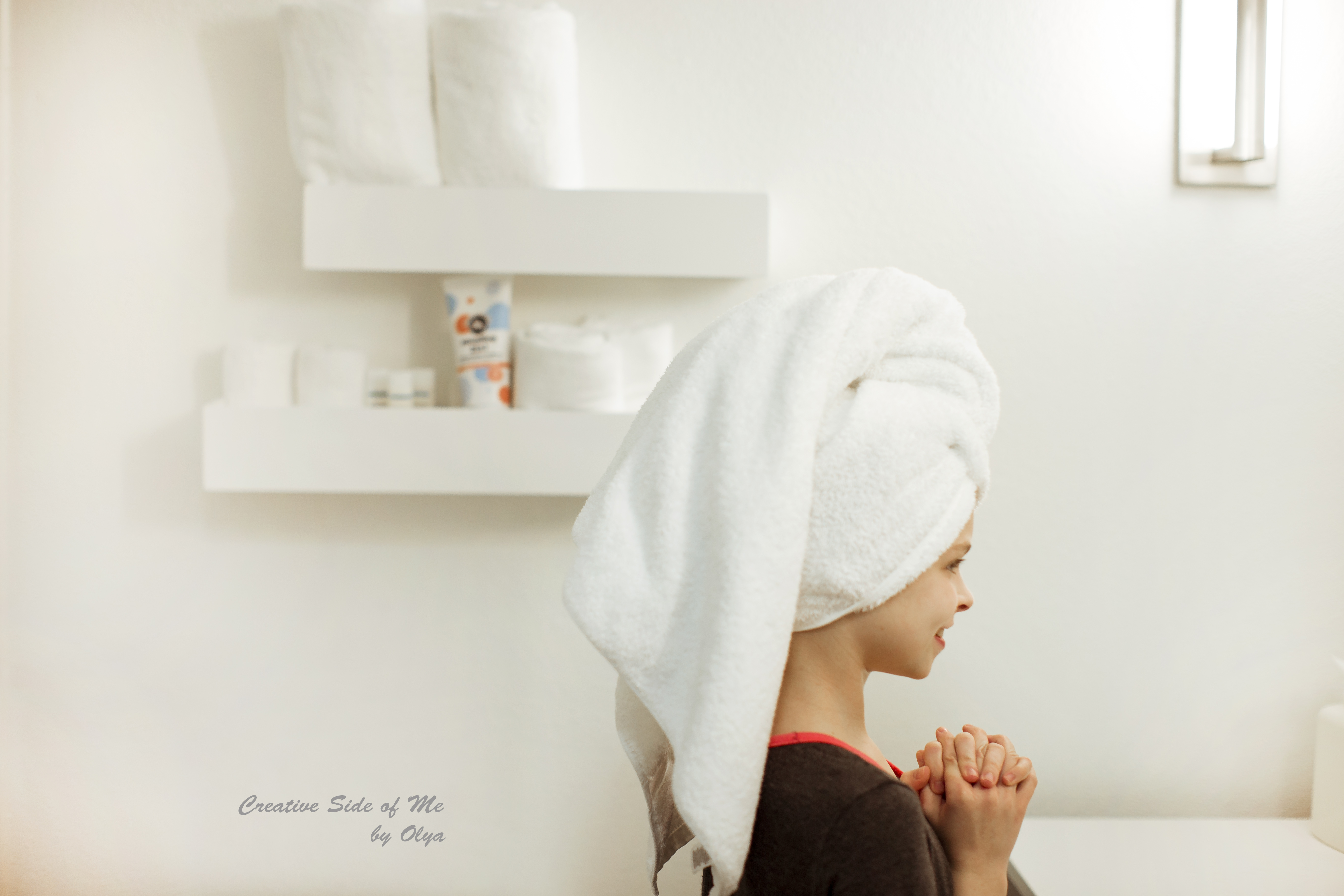 However, when my daughter rinsed it out, it didn't just feel dry…it looked dry. As you see on the photo, her hair still needed some conditioning.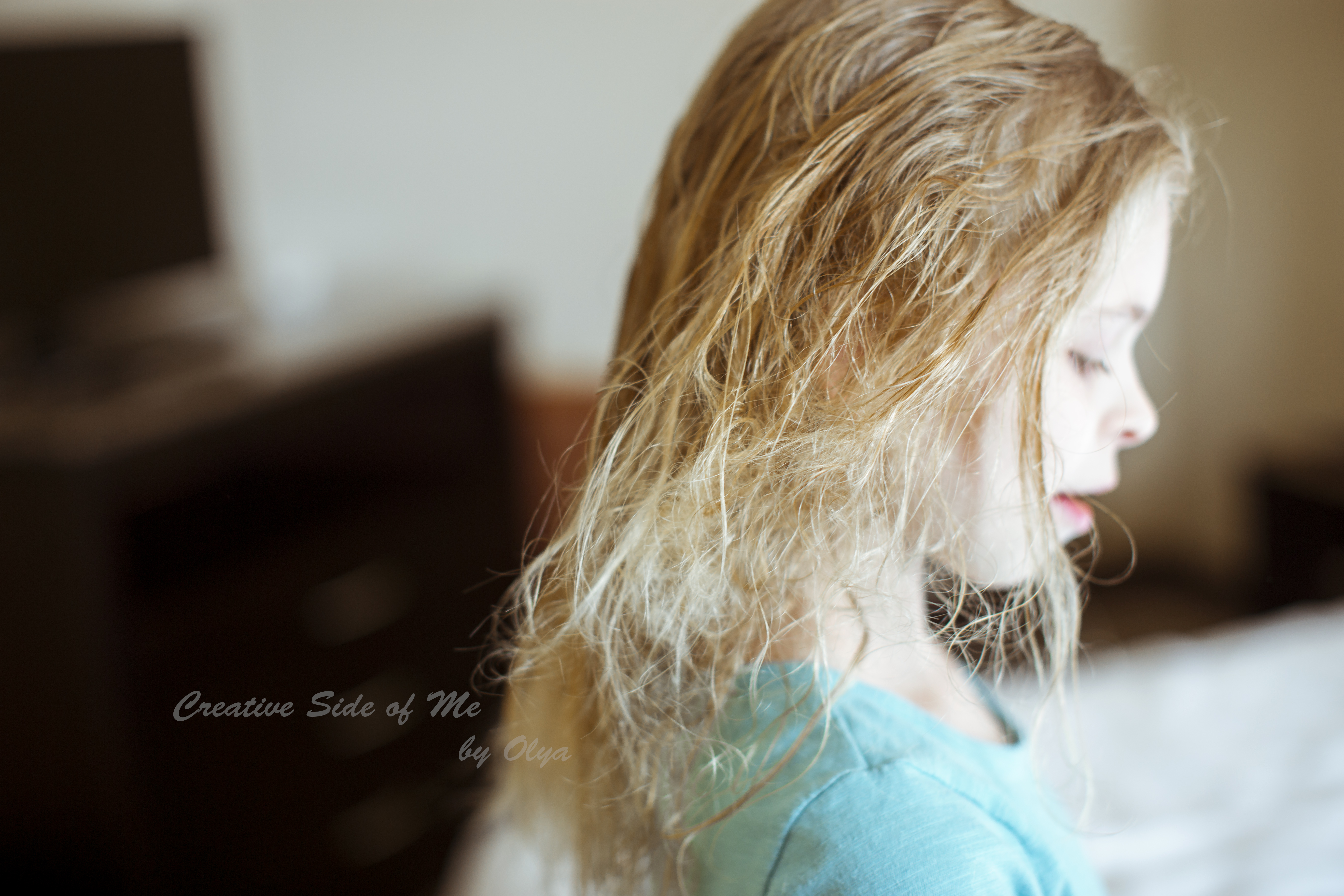 To be fair, I have to mention again that my daughter's scalp and her hair always needed extra conditioning. For whatever reason, the product made little difference for her hair.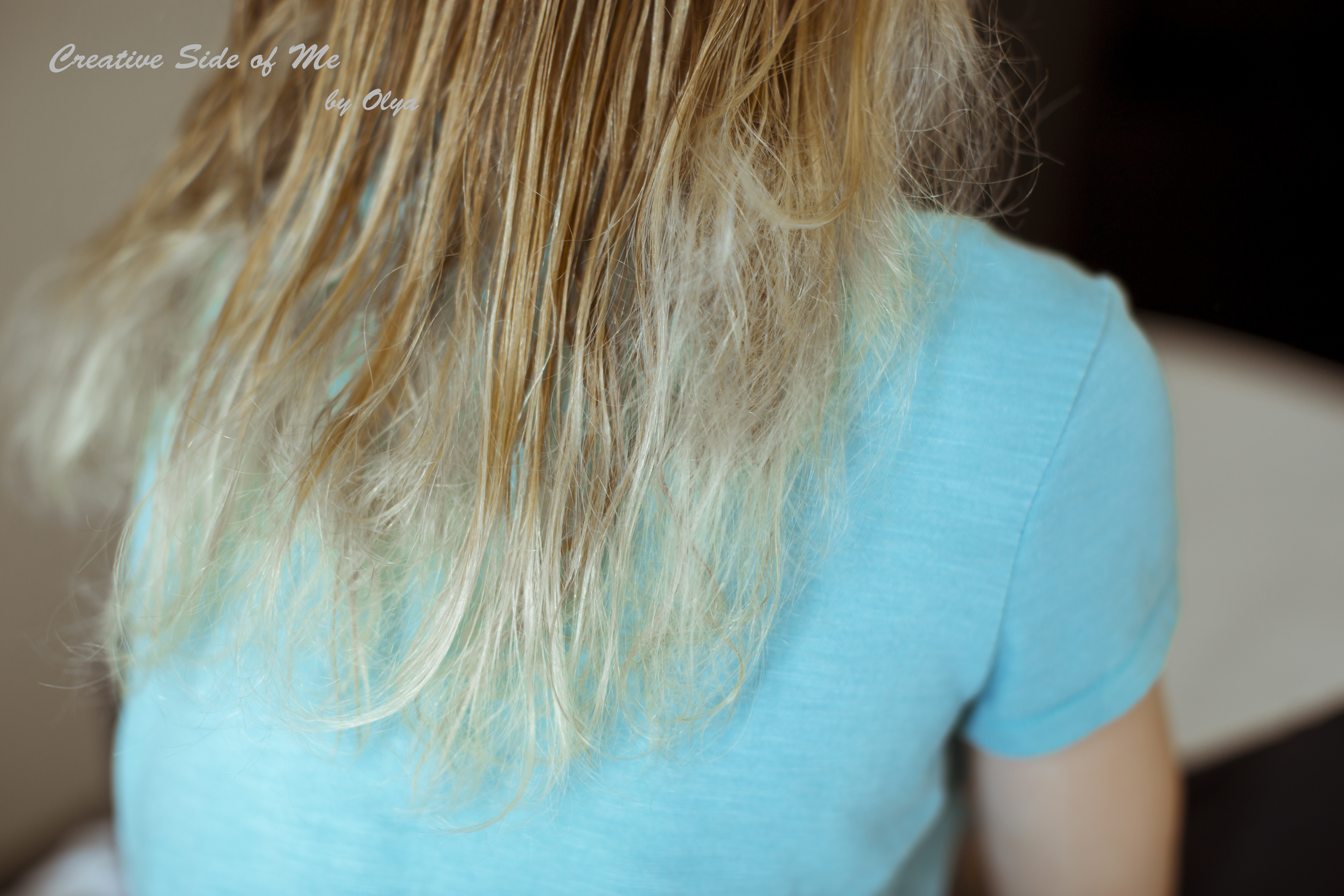 To fix the problem, we immediately sprayed the detangler on it, and again it worked its magic. Her hair became soft and easy to brush.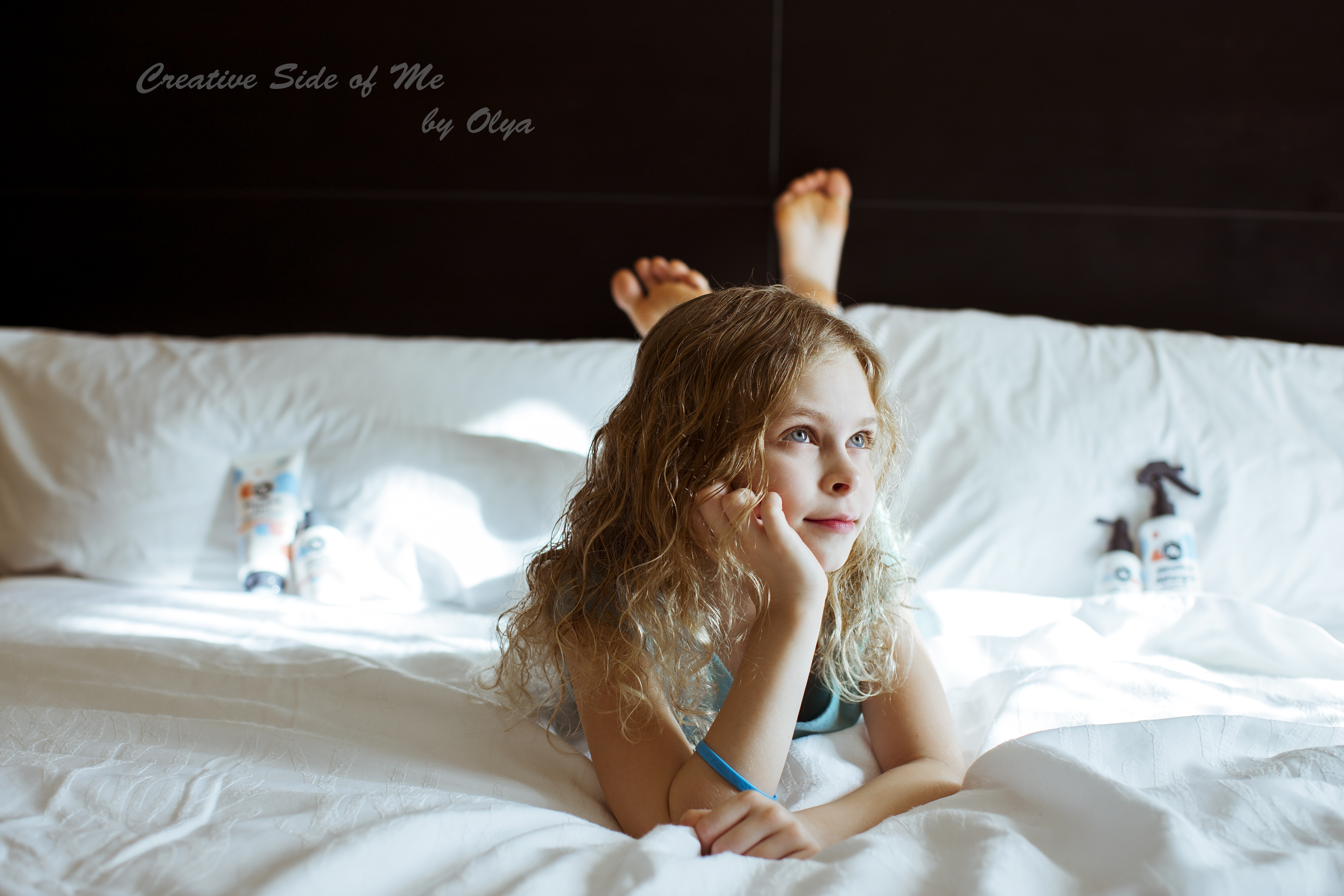 To make her hair looking fuller and to add more volume, I used Sensitive Styling Foam.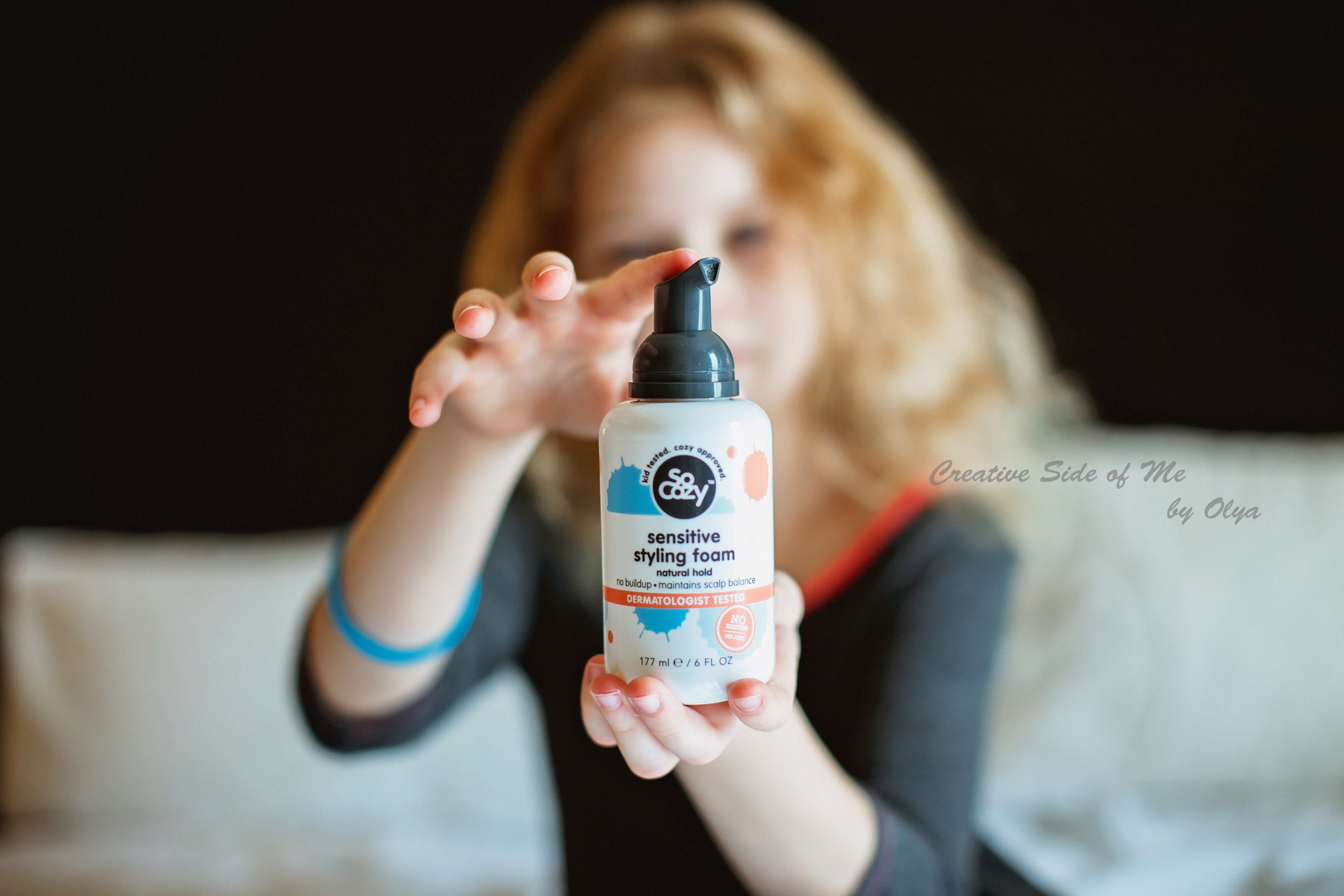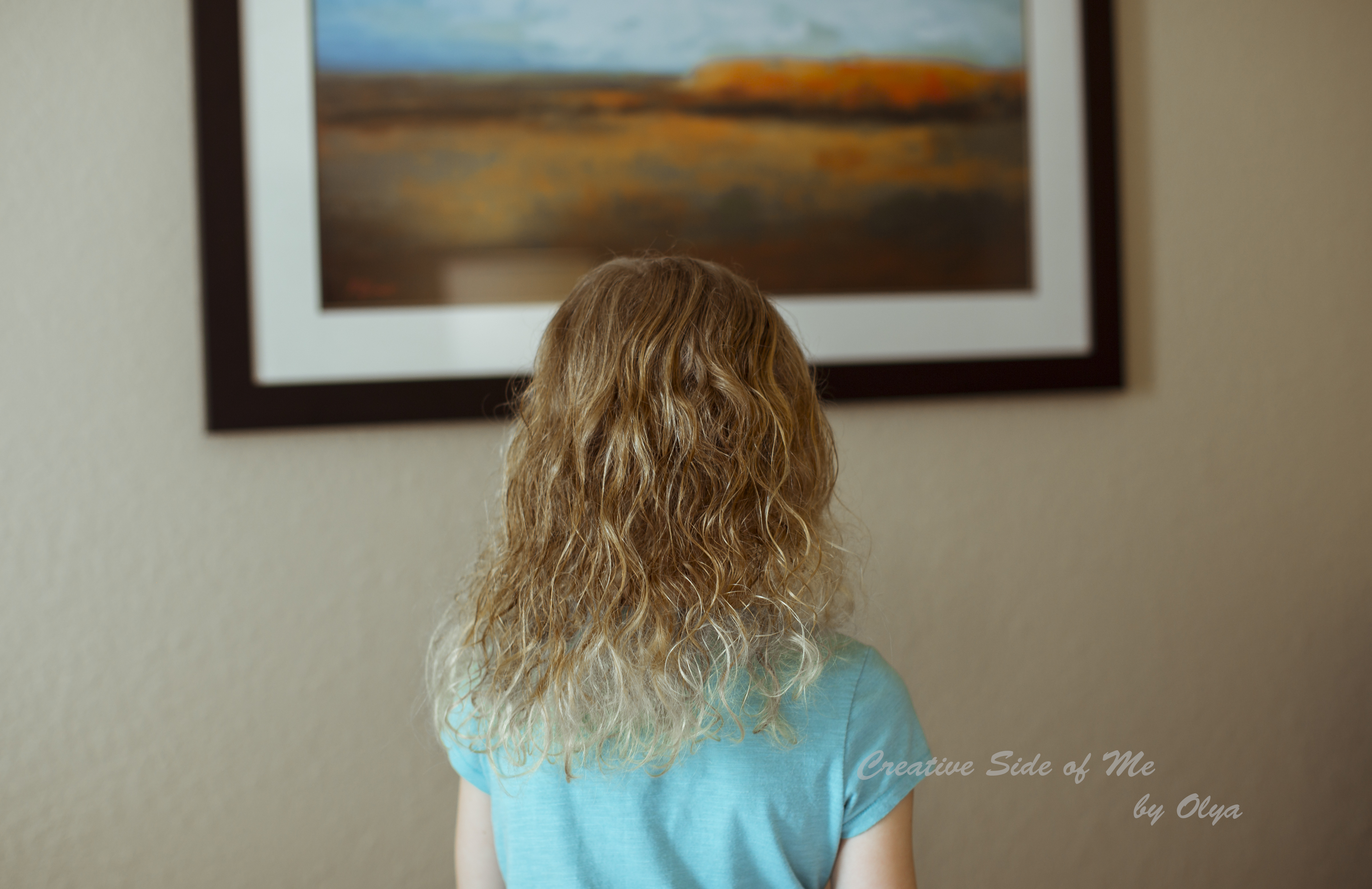 I let it dry naturally, and really loved the end result. Judge for yourself!
To summarize my review, I will definitely be buying SoCozy detangler, foam, and scalp serum in the future. All these products work very well with dry hair. Each one of them contributed to my daughter's hair looking softer, shinier, and healthier. I strongly recommend all three of these products.
However, I can't say the same about the shampoo+conditioner, as it didn't work for my daughter's hair. It may work well with your kid's hair, but that's just my experience. And, keep in mind, her hair is really dry.
Before After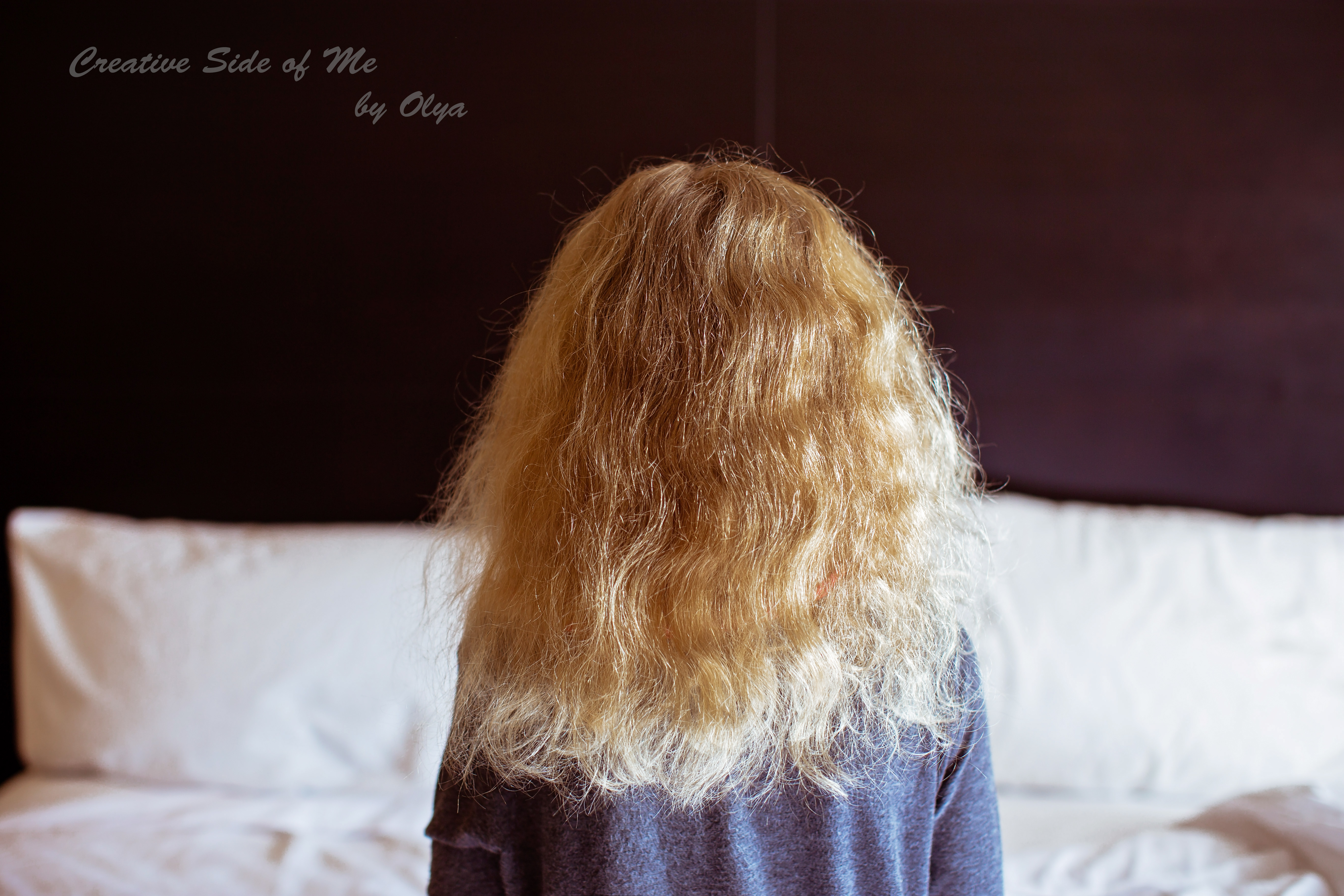 If you like the result, get ready to participate in a GIVEAWAY very soon!!! The WINNER will be getting all 4 hair products from HUSH Collection! Watch out for my next post! -)
(Sponsored post, but the opinion is mine and honest)