Capturing the light-catching trend that's good for your skin…
The beauty tides have visibly shifted from matte, heavy handed makeup looks to the kind of dewy, touched-by-an-angel Skin that seems to glow without a light source — making mastering that ethereal, gleaming complexion more enticing than ever. For a lesson in luster, I tapped one of my favorite makeup artists, Erin Green, for her take on the hypermodern trend. The Brooklyn-based pro has nailed down that enviable sheen equation for editorial shoots and celebrity red carpets alike, and her affinity for natural skin care makes it all the easier to get behind. "I love to shoot beauty, and I especially love to shoot shiny skin beauty," says Erin as she chats on her way to a shoot in London. Below, she takes us through the products and techniques that will keep you on the right side of the ultrafine line between gleaming and greasy:
Create A Clean Sweep:
"For shiny summer skin, the most important part is the base," says Erin, who likes to start by cleansing using a mild exfoliator to remove any dead skin.
Erin's DIY Recipe: "You can make your own using raw sugar and coconut oil. I like to add a bit of rosewater and activated charcoal to really get into my pores."
Calm and Hydrate:
After exfoliating, Erin recommends applying a calming and hydrating serum like Pai's Instant Calm Sea Aster & Wild Oat Redness Serum "Allow a few minutes for it to fully absorb, then grab some rosehip seed oil. Warm it up between your hands and press it into the skin concentrating on dryer areas (non-t-zone), down your neck and décolletage."
Blur Imperfections:
Apply a bit of your favorite tinted moisturizer for sheer coverage, and spot check any redness or blemishes. "Cover any imperfections with concealer using your finger, and then maybe even going the extra mile and blending the remaining out with a fluffy brush so you really don't see it."
Kiss The Sun:
"If your summer tan isn't kicking yet, I suggest using RMS Buriti Bronzer along your cheekbones, bridge of your nose and just above the high points of your eyebrows," Erin explains. "I like to use as little as possible in the summer," she admits, offering up a multitasker like RMS Lip2Cheek for adding sheer color to the apples of cheeks.
Erin's Tried-and-True Bronzer Cue: "Use a larger fluffy brush so the product is diluted, and always test a stroke on the back of your hand before you put it on your face. It's much easier to put it on than it is to take it off."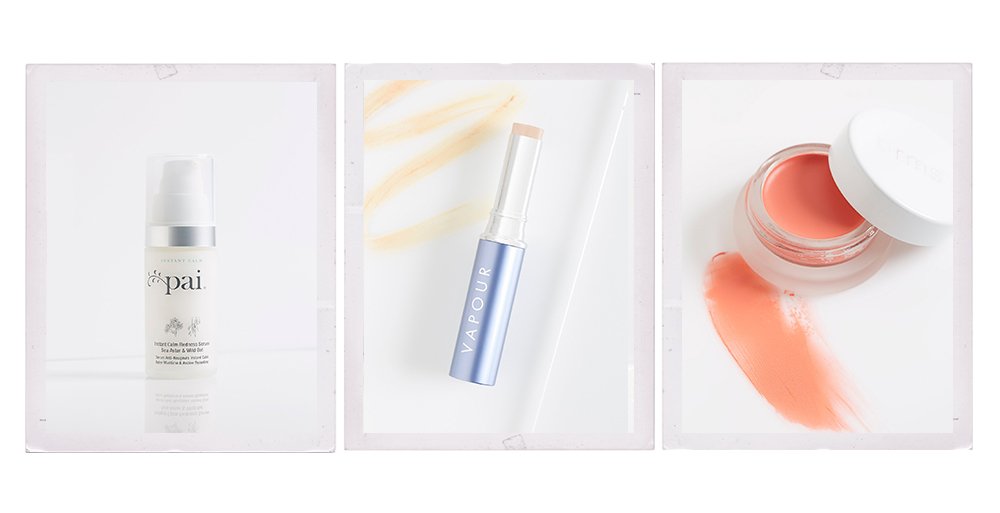 Hit The High Notes:
"I sometimes use lip balm as a highlighter to finish if I'm feeling lazy," Erin divulges, who dabs it onto eyelids, high points of cheekbones, and across lips for a hydrated (rather than glittering) glow. A paraben-free option like Lano's Multipurpose Superbalm won't spark breakouts, and will help cure any chapped, sun-scorched skin.
Turn Up The Lights:
For an evening look that doesn't scream "made up," Erin turns to an old-school favorite that's made a noticeable comeback as of late: "An easy way to transition from day to night but still keep the 'no makeup' look is every girl's new (old) best friend: Lipgloss. Putting a gloss on the lips is an easy and subtle way to bring attention to the shape, as the texture will attract the eyes attention," says Erin. For the final step in the gleaming game, she suggests applying a swipe of gloss to eyelids for a light-catching, ultra-modern alternative to traditional powdered shadow.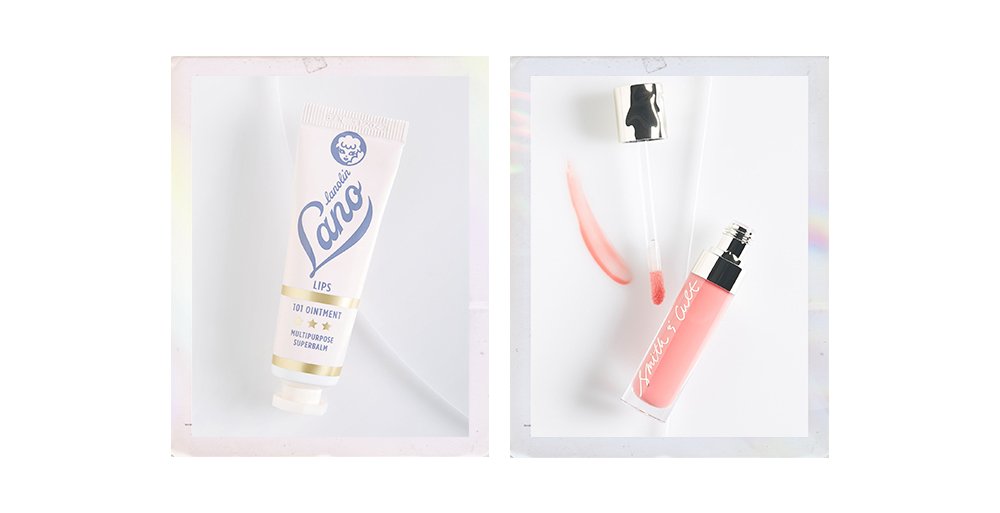 +Ready for your summer glow? Shop all beauty and wellness here!
Photo by Jana Kirn.
Free People Blog