"My personal style is deeply rooted in my love for travel and the places I have been…"
Position at Free People…
Assistant Buyer — Accessories
How does your job influence your personal style?
My personal Style is deeply rooted in my love for travel and the places I have been. I tend to mix and match vintage pieces with modern silhouettes that make me feel good. I'm a huge fan of high-waisted (almost) everything, novelty belts, classic leather boots, over-the-top jackets and delicate jewelry. Although I find myself constantly going back to classics like a white t-shirt, denim and sneakers, my style is always evolving. You may find me in a clean-cut, refined outfit one day and in a printed, oversized dress the next. Working at FP, you're constantly exposed to trend and freshness in a huge way… I catch myself wearing things now that I would never have imagined a few years ago! The unpredictability is exciting.
Walking into our Office every day, you're surrounded by so much creativity and vibrancy— whether from the people you work with, or the incredible garments and imagery that hang on the walls… I think that inevitably contributes to my Personal Style and aesthetic the most. Working as a buyer, you're always researching the latest trends and being in the know of what's to come — that definitely keeps me on my toes!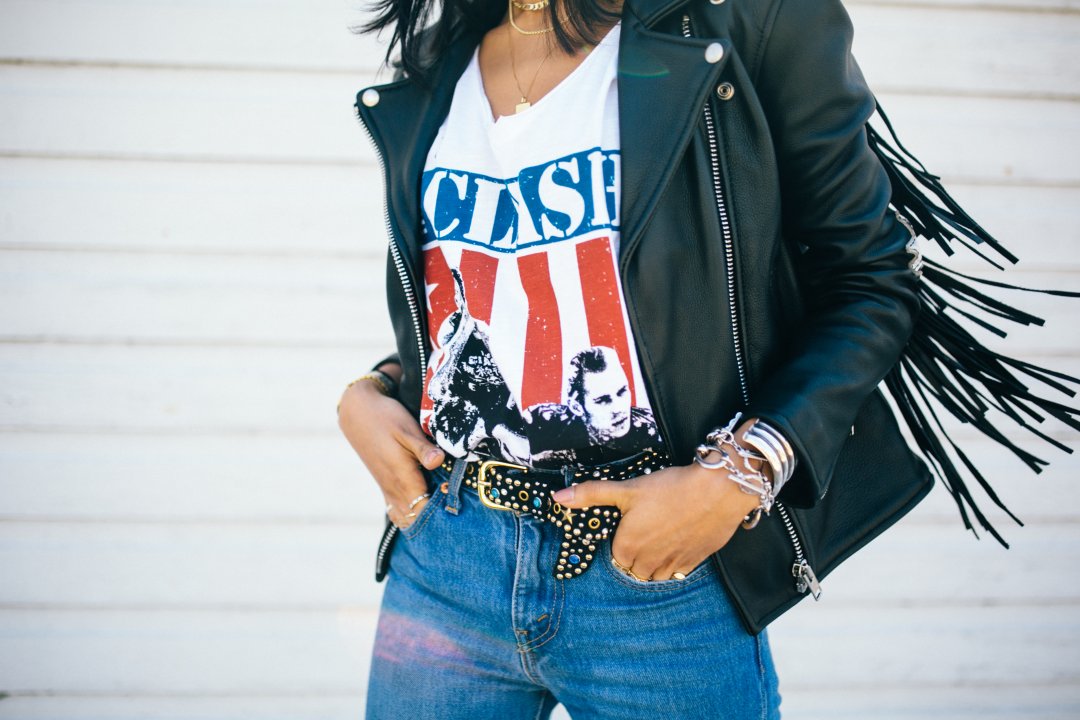 Go-to fashion rule or styling trick?
I'm a firm believer of comfort and wearing what makes you feel most like yourself. I also go for quality over quantity; classic investment pieces that last you a lifetime — whether a timeless pair of shoes, a jacket or a good pair of jeans.
Favorite part of your job?
Change! The constant need to think outside of the box, come up with new designs and to collaborate with creative visionaries. Learning from so many inspiring minds and the endless influx of ideas keeps everything exciting.
Most challenging part of your job?
This is also my favorite part of my job — change!
The constant need to be creative is very exciting and motivating; however, because we work in such a fast-paced environment where we build our assortments months in advance, it is key to be able to continuously reinvent ideas and know your customer.
What's in your freepeople.com shopping cart?
Eyes on Me One Piece
Denim Trucker Jacket
Wedgie Straight Destroyed Jeans
Ella Fridge Midi Dress
Too Late For You Tube
Lonatu Slide Sandal
One thing in your closet you could not live without?
Right now, my high-waisted Levi's. I wear them all year long! + you'll never catch me without my rings or my dad's watch (those go on my dresser, though).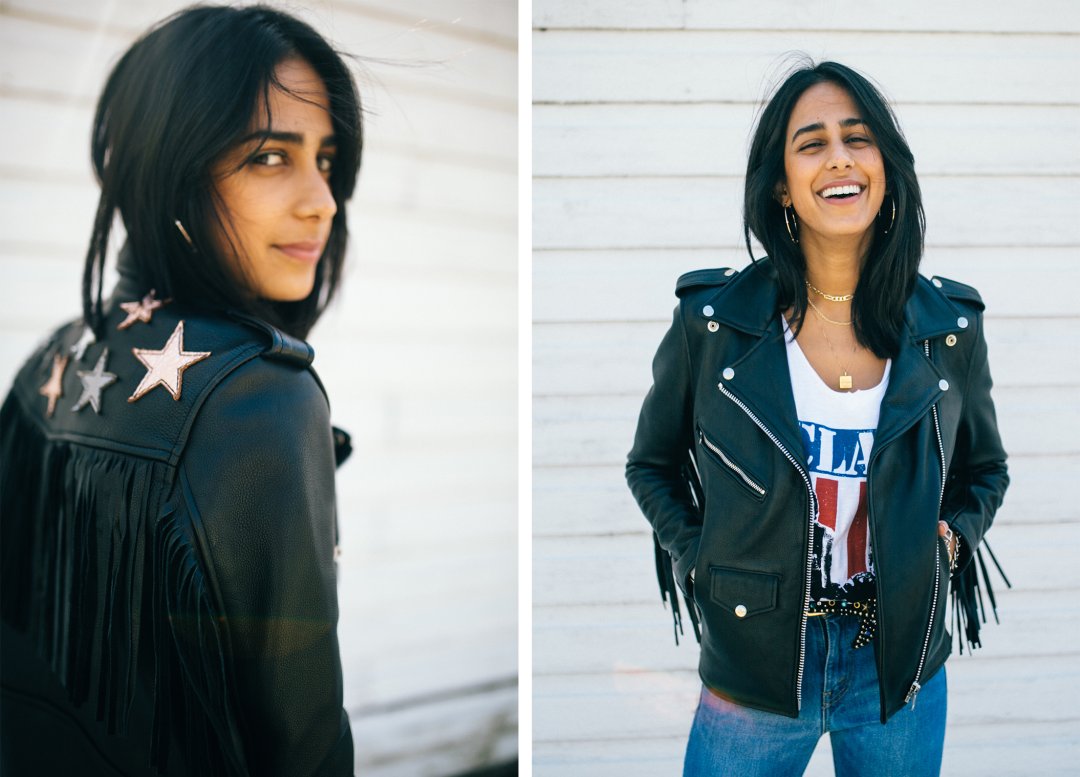 Follow Divya on Instagram and shop her look today!
+ Loving Office Style? Meet more of the Home Office employees here!
Follow April on Instagram.