Getting Started
There's no doubt that to increase make more Business you need to have a strong lead funnel. To build a strong lead funnel, you need to understand and engage your targeted audience with your brand. Be it a new product or service launch, a business website or a marketing strategy, you have to keep your targeted audience in the center. A business website, however, is one of your sales tools that is available for your users 24×7.
When you want to a professional website design for your business, you have to think of how you can engage the user and provide the best user experience. Earlier, user experience testing was optional. However today, it has become one of the important quality parameters. If your website visitors don't find your website engaging, they will simply ignore and will move to your competitor's website. Online competition is getting intense day-by-day and you cannot let go your website visitors to a competitor.
What is User Experience?
If you look at the generic definition on Google, it says, "User experience is the overall judgment of a person using a website or computer application, especially in terms of how easy or pleasing it is to use." And just below the definition, you'll find a short quote that reads, "If a website degrades the user experience too much, people will simply stay away."
Allow your user to find information and complete actions as quickly as possible. It will help the user to get the desired information in an interactive way.
How Would You Know That Your Website Isn't Offering The Best User Experience?
If you are getting the website traffic but failing to convert them into leads, you got the primary sign of poor user experience. Check your website performance. Not a tech savvy? Ask an expert web design company in Pune to do it for you. Check the analytics of your website and especially, the landing pages to identify the problem. This will help you find opportunities for improvement and take the corrective actions.
Let's make that easy for you. Following are the factors that you need to check:
1. Time on Site
For how much time visitors stays on your website? If they are staying for few seconds, that means they are not satisfied with the overall experience that will keep the visitors interested and engaged.
2. Bounce Rate
Visitors always look for updated information. If your website design is outdated, your visitors would not consider you as a credible source of information. This leads to a high bounce rate. Updating your website regularly will help lower your bounce rate.
3. Exit Pages
Analyze each page with high exit rate – especially the pages that are designed to drive conversions. See whether they are offering the value to the user and providing information effectively?
4. Take Feedbacks
Ask for feedbacks about your website online or offline. This will help you design more appealing and engaging website for your users.
A/B Testing Is Your Solution
A/B testing refers to offering and testing the performance of different variations of your web pages or landing page. By doing this, you can see which one works the best for you. You need to put yourself in your targeted persona's shoes. Understand and offer what they are looking for and the reason they are visiting your website. Look at the on-going trends and aspects of modern website design that are highly impacting the user experience. To start with, try different variations of call-to-actions, icons, color, font styles, and layouts.
Performing A/B testing is a useful technique that helps you to find and eliminate the issues from your web design. This also provides you with the information you need to identify any problems so you can increase click-through rates and generate business.
One of the Important Pillars for Generating Business Leads
Your website's first impression will make all the difference. More the engagement on the website more will be the chances of getting leads and ultimately more business. To ensure the best user engagement, you need to maintain the consistency of your website across all devices, whether it is a desktop, tablet, or a smartphone. Make sure you offer the same user experience. Today, close to 83% users are accessing business websites on mobile devices.
Set up your digital marketing strategies and campaigns according to your buyer's persona. Implementing this will have a good impact on your buyer's decision-making cycle. Once you get them engaged with your brand, it will enhance your reputation, increasing your credibility and trust. You get an opportunity to stand out ahead of your competitors.
Optimizing your website for offering best user experience will result in –
More page views
More engagement and interaction
Reducing website bounce rate
Increased contact form response
Increased sales
Once your business website starts performing effectively, it will interact with your website visitors to take action and fill-up the enquiry form. In turn, you will generate higher profit.
Our experts at Aarna Systems – a preferred website design company in Pune – are known for designing conversion-focused, responsive and interactive websites with highly rated user engagement. After working for several different industries, we understand your buyer's persona. If your existing website is hurting your business conversions, please contact us for a FREE, no-obligation consultation.
​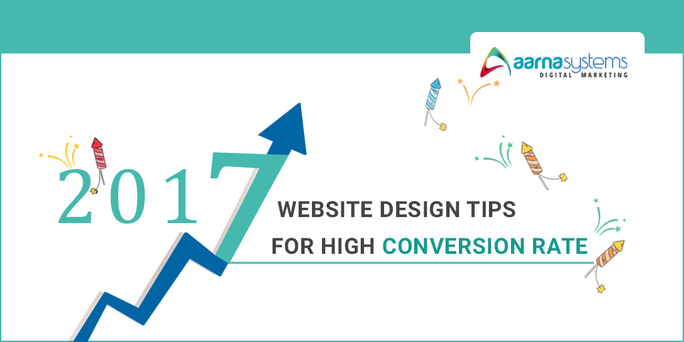 The post Concept of User Experience Design In a Nutshell​ appeared first on .