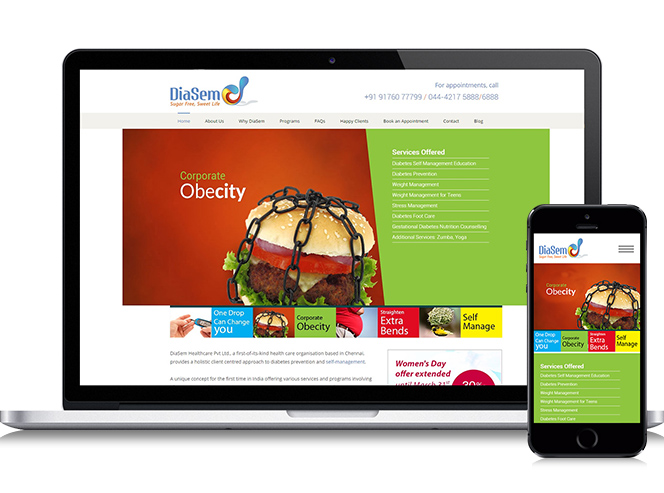 Across South East Asia, one in 12 adults is a diabetic. One in two people with Diabetes do not know they have it. In the year 2014, a total of 4.9 million deaths worldwide have been attributed to the disease. According to the International Diabetic Federation, India ranks first in the top 5 South East Asian countries for the number of people with diabetes in the adult age group. Recent studies by the Madras Diabetic Research Foundation have indicated that the prevalence of diabetes has increased in the metros of Chennai and Delhi.
Talk about timely interventions. Thanks to the aspiration of two enterprising NRI couples from Canada, you can now access holistic diabetes prevention, education and self management care through Diasem in Chennai.
Niyati was commissioned to design and develop a website tailored to the specifications of our client using WordPress as the CMS. The website has been developed in a responsive framework for optimal viewing experience on your mobile devices.