This idle clicking game is quite similar to SimCity in more than one ways. A pixel-style wonder, Bit City is simple to learn. However, you need to know quite a lot of things to master the game. We have tried our best to simplify a lot of things for you; including ways to boost your income, boost the population, and many others. Our tips and Cheats are also directed in simplifying Prestiging for you and delving into the nuances of your building.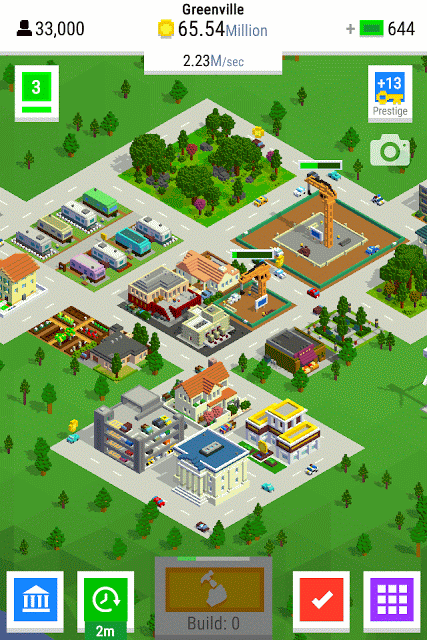 Cheats and tips for Bit City:
1. Be wise construction wise
In this game, it is possible to construct as many residential building as you can. However, you should refrain from doing this. This is because too many buildings will cause demand to recede. Instead, you need to concentrate on constructing different types of buildings in limited quantities. Remember, no one will move to your city just because there are buildings in it. You need to create jobs as well for attracting people.
Also, you need to make sure to use the larger Tiles before the smaller ones. When you construct something on smaller tiles; the cost of bigger tiles swells automatically. This is something you need to avoid. Therefore, developing the larger tiles quickly is important.
2. Increase the population
In Sim City, you'll not be able to increase the population of the city by merely placing residential buildings everywhere. However, there is some surprise for you in Bit City. Here, it's all dependent on the size of plots available to you. Therefore, you need to change the style of your thinking and act in a more balanced way.
3. Keep the current design of certain buildings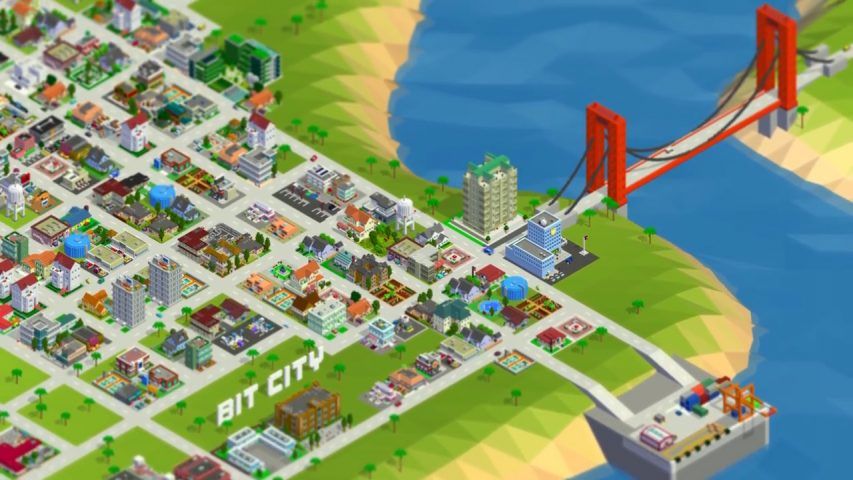 There's a small box called Historical underneath buildings that you can tick if you want to retain its current design. You'll need to opt for this feature not just for the sake of looks, but also for completing certain missions.
4. Increase the Property Tax
In Bit City, the easiest way to earn more coins is to increase the Property Tax as soon as you reach a new city. This may, initially, seem a bit complicated to you. However, it works just fine. In fact, this is the cheapest and most efficient way of upgrade available to you in this mobile game. Did you know that eventually, you should be able to increase the property tax by up to 500%?
5. Unlock special buildings
There are many hidden buildings in this game that you can unlock as you progress through it. For this, though, you need to use premium Bux. There are substantial bonuses to be had in doing this. Therefore, you seriously need to consider unlocking these buildings as and when you come across them.
6. Watch Ads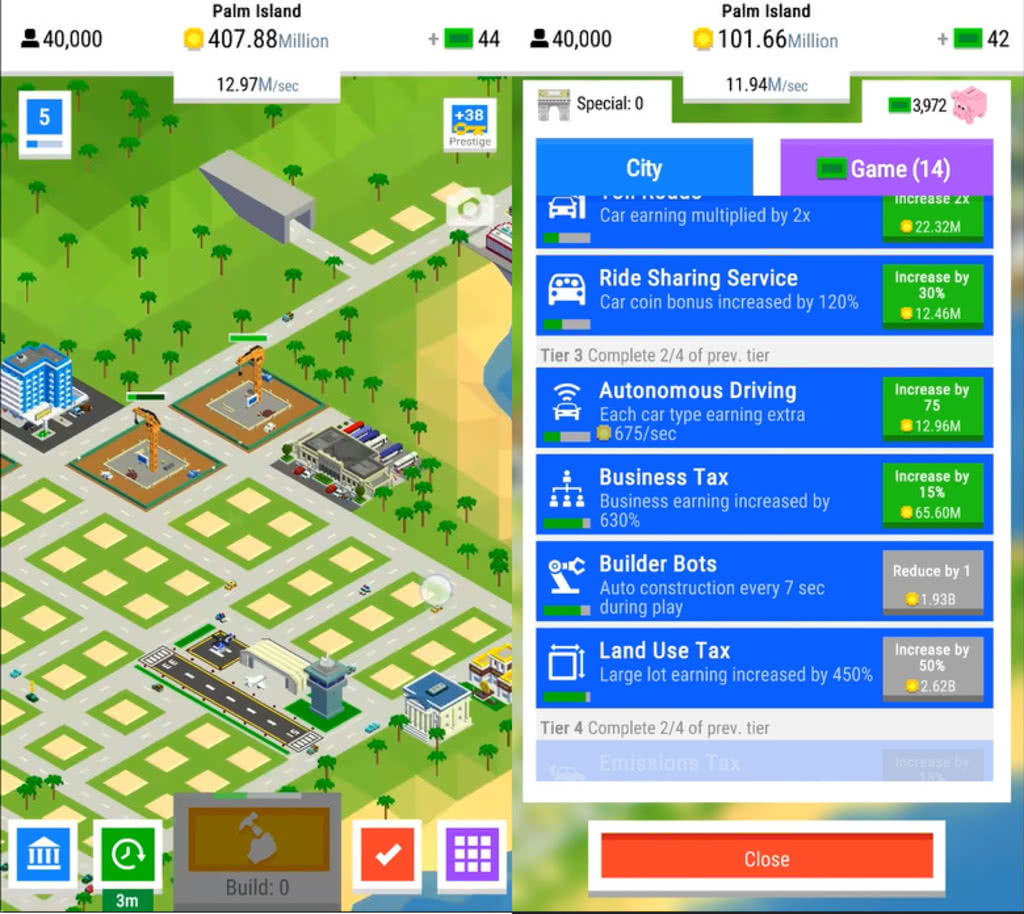 In this Android game, you can watch ads that will help you unlock a 2X multiplier and Double Time. No doubt, this will be a bit tedious, but it is worth trying out as they can increase your income substantially.
You can download Bit City here.
The post Cheats and Tips for Bit City Mobile Game appeared first on App Cheaters.