One of the latest match-3-slash-simulation games to have emerged from the house of Playrix is Homescapes. As a player in the game, you're entrusted with the job of fixing the house right and thereby prevent your parents from selling it. To accomplish the task of setting the house right, you need to complete a series of tasks that can be accomplished by playing match-3 puzzles. You'll find this game easy to play if you have already completed Gardenscapes: New Acres. Leaving aside a few small changes, a majority of features are quite similar to one another.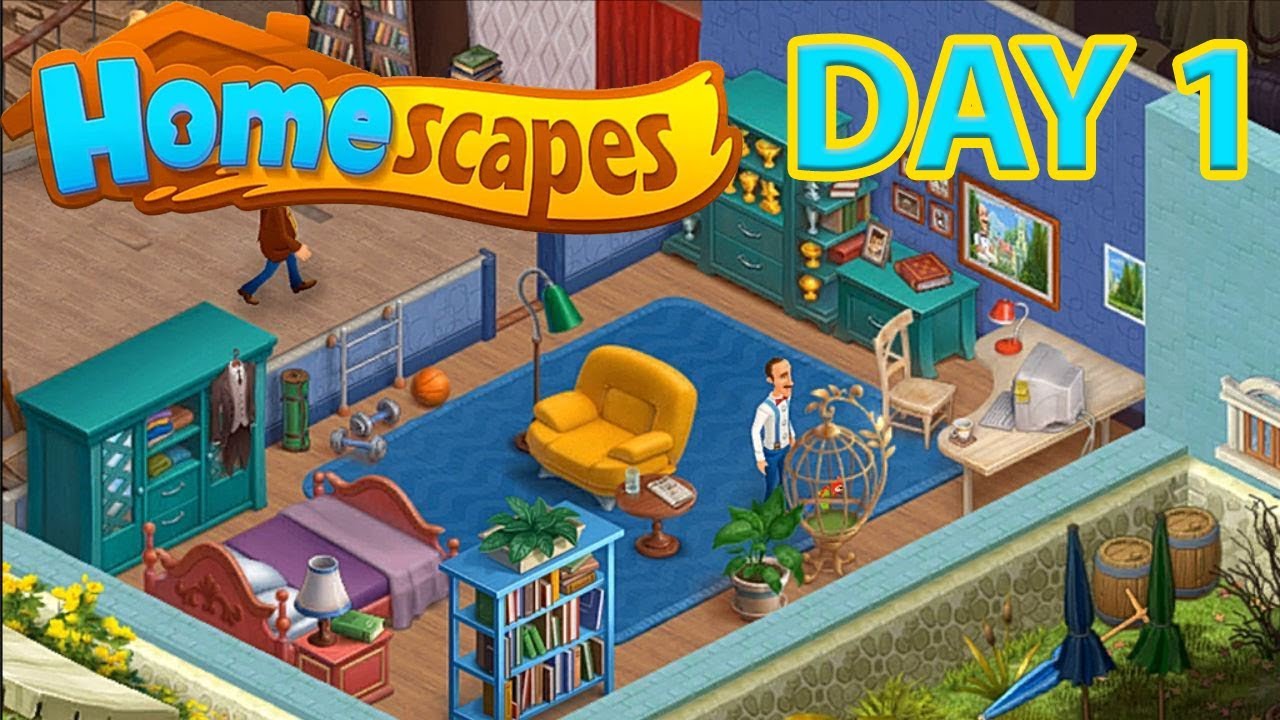 Whether you are a veteran player or new to the game, the tips mentioned below should help you a lot.
Some tips and tricks for Homescapes mobile game:
1. Watch out for the power-ups
A special power-up gets created in the game as and when you match four or more Tiles at a time. This special-up can be used at a later stage for your benefit. Some of the popular power-ups in this game are Rocket, Paper Plane, Bomb, and Rainbow Ball. When you do use power-ups on the tiles, a lot of damage is caused. However, unlike in Gardenscapes, there aren't special power-ups that you can earn by initiating explosions. Instead, you can always use Paper Plane or the Rainbow Ball to make up for this deficiency.
2. Focus on completing your actual stage goal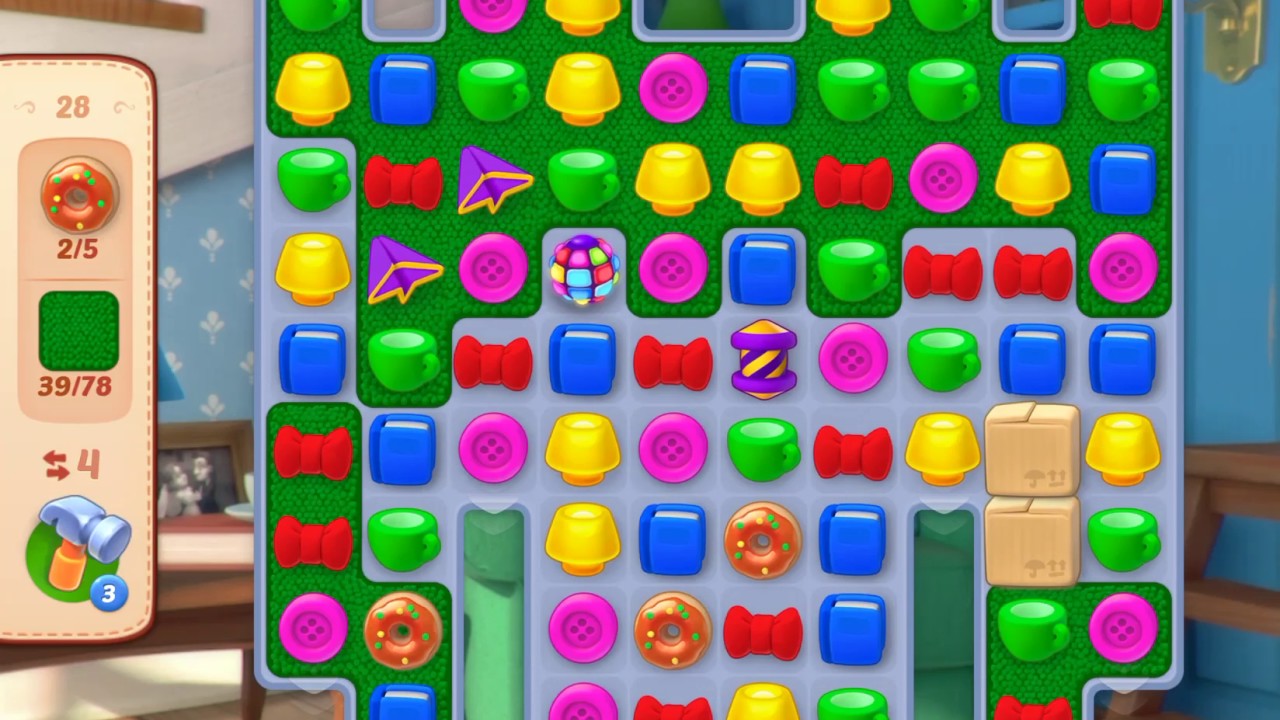 There will be a specific victory condition in every puzzle level in Homescapes. It could be anything, like collecting or removing a certain amount or type of tiles. You should always focus on the stage goal, rather than getting distracted by clearing items you don't have to. For example, if there are Boxes that are in your way, then you do not have to waste turns to get rid of them. You'll earn certain power-ups at a later stage that will help you get rid of them.
3. Understand how different tiles work
There are different types of tiles available in Homescapes; all of which have their own way of rules for interaction and removal. Carpet tiles, for example, have a bumpy green background. While you're at a Carpet level, your objective is to spread Carpet onto every tile. This is done by matching the tiles on the ones that already exist. Remember, you chosen tiles have to touch the carpet or have come straight away from Carpet.
4. Use Boosters wisely
Boosters are hard to come by in this mobile game. Therefore, I suggest you save them up for later use. Do not spend them unnecessarily, especially on lower levels. To ensure you're wasting the Boosters, you can always deselect at a level.
5. Edit your decorations and furniture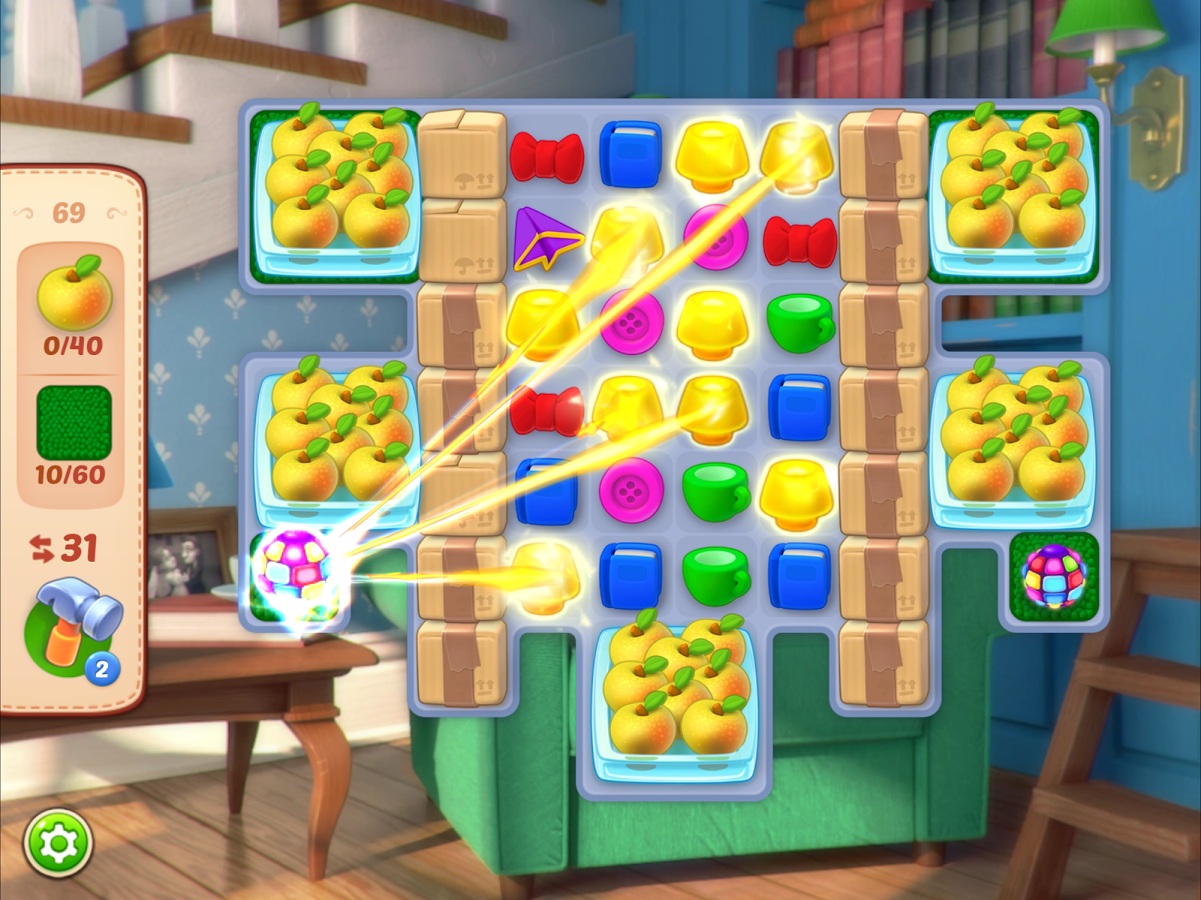 In this Android game, you can edit your decorations and furniture, if you want to. This will make your gameplay a lot more interesting and fun. However, to exercise this option, you'll need to spend some coins. For editing though, you need to tap and hold onto the item that you wish to be edited until a menu pops up. Here, the editable objects can be tapped.
You can download Homescapes game here.
The post Tips and Tricks for Homescapes Mobile Game appeared first on App Cheaters.