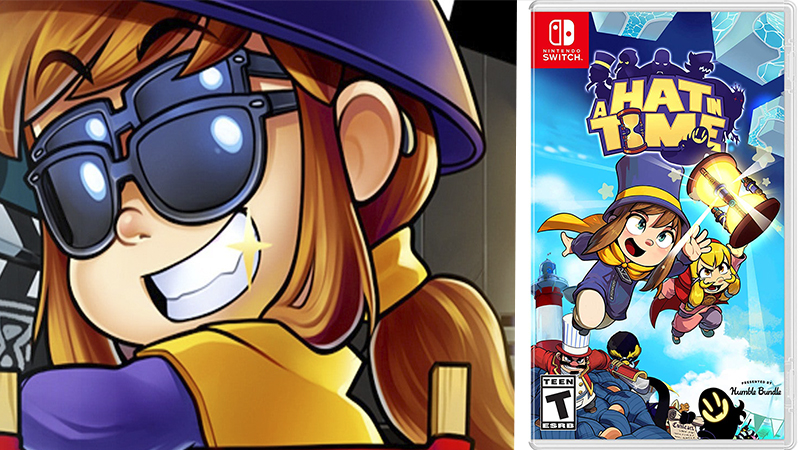 El género de plataformas en 3D no morirá
El 2017 fue un gran año para los videojuegos, pues pudimos ver grandes lanzamientos triple A como Zelda: Breath of The Wild, Persona 5, Horizon Zero Dawn y otros juegos interesantes. Pero por el lado indie, tuvimos la fortuna de disfrutar el divertido A Hat in Time.
Éste es un título de plataformas en 3D, mismo que tiene el alma de los juegos que probamos al final de los años 90 y principios de los 2000. Entre ellos están Banjo-Kazooie, Super Mario 64, Donkey Kong 64 y muchos más; en los que las misiones se basaban en coleccionar varios objetos.
El juego fue desarrollado por Gears For Breakfast y llegó a todas las plataformas disponibles a excepción de Nintendo Switch, con una promesa para llegar en 2018, pero no sucedió.
Es por eso que hoy estamos muy felices, pues al fin se ha revelado cuándo llegará a la híbrida.
Fue mediante un pequeño tráiler, que Nintendo reveló que estaremos recibiendo el plataformero el 18 de Octubre de este mismo año. Añadido a esto, mencionaron que no llegará solo, pues a la par estará disponible su más reciente DLC para que no dejes de jugarlo tan pronto.
La trama nos pone en el papel de Hat Kid, una chica que está viajando a su planeta natal, pero que tiene un altercado en el regreso. Esto se debe a que un mafioso se acerca al transporte de la joven, haciendo que se separen piezas valiosas para seguir navegando, obligándola así a explorar tierras peligrosas para poder recuperarlas.
Hasta en cartucho lo podrás comprar
Si estabas esperando un título entretenido para finales de año en Nintendo Switch, sin duda no debes perdértelo por nada del mundo. Además se anunció una versión física para el mismo día de lanzamiento; hay que mencionar, que ninguna de las otras plataformas lo tiene en este formato.
Aunque si ya no puedes esperar y quieres jugar A Hat in Time de una vez, puedes encontrarlo en PS4, Xbox One, PC y Mac. Una aventura llena de sombreros y magia que te alegrará.
¡Al fin! A Hat in Time ya tiene fecha de salida en Switch
Ventas de Switch reportan subida, PlayStation y Xbox bajan
Su perrito se muere y lo inmortaliza en Skyrim
¿Para más placer? Llaman atención a persona jugando Pokémon GO con 8 teléfonos
SEGA no quiere involucrarse y deja la película de Sonic en manos de Paramount
¿Estás listo para revivir los años 90? ¿Eres fan de éste género? Cuéntanos en los comentarios.
Fuente
La entrada ¡Al fin! A Hat in Time ya tiene fecha de salida en Switch se publicó primero en TierraGamer.