Una actriz de Game of Thrones dio pistas para un gran spolier de la siguiente temporada.
Game of Thrones ha hecho una tradición de actores de soltar spoilers importantes entrando en una nueva temporada; el año pasado, actor Ian McShane, y ahora es el caso de Maisie Williams.
Esto sucedio durante el festival SXSW en Austin, Texas, en donde aparecieron los creadores de la serie, David Benioff y D.B. Weiss, junto con la fundición de miembros que incluía a Williams y su hermana en la serie Sophie Turner.
El cabello de Turner era todavía de color rubio, lo que provocó una pregunta de un fan acerca de por qué no está en su color rojo a lo que Williams respondió: Esta muerta.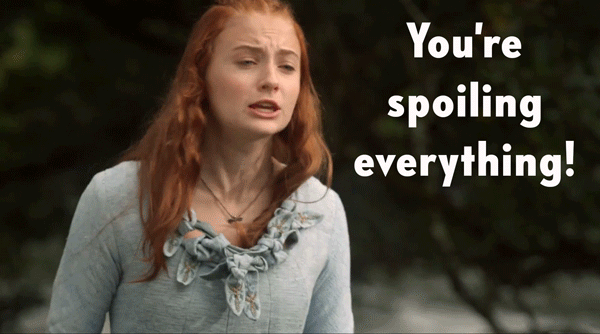 Este es uno de esos casos donde es difícil saber si Williams dijo la verdad disfrazada como una broma, aunque anteriormente Benioff y Weiss han hablado en entrevistas acerca de matar a este personaje,.
Anteriormente Turner, ha hablado del rodaje de la nueva película de X-Men después de grabar la última temporada de Game of Thrones, aunque existe la posibilidad de estar despistando al público.
La nueva temporada de Game of Thrones se estrena en julio de este año.
[Fuente]
La entrada ¿Un spoiler de una muerte en Game of Thrones? aparece primero en TierraGamer.