When seeking out a new Credit card, you have likely faced the option of having to choose between a credit card that earns you flexible points that can later be transferred to a Frequent Flyer program, or a direct-earn Airpoints card, which transfers those points directly to your Air New Zealand Airpoints Dollar account on a monthly basis.
While I have often questioned the value of Airpoints as a programme, compared to other point currencies, I do acknowledge that they have their use – including for reasonable value Star Alliance redemptions – and they are easy to earn (albeit not in high volumes).
This guide takes a look at the difference between these options and outlines some things to consider when deciding which option works best for you.
What is the difference between a flexible points and direct-earn Airpoints credit card?
A flexible rewards credit card allows you to earn reward points for everyday spend into the rewards program of the card provider, which can then be transferred to a variety of different frequent flyer programmes. The only flexible rewards programme currently available in New Zealand is the American Express Membership Rewards, and their partner frequent flyer programmes include:
Air New Zealand Airpoints
Qantas Frequent Flyer
Velocity Frequent Flyer
Cathay Pacific Asia Miles
Singapore Airlines KrisFlyer
Emirates Skywards
Malaysia Airlines Enrich
Read the Point Hacks guide to the American Express Membership Rewards points program
Read the Guide →
Things to consider
While the earn rate for credit cards is an important feature in determining the overall value of the card to you, you should consider a number of other variables as well, including:
Airline preference: i.e. which airline you fly most frequently; for example, if Air New Zealand does not fly to/from your home port or your travels take you to destinations better served by other carriers, then an Airpoints-linked credit card may not be the best option for you
Transfer bonuses: flexible reward credit cards are generally eligible to take advantage of bonus promotions, such as the periodic Qantas transfer bonus promotions
Annual fee: make sure to calculate whether the benefit you will get from earning frequent flyer points outweighs the cost of the card; it may be helpful to determine the value of your points
Card perks: which additional benefits your card may come with, such as complimentary lounge passes, complimentary insurances, travel credits and free flights
Some cards come with complimentary lounge passes every year, getting you into lounges like the Plaza Premium Hong Kong
Direct-earn Airpoints credit cards
Most rewards card in New Zealand directly earn Airpoints Dollars on spend, including:
Read the Point Hacks guide to the American Express Airpoints Platinum
Find out more →
Read the full Point Hacks guide to Westpac Airpoints World Mastercard
Find out more →
Read the full Point Hacks guide to the ANZ Airpoints Platinum Visa
Find out more →
Flexible rewards credit cards
There are only two cards in New Zealand that earn American Express Membership Rewards, the Platinum Edge and Platinum Charge.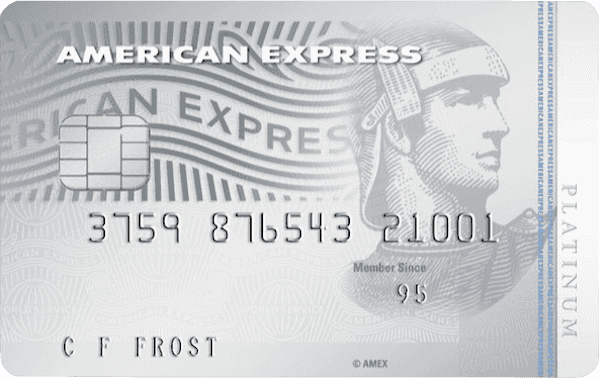 Read the full Point Hacks guide to the Amex Platinum Edge
Find out more →
Read the full Point Hacks guide to earning points with the Amex Platinum Charge
Find out more →
Summing up
For those readers who are loyal to Airpoints and are looking for an Airpoints-earning card, then you are in luck—there are many direct-earn Airpoints cards on the market.
For those who are looking for flexibility with their points currency, your only options in New Zealand currently are the American Express Platinum Edge and Platinum Charge. But the ability to transfer credit card reward points to a particular frequent flyer program of your choice may prove very useful specially when traveling overseas. And that could be the difference between being able to book a reward seat and not.
Which type of credit card do you favour: a flexible rewards or direct-earn Airpoints card?