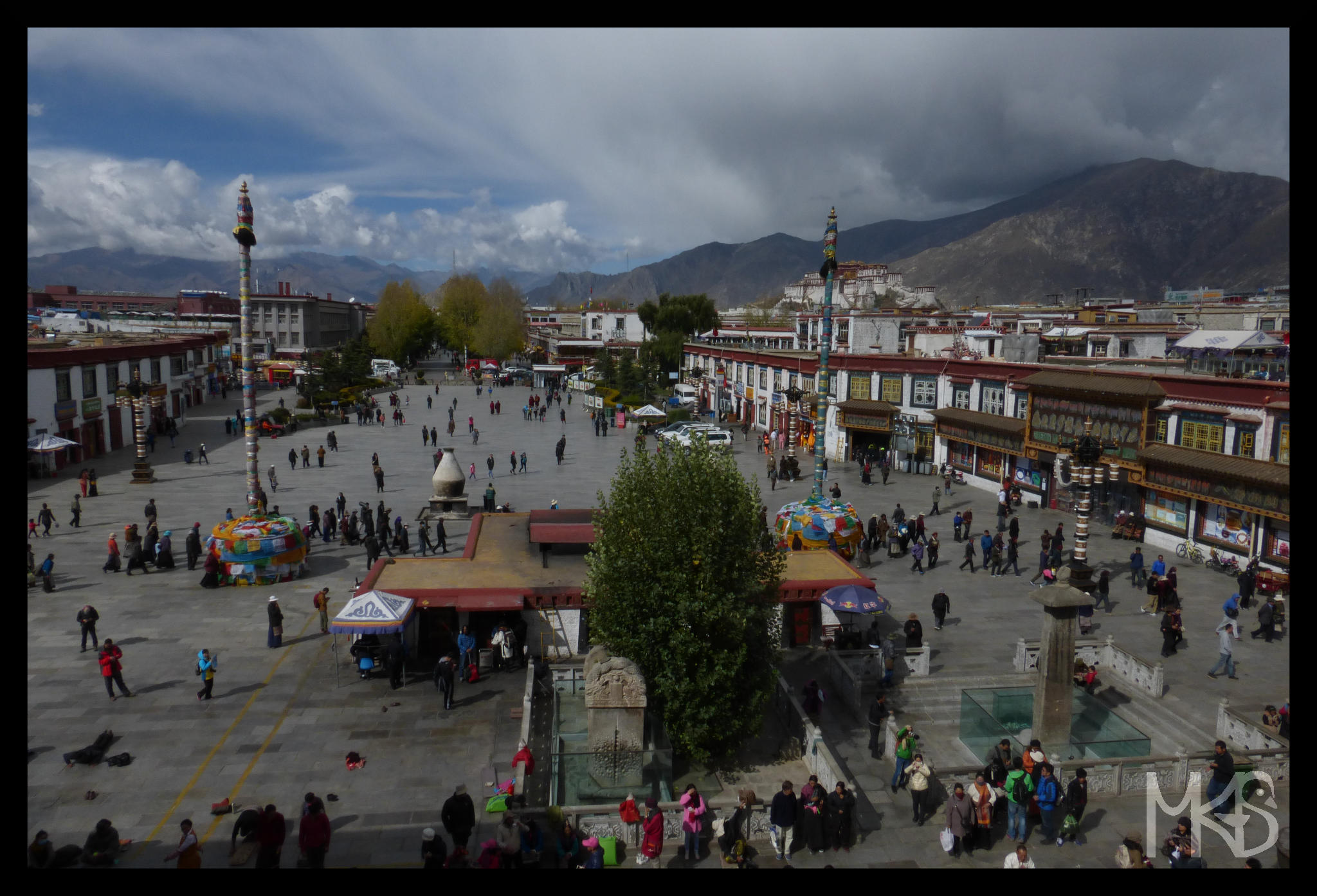 Lhasa, Tibet
Yesterday and the day before I showed you two pictures from Lhasa and didn't even mention the city, so today a few words about the capital of Tibet.
When you go to Tibet, it's very likely Lhasa is going to be your starting or ending point. It's a big city with many interesting and beautiful places, but don't spend all of your time in Lhasa!

Go outside, enjoy nature, enjoy landscapes, enjoy mountains!

While being in Tibet, if you visit only Lhasa, you may get a wrong impression about Tibet. On the other hand, if you don't go to Lhasa you'll also miss some important places. I started my trip in Nepal, and then we're driving to Lhasa. Even I was really impressed by temples in Lhasa, somehow I felt like I'm not in Tibet any more…
Tomorrow more about Lhasa.

__________________________________________________________
Wczoraj i przedwczoraj pokazałam Wam dwa zdjęcia z Lhasy, jednak nawet nie wspomniałam słowem o stolicy Tybetu, dziś to trochę nadrobię.

Gdy wybierzecie się do Tybetu, to bardzo prawdopodobne, że w Lhasie rozpoczniecie albo zakończycie swoją wycieczkę. To duże i ciekawe miasto, jednak nie spędzajcie całego czasu w Lhasie, ponieważ ominie Was szansa zobaczyć inne oblicze Tybetu! Będąc w Tybecie po prostu trzeba się także nacieszyć niesamowitą przyrodą!

Moja podróż rozpoczęła się w Nepalu i stamtąd jechaliśmy do Lhasy. Muszę przyznać, że świątynie w Lhasie wywarły na mnie ogromne wrażenie, jednak będąc w Lhasie miałam wrażenie, że to nie jest już Tybet…
Jutro kolejny post o Lhasie.

The post Tibet – Lhasa appeared first on Traveling Rockhopper.