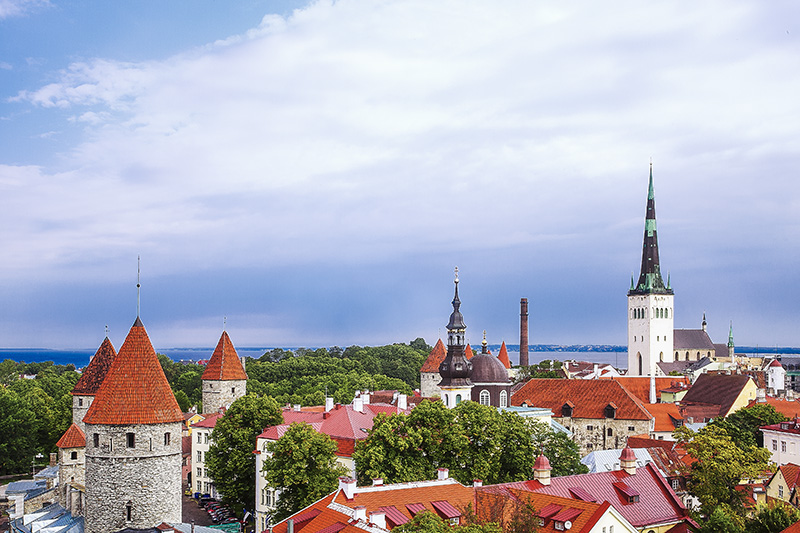 If you are not familiar with Tallinn, or Estonia, you are in good company. Prior to my trip, I barely had a clue about this Baltic country. All I knew was that it is situated just across from Helsinki and is somewhat like the Silicon Valley of Europe. Many friends were worried about abduction, organized gangs, organ harvesting, war and more. All I can say is, their fears were unfounded.
Tallinn, the largest city and the capital of Estonia, lies on the southern Coast of Finland, a short flight or ferry ride from Helsinki. It's a fascinating mix of medieval charm, trendy eateries, picturesque wooden residences and vivacious atmospheres. The city delicately balances the new and modern amidst the old fortresses that withstood centuries.

Tallinn Old Town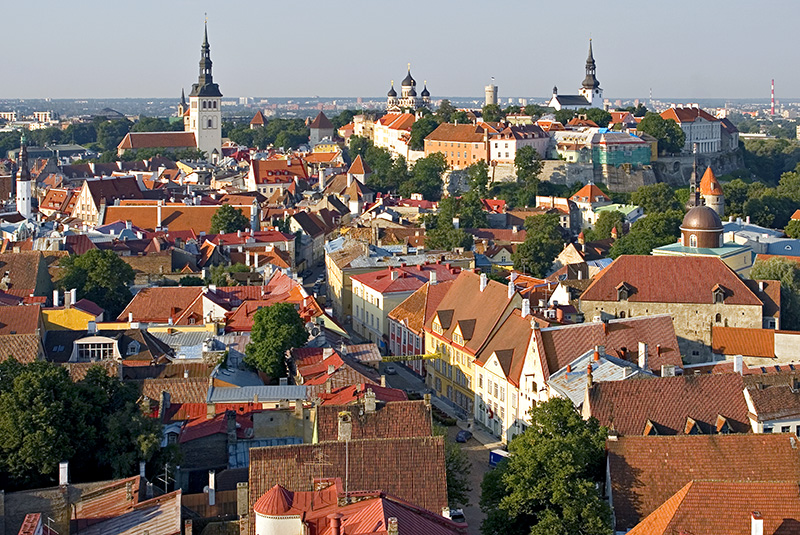 Tallinn Old Town is one of the most well preserved medieval town centers in Europe. Walking around this Baltic gem, which is essentially a walled fortress, it feels like I've been transported back in time. I can envision horse-drawn carriages, carts and merchants displaying their wares along the cobbled streets. I was particularly drawn to this alleyway which leads to Aida Street (the backstage of a Theatre), where they hold open air plays during the warmer months. It reminded me of a scene in the iconic David Bowie film, Labyrinth. I was half expecting goblins and creatures jumping out of the wall and taking me through a concealed door to meet the Goblin King.
In place of goblins are actually souvenir shops, craft shops, and cafes aplenty around the Old Town. The wonderfully preserved architecture found on majas (houses) is extremely detailed as well, and you will pass many majas as you walk around the Old Town. Make sure you stop and look closely enough as some of the buildings still retain the levers and pulleys used in the past to hoist bulky and heavy items up to the upper levels, or transport them down. Most majas are painted in lively colors, giving a bright and cheerful feel to the area.
There are plenty to keep you occupied around this charming Old Town, If you like to people watch, there are many cafes offering a variety of cuisines to suit different palates around Freedom Square with alfresco seating.
If you are looking to rest your feet and have some refreshments, do drop by the oldest café in Tallinn, Café Maiasmokk, which has been in the same location since 1864. The quaint eatery also has a Marzipan museum located within its premises.
Speaking of museums, try to find the Fat Margaret as you walk around the Old Town. Located at the northern tip, this beautifully preserved Tower gate houses the Estonian Maritime Museum and is a real eye opener.
There are many embassies around the Old Town. One of my favorite buildings is the Irish Embassy, a pretty and charming stand-alone building by itself. See if you can spot your country's embassy when you are walking around this place!
Another favorite is the Parliament building. Parliament buildings are usually grand and austere, but the Estonian one is all decked out in pink and hard to miss! It's amazing how they melded in such a modern building with the turrets of the old.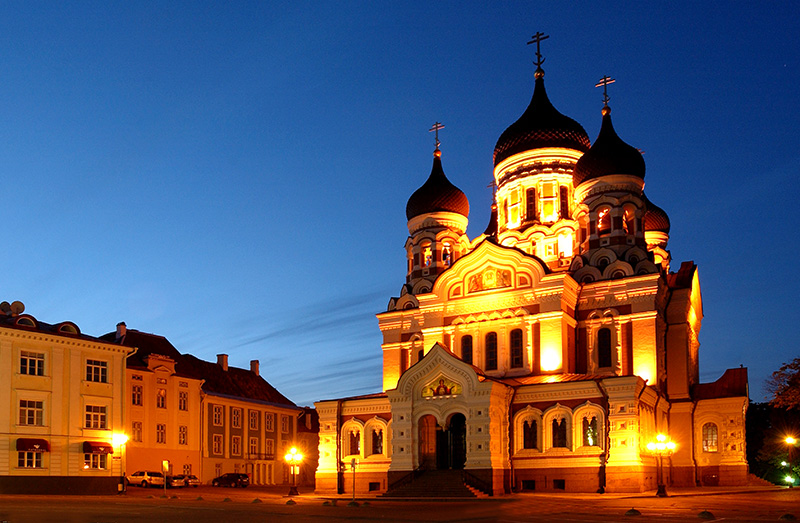 Just nearby is the Alexander Nevsky Cathedral, an orthodox cathedral, the largest and grandest orthodox cupola cathedral, and a spectacular piece of architecture. It sits atop Toompea Hill, at the edge of the Old Town. If time allows, don't just admire it from the outside, go in and soak in the serene.
At in the centre of the Old Town is Viru Square, enclosed behind the Viru Gates.
Built in the 14th century, the Gates was part of the fortification of. Although the original eight gates are not exactly all still standing due to widening of the roads, what remained is still impeccably maintained. Lillepoods (flower shops) flank the gates and shops lined the Viru town square. If you have an opportunity, take a leisurely evening stroll to see the Towers light up, and it makes a pretty photogenic background for your Instagram pictures.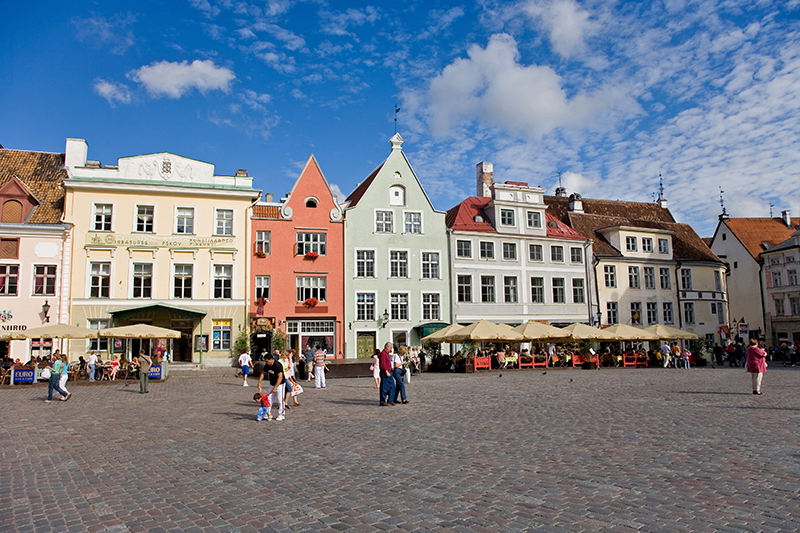 As you wander around Tallinn, you will chance upon many Lillepoods (florists) dotted around. The pretty flowers on display definitely drew me in and I was curious why there was almost one at every corner. I found out that Estonians tend to give flowers at any/every occasion. If you do have plans to meet up with Estonian friends or hosts, do bring some flowers (in odd numbers, even are for funerals) or a box of chocolates as a gift!
Rotermann Quarter
Right in the heart of Tallinn lies Rotermann Quarter, the shiny and modern part of town that creates a stark contrast to the old town's medieval fortress and port. Old industrial buildings have been given a new lease of life, housing restaurants, bars and shops. I had the pleasure of marveling at the contemporary structures, walking past many office buildings and upcoming spiffy looking residences. This trendy area makes an enjoyable walk, and you can stop to have a meal or just to experience how new, modern architecture melds with structures that have withstood the ravages of time.
Kadriorg Park
Kadriorg Park was commissioned by Tsar Peter the Great as a declaration of love for his wife, Catherine I. The 18th-century park features fountains and streams, and there are many beautiful, well-preserved wooden houses dotting the surrounding area.
From what I understand, after Peter the Great conquered the Baltics in the 1700s, he decided to build a summer residence and commissioned an estate with a public park on this spot. The area was named Ekaterinenthal (Catherine's Valley, or Kadriorg in Estonian) after his wife, Catherine I.
Within the park, there lies a Festival Grounds, where the Singing Revolution took place; and is now named the Tallinn Song Festival Grounds. The Festival Ground has played host to many musical acts, wit notable performers such as Madonna, Elton John, Red Hot Chili Peppers and even David Guetta.
I would have loved to muck around at one of the playgrounds that we passed by and re-experience the childish squeals of joy on the swings. Crowds tend to gather here, especially families, to take strolls or walk their dogs around this huge 70-hectare park. I would think that if you visit the park during the warmer months, the greenery and blooms would provide a spectacular view as you amble your way leisurely through the People's Park.
KUMU Museum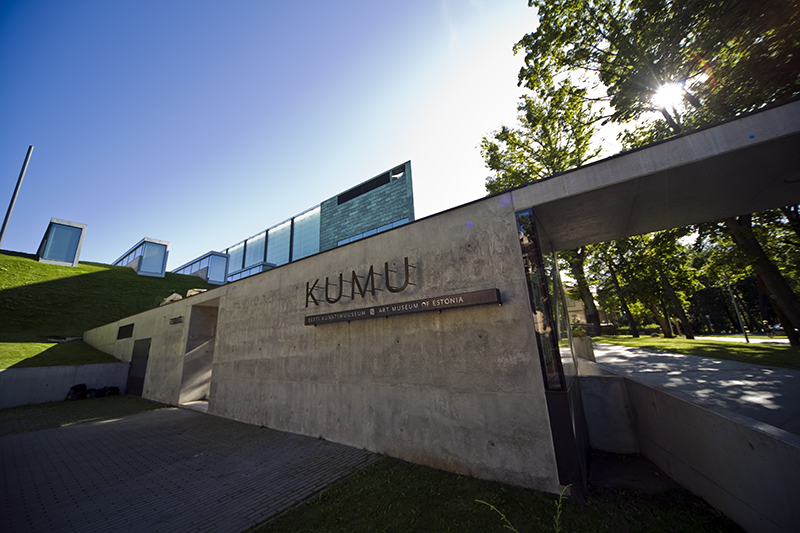 Schedule KUMU Museum into your itinerary on the same day as Kadriorg Park, they are practically neighbors. KUMU is the headquarters of the Art Museum of Estonia, showcasing Estonian art dating back to the 18th century. The exhibits also encompass pre-World War II art and during the Soviet Occupation; not forgetting international historical art and modern art.
The building in itself is a piece of beautiful modern architecture. The structure is built in a circular shape and as you walk into the lobby, the airiness and unique structure makes you anticipate the treasured exhibits that await your discovery.
Lennusadam Seaplane Harbour & Kalamaja
Estonia is a maritime nation, and to learn more about the country's history, you'll have to visit the relatively new Lennusadam Seaplane Harbour (part of the Estonian Maritime Museum). The museum is housed in a hangar originally constructed for seaplanes that used to be a naval fortress along the coast of Kalamaja.
The beautifully designed Seaplane Harbour feels like an underwater cave when you first walk in. The main highlight is the Lembit, a 1936 submarine that played a part in the country's maritime history. You can venture into the Lembit and imagine what life would have been like for the crew..
One of my favorite exhibits was the wreck of the 16th century wooden ship Maasilinn, which sailed between Saaremaa and mainland Estonia. Here, you will also view various Olympic sailing vessels, ice-sailing vessels and maritime artillery weapons.
There are more vessels docked outside the hangar, which includes the icebreaker vessel, Suur Tõll. It was well worth spending a couple of hours at this extraordinarily designed maritime museum.
Kalamaja
If you are planning to walk from the Old Town to Seaplane Harbour, you will probably have to walk through Kalamaja to get there. Kalamaja, one of the oldest suburbs in Tallinn, means Fish House in English. This area served as the main fishing habor and many fishermen and fishmongers used to reside here.
The impressively well-preserved wooden houses are a welcome sight as you stroll through the vicinity. Most of the quaint houses are painted in a variety of colors, which makes the walk a lot more enjoyable. Soak up the bohemian, artsy atmosphere of this quiet neighborhood, popular with students and artsy folks with its plentiful cool cafes, bars and local boutiques.
Telliskivi Loomelinnak
Telliskivi Loomelinnak, which means Creative City, is located at a former industrial complex right next to the Balti Railway Station. The old factory buildings have been creatively converted into a fascinating art, culture, food and also design area for artists, hipsters and the masses.
There is a myriad of unique shops offering design, interior design, and natural products situated in the largest Creative City in Estonia. There are live concerts, cultural events and flea markets held here at Telliskivi.
The main draw for me was the numerous eateries that can be found here. This area gives a completely different vibe compared to the Old Town. Sitting in a converted factory, imbibing an Estonian craft beer which was bursting with flavour, consuming hipster-ish gastronomic creations, taking in the trendy, cool vibes of the surroundings; that was a very memorable experience for me.
Tallinn was not what I imagined it to be- a little conservative and not too modern, but what I encountered was entirely opposite. Suffice to say, I left my soul in this amazingly eclectic city.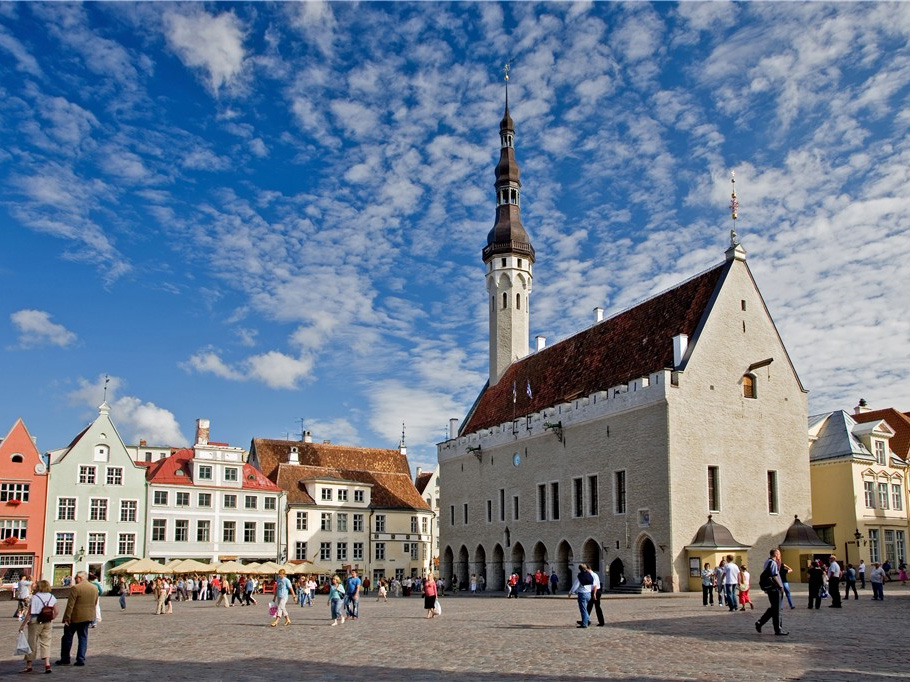 Tags: Baltics, Estonia, Tallinn
| | | | | |
| --- | --- | --- | --- | --- |
| Del.icio.us | Facebook | TweetThis | Digg | StumbleUpon |
Comments: 0 (Zero), Be the first to leave a reply!
You might be interested in this:
Snapshot: The East Side Gallery
Take a trip to the magical Quinta da Regaleira
5 things about visiting the Eiffel Tower
Hotel Zephyr at Fisherman's Wharf
Snapshot: The top of the World at Preikestolen
---
Copyright © The Gallivant Post [Tallinn : A sojourn to a Medieval Gem in the Baltics], All Right Reserved. 2017.