The pre-Incan Uros live on a series of floating islands on Lake Titicaca in Peru. The lake is located on the border of Peru and neighboring Bolivia. At over 12,000 feet, Titicaca is one of the highest navigable lakes in the world. The lake is a popular tourist destination, but only a few of the floating islands accept visitors.
Follow this photographic journey about the Uros of Titicaca: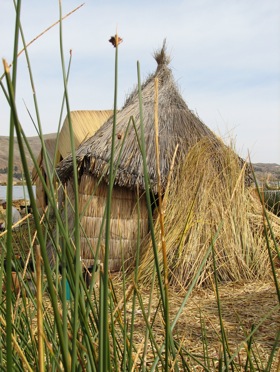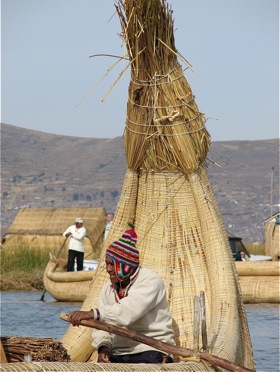 Uros Man + Floating Islands of Lake Titicaca © Gennaro Salamone
The floating islands are created from the totora reeds that grow naturally in the lake. These reeds are also used for meals, medicine, and for build boats. The boats were traditionally used for transportation, fishing trips, and defense. Carachi and catfish are two of the fish that have been caught for generations. Today, boats are often used for profit by locals who take travelers for a short journeys.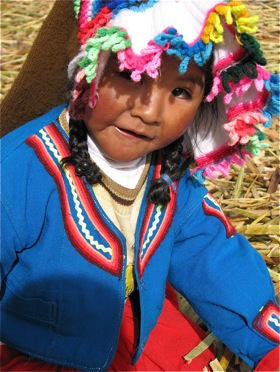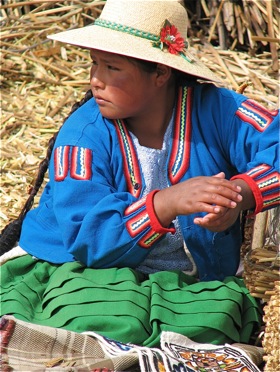 Uros Girls © Gennaro Salamone
The islands are filled with Uros children who are either wandering around or selling their family's wares. The younger girl (left) was fascinated with a cat that was strolling across the reed floor of their island. You'll find that all of the women are dressed in traditional clothing whereas a few of the men wear Western hats or pants. It's also true that Uros women make most of the contact with tourists including providing information, selling goods, and setting up arrangements for overnight stays.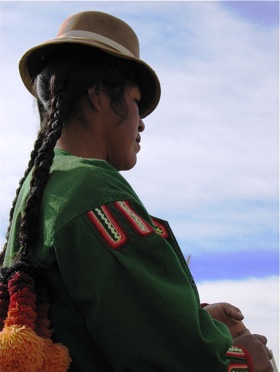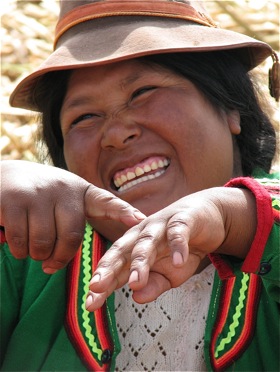 Uros Women © Gennaro Salamone
Only a few hundred Uros remain on the islands. Thousands of others have moved to the mainland. The Uros who remain on the island rely on a combination of traditional living and modern amenities. They have some electricity which powers their own radio station and a few hours of television per day. That being said, living on the island isn't an easy life. Maintaining the totora reeds takes a lot of labor. The same is true of gathering food, educating children, and dealing with the encroachment of outsiders.
View another featuring journey Cusco, Peru photos.
___________________________________________________________________________________


Gennaro Salamone is the founder and editor of Enduring Wanderlust. Feel free to contact him with questions, comments, or inquiries with reference to contributing an article or photograph for publication.
Receive our free content by e-mail directly to your inbox or through an RSS reader.
The post The Uros of Lake Titicaca first appeared on Enduring Wanderlust.