Samsung has been working on its 'foldable smartphone' for years now and has been delaying the project to achieve perfection before actually releasing it to the public. The first Foldable phone could be showcased officially at CES 2018 in January. Although these aren't renders supplied by Samsung itself, these are an accurate depiction of Samsung's foldable smartphone based on the patents filed and acquired over the years. Dutch website NieuweMobiel joined hands with Jonas Daehnert to produce such detailed renders.
About the nomenclature, Samsung has quoted its foldable smartphone as Galaxy X recently, however, the foldable phone has also been referred to as the Galaxy F several times. While the letter 'X' has a huge following since it is one of the most preferred letters in branding, see iPhone X for instance, but Galaxy 'F' is equally intriguing as it stands for 'foldable' or 'folds' and that's what the phone is about.
The Dutch website drew several renders of upcoming foldable smartphone from Samsung based on the patents the Korean giant has applied for in years of its research and development. The images show Samsung foldable phone in its unfolded position, folded, and even at a 90-degree angle. The first thing to notice is that the phone cannot be folded completely and it will have reminiscent when folded. There could be a number of reasons why it isn't folding completely such as it could damage the screen if it folds itself sharply. According to the renders, the area which remains unfolded will still be light up and will act as a ticker to show notifications or provide display control buttons, etc.
Moving further, NieuweMobiel has positioned the fingerprint scanner at the back but Samsung could rearrange the fingerprint scanner under the screen as per its patented in-display scanner with ultrasonic technology. Moreover, the smartphone could have a quadruple camera setup i.e. dual-camera setup at the front and dual camera at the back with at least one as a dual-aperture sensor as popularized in Galaxy S9, S9+, and Note 9.
It is highly susceptible that Samsung's foldable phone could have a notch in order to house the front cameras and other sensors as placing these elements at the edge of a foldable smartphone may not be ideal. Galaxy X/F will sport an aspect ratio of 21:9 with a screen resolution of 1,440 by 3,360 pixels which means, the display must be at least 7.3" in size to hosts the same pixel density as per its resolution.
About the pricing, Samsung Galaxy X/F will not be for everyone citing its price tag which could be upwards of $1,500 or even $2,000 according to previous reports. To put things into perspective, the costliest Galaxy Note 9 has a price tag of €1,249 and since Samsung is working on a breakthrough with the foldable display, it would fetch extraordinarily more.
On the contrary, Huawei, a Chinese smartphone manufacturer has stated to release the first foldable phone of the world at the end of 2018 that is ahead of Samsung's January launch. Huawei is well-known for its hyper-accelerated development cycle that it has followed a number of times such as for instance, it released a smartphone with sapphire display before Apple who originally thought of releasing its iPhone with a sapphire display. Later, Apple ditched the plan giving Huawei a win in this case.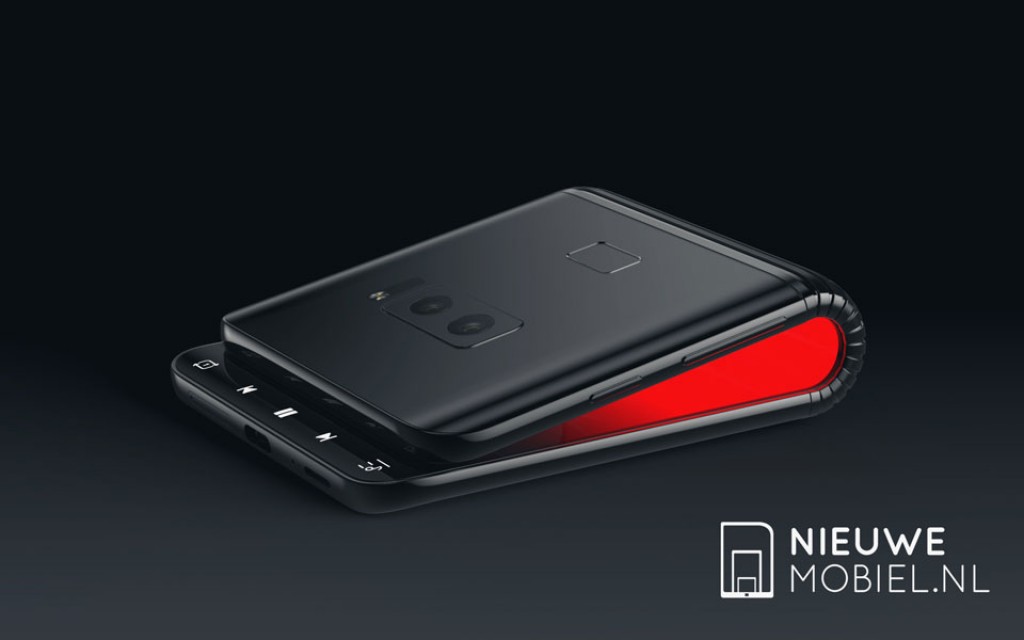 The post New Renders of Upcoming Samsung Foldable Smartphone Surface on Dutch Website appeared first on TrueTech.