Wireless charging has been available for around five years now and we still haven't experienced furtherance in this tech until now. It seems like Apple is going to make Wireless Charging a one step ahead. Apple has patented a concept of "Inductive charging between electronic devices" on Thursday, July 26.
According to the patent, the brand is working on a new type of wireless charging wherein two devices, a smartphone and a tablet, both can charge their batteries from one another's existing power backup using a new concept for wireless charging. For instance, an iPhone can use this technique to charge placed on iPad where the former draws power from the latter wirelessly.
Apple to use Inductive coils to charge devices wirelessly
This is a great application wherein a user can wirelessly charge his device using Inductive Coils from other devices. This eliminates the need to plug in the device with a charger since the user can simply draw in power from an existing (Apple) device. The concept works with the help of inductive coils which is the center of wireless charging. Inductive coils are already used in wireless charging systems where the charger wirelessly transmit power to a receiving device. Apple further proposes to extend the functionality of these inductive coils by using it to transmit as well as to receive power between two or more devices.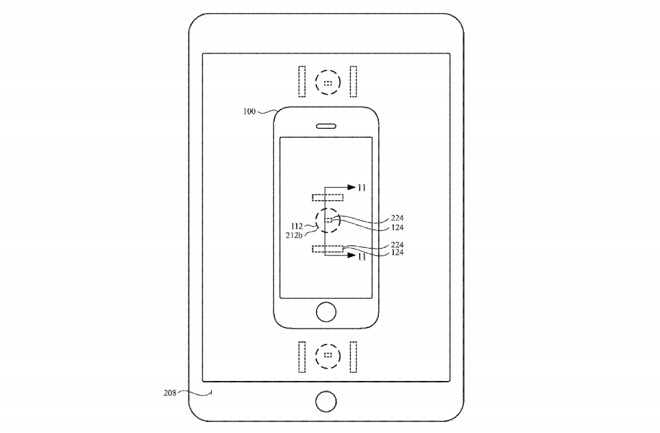 The drawings attached with the FCC patent portrays how the concept will work if rolled out. You can place your iPhone on top of an iPad assuming that you need to charge your iPhone. Now, the rear inductive coil mounted on iPhone will interact with the inductive coil mounted on the front center of an iPad display thus allowing iPad to transmit power while allowing the iPhone to receive the charge.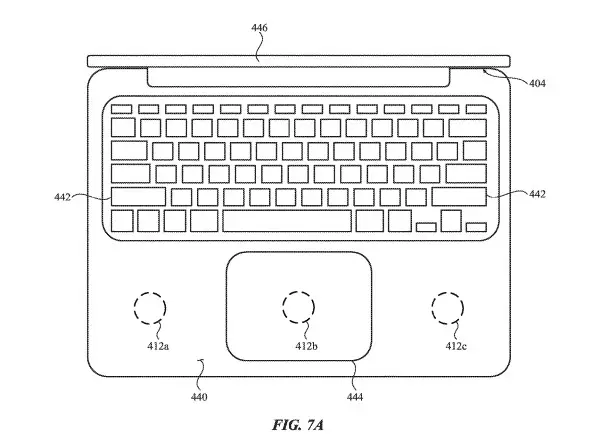 Other associated drawings attached with the patent portray the different locations on a MacBook where the inductive coils can be positioned. This will allow a number of smaller devices to charge simultaneously without the need to use different chargers for each of the devices. Apple has already rolled out Wireless Charging Capabilities in its Apple Watch, iPhone 8 and iPhone X devices while the other devices showcased in the patent, MacBook and the iPad do not have wireless charging capabilities as of now.
In case if Apple decides to roll out such a feature, it will have to use either multiple coils at once or it will have to introduce a coil that switches between transmitting and receiving states of the coils. As of now, all the devices that use Apple's wireless charging capabilities have only receiving capabilities but not transmitting except the wireless charger.
Apple filed the patent for "Inductive charging between electronic devices" on March 19 which was a continuation of the patent from June 2015. Although this new concept has been patented, it doesn't mean that Apple will actually roll out this feature as there is no guarantee on it. We will have to wait for any further intimation regarding this epic wireless charging feature it ever Apple gives it a green signal to roll out.
Don't miss any updates, Follow TrueTech on Facebook, Youtube, and Twitter
Source | Via
The post Apple patents a technology to charge your iPhone devices wirelessly from MacBook appeared first on TrueTech.