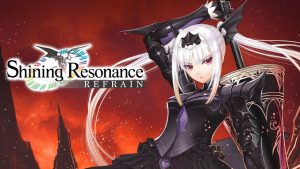 Perkenalkan karakter-karakter…
SEGA telah mengumumkan bahwa Shining Resonance Refrain akan segera dirilis pada tanggal 10 Juli mendatang. Untuk merayakan pengumuman tersebut SEGA juga telah merilis sebuah trailer baru yang memperkenalkan hero dalam game tersebut.
Di dalam press release yang dikeluarkan oleh SEGA dijelaskan masing-masing karakter yang ada di dalam game Shining Resonance Refrain tersebut. Pertama adalah Kirika Towa Alma, the Diva of Nature. Karakter yang satu ini memiliki senjata panah yang bisa membunuh musuhnya dari jarak jauh dan punya kemampuan menyembuhkan.
Continue reading Trailer Baru Shining Resonance Refrain Perkenalkan Karakternya at Gamebrott.com.