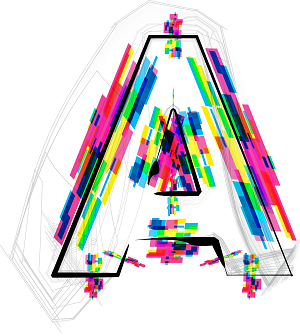 Given the advantages offered in expanded infrastructure, increased computing power and data storage capacity, flexibility, time-saving, and decreased management and maintenance overheads, it's easy to understand why growing numbers of enterprises are committing their resources to some form of Cloud-based service or platform.
Mention the words "cloud platform" in a commercial context, and two names generally come to mind in the current market: Microsoft Azure and Amazon Web Services (AWS). But which is right, for your business?
As with all commodities, one size doesn't fit all – and the two market leaders possess characteristics which may make them more suitable for certain applications or business contexts. In order to clarify these conditions and make it easier to choose, we'll be taking a comparative look at these cloud service giants in this article.
Commercial Origins
Launched in 2006, Amazon Web Services or AWS is a grouping of cloud services ranging from data storage and content delivery, to application services and analytics, which currently stands at around 100 unique service offerings. It currently holds a substantial commercial lead over its Microsoft counterpart. A Synergy Research report from February 2017 gave AWS a market share of 40%, with the combined forces of Microsoft, Google and IBM, at 23%.
First announced in 2008 but not actually delivered until 2010, Microsoft Azure began with an extensive beta period, before going out on general release. While this gave AWS something of a head-start, in terms of its availability to the public, Azure's beta phase signed up a number of high-profile testers, including the likes of Boeing, Pixar, and NBC. The Azure platform currently boasts around 50 unique service offerings.
Core Features
In terms of the core set of cloud features which business subscribers have come to expect, there's little difference in what the two market leaders are offering.
At its core, Amazon Web Services includes Compute, Storage and Content Delivery, Databases, and Networking – all of which may be administered from Amazon's comprehensive management console.
Microsoft Azure offers these same core features under the labels Build Infrastructure, Develop Modern Applications, Gain Insights from Data, and Manage Identity and Access.
Both platforms offer analytics capabilities and options for real-time processing of data streams. Big data analysis is facilitated through support for Hadoop clusters, implemented on AWS by Elastic Map Reduce, and on Azure via HDInsight.
Hybrid Cloud Implementation
Concerns over security, intellectual property, and data governance have traditionally deterred enterprise users from committing their resources to a public cloud. Many organizations – especially those in the financial services and health-care sectors – prefer to keep sensitive information within their own data centers, using public cloud deployments for other, less mission-critical purposes. Strict regulatory regimes in some industries (again, health-care and finance feature prominently) also make demands on how and where enterprise data is stored and handled.
For these and other reasons, many enterprises still favor a hybrid cloud solution, with some information held on premises, and the entrusting of some resources or access to services on the public cloud.
Azure caters to this approach, with an option for companies to use on-premises servers and extend them to the cloud. Certain parts of specific applications may also be held on-site, while interfacing with other parts of the application which have migrated to the cloud via the Azure Stack. Compute resources can be configured to tap cloud-based resources, when required. Service offerings like Azure Stack, Hybrid SQL Server, and Azure StorSimple assist in maintaining and managing hybrid clouds.
It's in this area that Microsoft currently has the advantage, as AWS doesn't cater specifically for the hybrid cloud option. Amazon has been making noises about how this may alter in the future, but the most they have at present are a handful of solutions such as Storage Gateway, Direct Connect, and DynamoDB Local.
Catering For Government Institutions
Cloud deployments are no longer restricted to commercial enterprises and institutions in the private sector. Government departments and agencies are also increasingly relying on cloud-based infrastructure and services – and having to cope with the security and regulatory compliance issues which arise, as a result.
Both AWS and Azure feature a special section for government subscribers

, who are able to use an isolated area of the cloud, so that their workloads don't share the same computing, networking, and other resources as ordinary business users.
Amazon calls its service GovCloud, while Azure Government is the Microsoft equivalent.
For The Developer
Cloud – and particularly hybrid cloud – resources are popular with software developers, as they can simplify the deployment of an application, and reduce the burden of managing multiple servers or replicating infrastructure. Platform as a Service (PaaS) features like SQL databases, NoSQL, caching, and queuing can also be made readily available through cloud delivery.
Azure offers multiple options for developers

, including App Services, Cloud Services, Container Service, Service Fabric, Functions, Batch, and WebJobs.
Similar tools are on offer from AWS, with the likes of its Container Service, Elastic Beanstalk, Lambda, and Batch – though its offerings on the app hosting side are rather limited.
"Cutting Edge" Technologies
Both vendors have features and service offerings aimed at catering for emerging or "cutting edge" technologies such as the Internet of Things (IoT). AWS Lambda and Azure's Functions modules deal with server-less computing, for example. And there's support for containers via Docker services.
In April 2015, AWS launched the Amazon Machine Learning service to assist developers in creating machine learning models. This was followed by three new machine learning services in 2016: One for image recognition (AWS Rekognition), another for text-to-speech deep learning models (Polly), and the engine which powers Amazon's Alexa (Lex).
Meanwhile, Microsoft's Azure Machine Learning Studio allows specialist developers to write, test and deploy algorithms. It also serves as a marketplace for off-the-shelf APIs (Application Programming Interfaces).
Licensing
Logically enough, Microsoft has tailored its cloud offering toward the company's largest revenue earning base – corporate consumers who purchase Office, Exchange and Windows Server products. Azure is designed to integrate with Microsoft's proprietary systems, and the Microsoft Active Directory. Organizations that use a combination of Microsoft and non-Microsoft products may find AWS a more suitable option – despite Azure's support for a number of Linux variants including Oracle and SUSE.
Notably, Azure has no support for the commercially popular Red Hat Enterprise Linux (RHEL) – a distribution for which AWS provides full support. AWS offers several Linux integrations for open source apps, and is currently the platform of choice for open source developers.
Pricing
A comparison of the two services in terms of pricing isn't really practical, as both companies offer competitive base level pricing, and are inclined to adjust their price levels dynamically (i.e. lower their costs) when a competitor releases a new product.
Suffice it to say that with both Azure and AWS, you're likely to find something in a price range that won't break your budget.
Target Markets & Usage
Patronage by a high-profile user base

enables cloud providers to reassure more cautious prospective customers that others in their industry or field are entrusting their resources to a public cloud – and both Amazon and Microsoft have a roster of big names to boast of.
Besides the US Central Intelligence Agency (CIA), which made a one-off deal in 2013 for building its private cloud, AWS includes Netflix, Dow Jones, AstraZeneca, NewsCorp, AirBnB, Pfizer, and Lonely Planet among its power users.
Azure has a smaller A-List, counting the likes of Pearson, Ford, NBC News and Easyjet among its customers. Microsoft has made Software as a Service (SaaS) its main marketing focus, targeting businesses rather than specific industries or market segments.
Final Thoughts
In general terms, it may be said that AWS offers the greatest number of cloud services, which it aims at pitching to the most customers, at the lowest prices. However, the very scale of Amazon's operation can make choosing and navigating the plethora of services on offer something of a chore.
There's greater simplicity in the choice of Azure services, and Microsoft's cloud offerings are better tailored for enterprise users who have a history of Windows and related products. Azure also offers superior options for hybrid cloud deployment.
Ultimately though, your choice of cloud vendor will be determined by the specific needs and circumstances of your organization.