With dozens of Payment options available for custom e-commerce websites, it is necessary to choose some above others. The ones you decide to use on your own site will invariably be different from those chosen by other e-commerce businesses, simply because your needs, customers, and set up are different. However, regardless of which choices you make, there are a few features you must always make sure your payments options include. Following are five of these must-have elements of e-commerce payment options.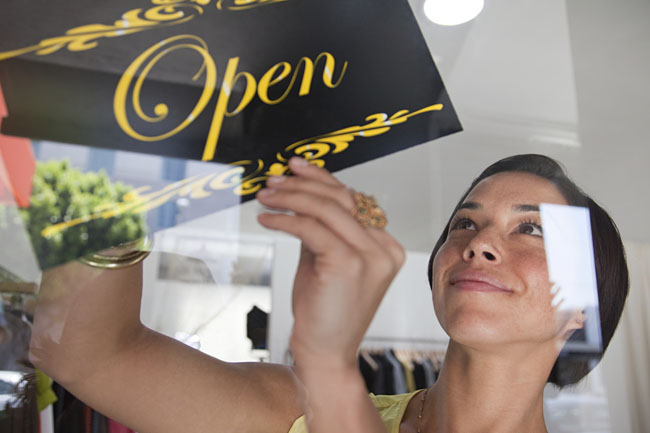 Payment Integration Capability
Perhaps the most important element of any e-commerce payment option you choose is its ability to integrate with your chosen e-commerce platform. Not every payment option will be easily incorporated into your website. For example, with platforms like Magento, you might need to use plug ins or extensions to make the payment options work. If your payment choice does not come with the right plug ins or extensions, you will find it more difficulty to get that option to work on your platform.
Of course, you can usually figure out a way to get any payment option to work on any platform. However, the solution might be complicated to figure out, cost you more money (in fees paid to your web development company) and, in the end, not work as smoothly as you would like. Try instead to select payment options that already come with the plugs ins and extensions necessary to integrate with your e-commerce platform or that are otherwise compatible with your website. Your web development company should be able to assist you in determining which options will most easily integrate into the platform you choose for your custom e-commerce website.
Popular services like Authorize.net and PayPal are often already included with built-in features of shopping carts, making integration easier and less costly on the web development side. However, there are many other options that may be possible to integrate.
Strong Reputation
Customers, understandably, want to use payment options that they have heard of before and trust. On your end, reliability is also key. If you choose the wrong payment options, you might end up paying extra fees or facing other issues that make it more difficult to work with the payment company. In order to both provide your customers with options they trust and enjoy a satisfactory relationship with any third party payment companies you use, you need to select options that come with a strong reputation. By selecting a variety of trustworthy options, you set yourself up for a successful payment system and you make your customers feel more comfortable purchasing from you.
Because of their long reign in the industry, companies like PayPal and Authorize.net are often considered trustworthy options. Merchants may also find comfort in trusting their current banking partner, which likely has commerce integration solutions to offer.
Other providers like Stripe.com are quickly gaining attention for their easy integration solutions and attractive rates.
And some brands, like Braintree Payment Solutions, have been backed by PayPal or other large providers to strengthen their reputation and support.
Affordability
Another must-have element of any e-commerce payment option you choose is affordability. What you consider affordable will almost certainly be different from what other businesses consider affordable, so there is no set rule concerning what fees to accept and which to reject. However, the key is to select options that allow you to make an acceptable profit off of your transactions.
In order to select options that are affordable for your business, you should first make sure you understand all of the fees that come with the options you are considering. For example, some have set fees, others charge a percentage of the transaction, and some combine types of fees. You may also encounter fees for other types of activities, such as returns, or you may need to pay monthly fees. These fees can also vary widely in their amounts. Before choosing any payment option, examine the fee schedules carefully to determine how much each transaction will cost and whether or not you are willing to accept that expense.
In some cases, different business types and different transaction volumes will affect the rates you are quoted for merchant services.
Website Security
Payment through a custom e-commerce website requires your customers to give you highly sensitive personal information such as their credit or debit card numbers. Because of the potential consequences if this information is stolen, you must ensure that any payment options you choose come with strong security features.
In particular, make sure that the payment options you select come with standard security verifications. The most common and trusted security verification is the Payment Card Industry Data Security Standard (PCI DSS). The PCI DSS sets certain standards that make it a trusted form of verification of a payment gateway's safety and reliability.
By selecting gateways that come with this verification (and by meeting the PCI DSS standards yourself if you are not using a third-party payment gateway), you reassure customers that their information is safe with you.
In addition, you should make sure that the payment options you choose use encryption and have a strong reputation for security and safety. By selecting secure options for e-commerce payments, you can avoid the headaches (and lost sales) that come with security breaches and stolen information.
Variety in Payment Options
Because there are so many payment options available for custom e-commerce websites, your customers are likely going to use a variety of payment options. While some might prefer PayPal, for instance, others might want to use Google Wallet or Stripe. Customers often cannot or will not choose a different payment option if their first choice is rejected. If you do not accept the payment option they prefer, you are likely to lose the sale.
As a result, you need to include variety in your choice of payment options. This means selecting multiple options. For example, you might want to choose a couple of options that allow people to pay with credit or debit cards, an option that allows them to pay with check, and an alternative option, such as Google Wallet. If you can offer your customers a number of ways to pay, they can find the choice that works best for them, and you are more likely to close the sale.
Creating an effective custom e-commerce website must include effective payment options. The choices you make will either encourage or discourage would-be customers from completing their purchases. In order to ensure the most effective options for your customers, there are a few elements that all of your choices should include. These are integration capability, a strong reputation, affordability, security, and variety. If you need help navigating your choices, feel free to consult your web development company in order to ensure you get the best payment options possible for your particular website.
The post 5 Must-Have Elements of E-Commerce Payment Options appeared first on Web Marketing & Web Development Company Blog - WEBii.