Iron Maiden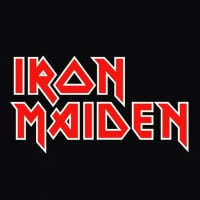 Iron Maiden are an English heavy metal band formed in Leyton, East London, in 1975 by bassist and primary songwriter Steve Harris. The most critically acclaimed period for the band was from 1983-1989. With vocalist Bruce Dickinson, bassist Steve Harris, lead guitarist Dave Murray, rhythm guitarist Adrian ...read more.
Well, before voting for Metallica blindly.. You might want to listen to maiden... Just once...
1) Something Heavy? 2 minutes to midnight, Montsegur, Where Eagles Dare...
2)Awesome riffs? Rainmaker, Afraid to Shoot Strangers, Dance Of Death
3)Superb Solos? The Trooper( YES, AGAIN), Stranger in a Strange Land
4)Excellent Intros? No More Lies, Fear Of The Dark...
5)Best Vocals? Flight Of Icarus, Run to the Hills...
6)Epicness and awesome lyrics? Hallowed Be Thy Name, Rime Of the Ancient Mariner
7) Real Heavy Metal? Any thing by IRON MAIDEN!
UP THE IRONS! From India
M+766
Iron Maiden is heavy metal at it's best...
They have better live shows, better songs.
They have the best bassist. They have a great singer, great drummer and great guitarists...
Their songs have amazing solos, intros, riffs, vocals, drums, bass, lyrics that have deep meaning, etc.
And the best of all - they have been consistent for 30 years... And are still kicking ass.
Up the Irons! From India.
M+351
Iron Maiden rule...
They have been consistent over the years... And they will go on forever...
I bow to Maiden... They influenced many a band... Up the Irons!
M+237
I'm going to see them live
Up irons!
Mnew
2
Metallica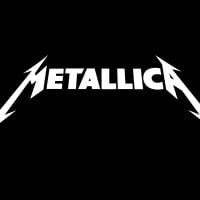 Metallica is an American Thrash Metal band formed in 1981 . The original lineup was James Hetfield (Vocalist and Rhythm guitarist), Dave Mustaine (Lead Guitar), Lars Ulrich (Drums), Ron McGovney (Bassist). The group came into mainstream from their Self-Titled album and the hit single "Enter Sandman". ...read more.
One cannot resist such titillating lyrics as they lithe and throb from mastered instruments of pleasure as they seductively taunt and slowly tease all our most forbidden places with rhythms... Base lines... Solos... Versus... Unlike any prior... Like the naughty little girl... Lured so skillfully and willfully her most delicious desires... As each song, lip and breath... Move slowly working and working every sense of our being to a ones ultimate metal deliverance. Perhaps matched only by my pure carnal lust for all things naughty... Metallica is just that good.
M+156
No other bands can provide the energy that Metallica demonstrates. They have even perfected the heavy metal ballad through the years, which no other band has pulled off!
M+130
Metallica pretty much defines heavy metal for me. Metallica was the reason I started playing guitar. They are the reason I want to get a degree in music. Avenged Sevenfold are my next favorite but aren't as good as some other people Iron Maiden. I like where a7x is on this list. Four might be a little too high but top ten is good. But seriously though, Johnny Christ isn't nearly the best bassist ever. He just picks the guitar part on a bass. He is pretty much playing guitar on the bass. He is ridiculously overrated.
M+92
I love Metallica but they aren't really heavy, more thrash. They are one of the best thrash bands of all time though.
M
Best when sucumbing to the darkness
Mnew
3
Black Sabbath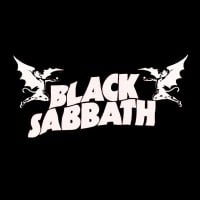 Black Sabbath were a Heavy Metal band formed in Birmingham, England in 1968 by guitarist and songwriter Tony Iommi, Singer Ozzy Osbourne, Bassist and Main Lyricist Geezer Butler and Drummer Bill Ward. The band got into mainstream after improving after their debut album got negative feedback. In 1978, ...read more.
Black Sabbath behind slipknot. Who came up with this list?
M+131
Geezer Butler, the Godfather of Heavy Metal. He wrote the first heavy lyrics, he is the best
M+100
People! These dudes literally defined the genre 'Heavy Metal'. They started the whole business and are the best, most hardcore heavy metal band that has come out. They live, breathe and sleep heavy metal. These dudes are the true gods. Tony Iommi- that dude kicks ass hard and Mr. Ozzy with his awesome vocals scares the pants of everybody else on this list. They rule. Period
M+30
The best band of all time.
Leave Led Zeppelin for dead
Mnew
4
Judas Priest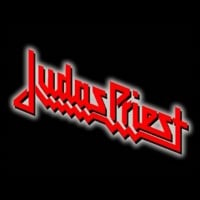 Judas Priest are a British heavy metal band formed in Birmingham, England, in 1969. The band has sold over 45 million albums to date. They received a lot of popularity due to their big hits Breaking The Law, You've Got Another Thing Comin', and Living after Midnight which were played on the radio a ...read more.
Judas is the definition of heavy metal, when the NWOBHM started around the '70s they brought the unique sound of the heavy metal, fast and heavy riffs, with the double bass gunfight of the painkiller album, down to the earth basslines ready to kick you of the chair and Halford, that's right Rob 'METAL GOD' Halford, one of the greatest(i assume people still have taste) singer in the whole world, awesome vibrato and high pitched banshee screams that I didn't hear even in horror movies, and the deep epic and technically perfect sound and co-ambition of the band that makes a perfect ambient with the two guitars K. K and Tipton (as said before the first band to include 2 guitarist) so this is not about respect for the oldies this is about knowing facts and having a bit of musical taste to make a difference between HEAVY METAL like judas priest and almost metal like avenged sevencrap or the poor bastards from Metallica whom have gotten over the age, in their 40s and can't pull a quick song ...more
M+51
wtf! judas priest is what straight up heavy metal is all about... I can't believe this, vox, guitars, drums everything about them is plain EPIC! jus listen to their unique sound... THAT IS METAL...!
should have been in top 5 at least... -
riasathrazin
M+37
It's so sad that about 60% of kids at my school don't know a thing about heavy metal, let alone the often overlooked metal gods, Judas Priest. All great musicians, and contributed a lot to rock and metal music.
M+34
I feel you, my friends look at my Megadeth sweatshirt and say "they spelled it wrong"
M+18
No questions asked. -
HeavyMetalHero
Mnew
5
Megadeth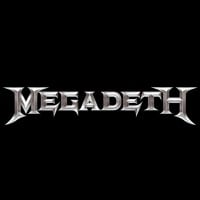 Megadeth is an American thrash metal band from Los Angeles, California. The group was formed in 1983 by guitarist Dave Mustaine and bassist David Ellefson, shortly after Mustaine's dismissal from Metallica. They have released 15 studio albums, and their biggest hits are Symphony of Destruction, Holy ...read more.
Genius band! They are gods of Thrash and Speed metal. Dave Mustaine is great composer and great guitarist. Also Nick Menza, David Efelson, Marty Friedman, Chris Poland, Gar Samuelson and Chris Broderick are also great musicians.
Megadeth's albums:
"Rust In Peace"
"Peace Sells... But Who's Buying"
"Countdown To Extinction"
"Youthanasia"
"Killing Is My Business... And My Business Is Good"
"The System Has Failed"
"Th1rt3en"
Are almost a definition of Speed metal and Thrash Metal genres.
Mustaine is also a god of Guitar riffs and solos. Before voting on someone else listen to:
- last riff of "Wake Up Dead" from "Peace Sells... But Who's Buying"
- intro riffs and solo of "Holy Wars... The Punishment Due" from "Rust In Peace"
- last riff and solo of "Hangar 18" from "Rust In Peace"
- solo and riffs of "Tornado Of ...more
M+60
Should be top 5. Brilliant band dave is arguably the best guitarist in the world. The band has continued to perform at a high level and overcome adversity many times.
M+84
7th?! Bloody hell this band has to be better than Metallica!
The worlds best comeback ever!
MUSTAINE rules!
M+70
Heavy, Fast, and Trash!
Mnew
6
Slayer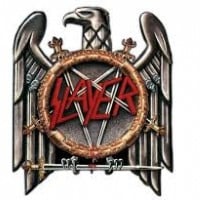 ...read more.
Definitely one of my favorite bands for sure. Not the most talented musicians, but their songs are loved worldwide, and are timeless metal masterpieces.
M+55
Wow, my friend! Are you know what you say? :) slayer is not most talented musicians? Are you joking? :) reign in blood is heaviest metal album ever and you say they ain't most talented? I love others band but slayer must be higher than this!
M
Why these metal anti-gods didn't make it in the top ten is beyond any grasp of reality. With the combo solos of king and hanneman, the guteral screams and wails of araya, and drum master Dave Lombardo ( same level as Neil part and John Bonham). Four of the fiercest thrashers from show no mercys raw hate fueled lyrics all the way up to world painted blood. They have never let the hardcore fans down the same way so many other bands have (cough Metallica cough).
M+27
The only reason Slayer isn't higher on the list is because they're too heavy for most people, which is itself a statement of how agonizingly brutal this band was and still is. The guitar work is extremely fast yet harmonious between the two masters, which allows them to carry Araya's voice on simple riffs while he recites dark poetry, and cut in with screeching fast solos, many of which involve both guitars for added emphasis on certain parts. During this, a man named Dave Lombardo is making sure things are kept at a ludicrous pace, and while Slayer does have many slower paced songs these are usually lyrically more adept than those that are built directly from Lombardo's ungodly speed. Slayer may not have written the best songs, but they didn't try to, they just wanted to make the most kickass music they could, and what is metal if not a musical interpretation of kicking ass?
M
1 of the most talented bands on the planet bar none, if u don't agree u know nothing about metal.
Mnew
V 55 Comments
Vote
E
7
Pantera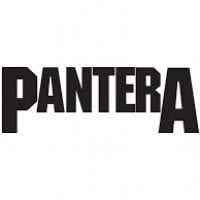 Pantera was a Heavy Metal band formed in 1981 by guitarist Dimebag Darrell and drummer Vinnie Paul. The group got into mainstream after changing from Glam Metal to Groove Metal. The band's most successful album is "Vulgar Display of Power". As the pioneers of the New Wave of American Heavy Metal, They ...read more.
their music is heaviest. only this make pantera in at least 3. dimebag is legend!
pantera good! good
M+77
no respect for dimebag darrell?
M+68
Beast songs n albums like cowboys from hell and theyre very underrated
M+53
Real taste of heavy metal
Mnew
8
Avenged Sevenfold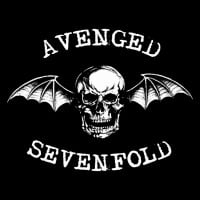 Avenged Sevenfold is an American alternative metal/metalcore (early) band, that was formed 1999 in California. Their longest lineup of members was M. Shadows (Vocals), Synyster Gates (Lead Guitar), Zacky Vengeance (Rhythm Guitar), Johnny Christ (Bass Guitar), and The Rev (Drums). ...read more.
You know that M. Shadows voice is the same in the music video and live..
You know that Johnny Christ has awesome fingers playing the bass..
Zacky vengeance & Synyster gates can play the guitar right and left handed...
You that I've saved the best and lastly Jimmy the rev sullivan can play the drums awesome & can play the vocals at the same time.
M+121
Even better. To my iommi lost two fingertips on his left hand, so he learned to play lefty -
ryanrimmel
M+7
R.I.P REV awesome drummer was awesome in his parts of songs so sad he died
M+125
M shadow has best variety screams and clear, rev (R.I. P) was the best drummer ever, syn and zacky are best guitar duo ever and johnny christ is the best bassist, no doubt about it best heavy metal band.
M+112
A7x is the modern band going BUT you can't beat the classics
Mnew
V 297 Comments
Vote
E
9
Slipknot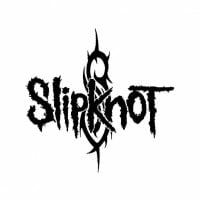 Slipknot is a Heavy Metal band formed in 1995 from Iowa. The band released their first album in 1999 and was well received by critics and fans. The group gained success after the release of their second studio album, "Iowa". ...read more.
Maggot till I die m/
And seriously.. Look at your list..
Led zeppelin? Seriously? No doubt zeppelin is legendary.. But it's rock.. Not heavy metal.. Same goes for AC/DC
To me.. Slipknot is the best band in the world.. Their music is unique.. Long live the 8 and RIP Paul
M+78
For me it's world's best band... It's music is unique... Every time it comes up with new ideas... New hopes... And this band never disappoints its fans... It is an amazing band... It should have been in the first position.. And long live slipknot... And RIP paul gray
M+33
Best band since 1999 to hit the metal scene they have their own style and it involves heavy songs like diluted, my plague, scissors, iowa, and can also create songs like snuff, and sircle that's what I like most about them the have let the world know that they are the best because their songs have corey's hardcore screamo vocals and the next moment he has clean vocals that shows so much emotion slipknot deserves a spot in the heavy metal hall of fame!
M+22
I mean... c'mon, we are the new diabolic... PULSE OF THE MAGGOTS!
Mnew
10
Motorhead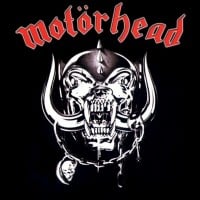 Motörhead were an English heavy metal/Hard Rock band formed in June 1975 by bassist, singer, and songwriter Ian Fraser "Lemmy" Kilmister, who was the sole constant member; guitarist and songwriter Larry Wallis; and drummer Lucas Fox. The band's harsh vocals and fast paced tempos helped inspire speed ...read more.
AWESOME! If Led Zeppelin is the most classic rock band, Motorhead is the most classic metal.
M+35
Whoever is singing in that band is a beast at this style of singing. -
LCS3BEASTMODE
M+25
Motörhead is far superior to half the bands above it. The only ones I'd pout up against it would be Black Sabbath. These are the bands who created heavy metal.
M+26
It says HEAVY metal, not THRASH or DEATH, so why is there Death, Metallica, Megadeth, Slayer e tc. o n this list. And by the way, what, how can knot be ranked higher than Motörhead...
Mnew