From E-learning to MLearning, the technology has completely transformed the Educational landscape. Various new approaches and tools have come into play to make Education interesting and free from the heavy burden of books. Now, one can study online on advanced devices like Smartphones, iPads, and laptops. One can save the important notes online, submit their assignments on the go, find the tutorials and read them online, and much more. It won't be an exaggeration in saying that the Mobile technology has revolutionized the education industry, bringing the education in our pocket.
Before we begin to explore the different ways mobile apps have changed the way we learn and teach, let's have a look at a few popular educational mobile applications available in the market:
Some of the Best M-Learning Mobile Apps
KhanAcademy
It is a 'free to use' Android application where you can get the material course for basic school subjects like Mathematics, History, Economics, Chemistry, and Physics to name a few. You can get access to 10,000 videos, explanations and step-by-step hints, nearly 40,000 interactive practice questions and much more at your fingertips.
Dulingo
Learning a new language is no more a daunting task! Thanks to Dulingo app, you can easily master any language. You can practice your speaking, reading, listening and writing skills through the games, starting right from the basic education.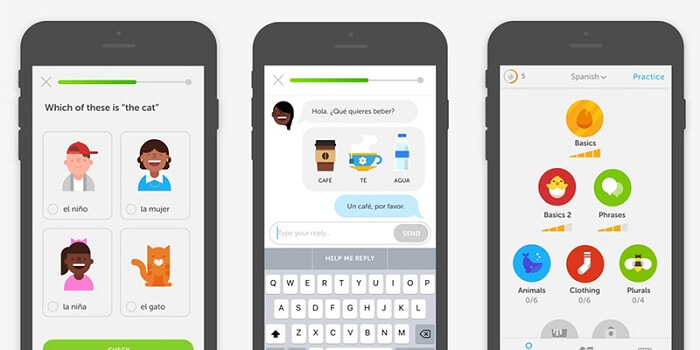 GradeProof
GradeProof is the best iOS mobile application to write fluently and flawlessly. The app analyzes your work for grammatical errors, choice of words, phrase structure, readability and thus, assist you in polishing your writing skills.
Amazon Kindle
Amazon Kindle is the right choice for every bibliophile! It offers you access to millions of books and popular magazines which you can ready anytime from your device. Also, it has a built-in dictionary so that you can easily look up for a particular word while reading; you need not break your reading flow and rush for a dictionary.
Contribution of Mobile Apps to the Education Industry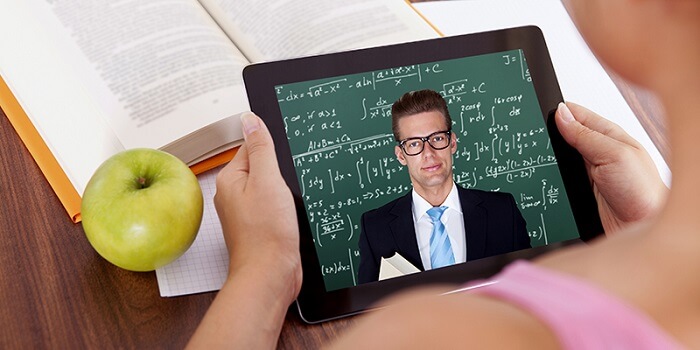 Now without making an ado, let's discuss how the mobile application development is integrating with the education domain to provide better opportunities to the users.
"Mobile applications have a great influence on the education sector. At present, 53% of applications in the app stores are related to Education industry, and this number is expected to outgrow in the coming years."
Within the classroom or outside it, apps are practiced to provide a higher efficiency and fun in learning or teaching. They are rendering an ample of benefits to both students, and teaching institutions. Some of the well-recognized advantages of m-Learning are
Easier Access to Education
The mobile applications have taken the learning to the next level! With applications, one can get access to the learning materials and much more anytime and anywhere. This has helped various people who wish to pursue their studies but weren't able to do so because of their daily schedule. Now, they can have the lectures and study whenever they get time. Isn't this amazing?
Thanks to the mlearning application developers, higher-quality education is not a legacy of rich people. You need not pay a hefty amount in the institutions or buy hundreds of notebooks, books, and other materials- all you need is a device, an internet connection and passion to study.
The most interesting thing about using a mobile application for education is that you can learn as much as you want; your education is not restricted to the content written in your book. With this facility, you can easily learn and enhance your skills in a particular field, and thus, look forward to a brighter future.
Better Student Engagement
"According to a source, 99% of students believe the mobile apps enhanced their learning, and 100% admitted they would go for more training, if available in a mobile format."
Textbook learning has become a history! Now, the students can study from the audio-video media and visualize the whole concept. This boosts up the student's interest and helps them to understand and retain the whole concept at a faster pace. According to our experts, advanced technologies like AR and VR are also playing a considerable role in this field. The impact of mLearning is so significant that many schools and educational institutions have already begun hiring the best mobile app development companies to take an advantage of this transformation.
Better Collaboration between Students and Teachers
Not just for students, various mobile applications have been designed to help the teachers and institutions in providing the best of their knowledge hassle-free.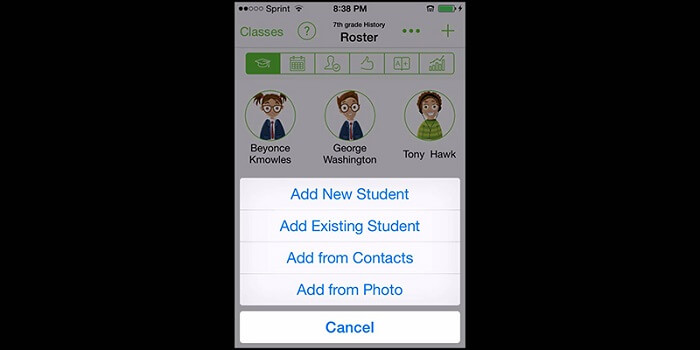 For example: TeacherKit is an awesome application empowering teachers to easily keep a track of different things like performance assessment, attendance, and grading. Moreover, they can easily share information about an event or campaign with the students effortlessly. In addition to this, applications like Evernote and Dropbox allow the teachers and students to easily make notes/assignment and share them.
Wrapping Up!
From the aforementioned benefits, it would be clear to you why the educational mobile apps are becoming a hype in the present era and what would be the future or learning sphere. If you still have any question unanswered, drop a comment below! We'll be happy to answer them. Besides this, if you belong to Education industry and are interested in mLearning app development, contact us! We have a vast experience in building innovation, fully-functional Android and iOS apps for the education industry. You can trust our development team for providing the best tool to your institute; for taking your institute to the next level!
The post Mobile Apps: A Growing Trend in Education Industry appeared first on Appinventiv Official Blog - Mobile App Development Company.