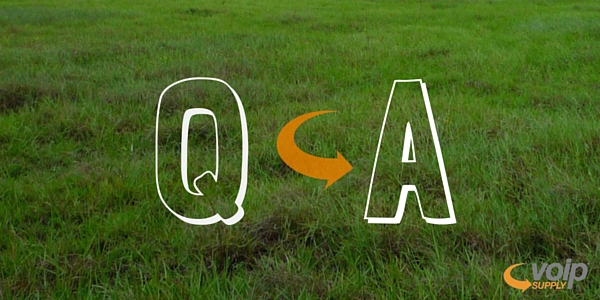 Our tech support team at Voip Supply offers great pre- and post-sales support plus provisioning, consultations, configuration, and installation help. We get a lot of VoIP hardware and software questions and would like to share the solutions with everyone.
In previous Mom's calling Q&A series, we have discussed: Is the Spectralink Butterfly compatible with the Polycom Kirk 300 Server?. Today, we have more new real questions and answers from VoIP users just like you.
Yealink T48G setting up for use with Skype for Business Account
Q: I am new to VoIP system and have a Yealink T48G phone. How do I get this to work with a Skype for Business account? Please help guide me through the setup for this. I need to set up several phones.
A: Do you have a Lync account already set up on the network? You also should be running the latest firmware version for it to interact with Skype.
Q: What is a Lync account and how do I go about setting this up on a network? If I had a Lync account, would the phone automatically connect? Which version of the firmware should I be using?
A: Your organization must fill out an application form from Yealink and send in the MAC address of the phones. They will in return send you a license key and firmware for your phones.
You may find the following links useful:
Register form for Yealink UC Edition Firmware
Download the firmware
Get the license of Skype for Business
Stay Tuned
Come back for more VoIP questions and answers next time! If you have VoIP questions to ask us, please submit a technical support ticket or contact our VoIP experts today at 866-582-8591
The post Yealink T48G setting up for use with Skype for Business Account appeared first on VoIP Insider.