Grandstream Networks recently released new firmware for both the GVC32xx series and the Ipvideotalk Web Conferencing platform.
The new firmware added enhancements that make using IPVideoTalk even better.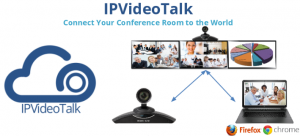 One of the major enhancements is the cloud-based MCU that allows for any size plan to be used with any GVC (GVC3200 or GVC3202).
Before the update, the GVC model you chose limited your plan options. With the cloud MCU there are no longer any plan restrictions, regardless of GVC model. Even better, all GVCs now come with an automatic 3-month free trial to the Small Business Plan that begins upon completion of the GVC320x setup wizard.
Other enhancements include:
IPVideoTalk app for iOS – Now with the iOS app, there is added flexibility. Whether you are a GooglePlay kind of person or prefer the Apple Store, you can still join a meeting from your mobile device and get all the same benefits: HD Voice and Video, Screen-sharing, Chat.
PSTN (Landline) access for all plans – Now PSTN (landline) calling is included for all plans with PSTN numbers available for over 25 major cities

internationally.
Exportable attendee lists and chat transcripts – Now you can export your attendee list right after a meeting is over. You can also export the meeting chat transcripts for reference.
Support for Safari and Edge (via plug-ins) – When joining an IPVideoTalk meeting from Safari or Edge (formerly known as Internet Explorer) you will automatically be prompted to download the plug-in necessary to support your browser. Once the plug-in is downloaded you're good to go!
What's New in BETA: Two-way video for Google Chrome and Firefox – You can now test out the beta two-way video feature. To test this feature, join an IPVideoTalk meeting via a WebRTC browser and agree to share your PC or MAC webcam video stream. It used to be that when attendees joined the meeting via a WebRTC browser (versus joining through a GVC) only one-way video was supported. The attendee was able to see the host, but the host was not able to see the attendee. Now attendees can join through a WebRTC browser and if they have a camera on their PC or MAC, they can both see and be seen.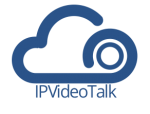 If you want to learn more about IPVideoTalk, the GVCs or Grandstream in general, feel free to give us a ring— we'd be happy to chat!- 1-800-398-8647
The post Grandstream's IPVideoTalk just got better! appeared first on VoIP Insider.