1 – Nothing but net:
Players attempt to score a goal hitting the net first.
2 – Passing Accuracy:
Players try to pass the ball so it stops within the square.
3 – Receiving:
Players hit each board 5 times using a maximum of two touches each time.
4 – Off ground:
Players attempt to travel from line to line with the ball off the floor.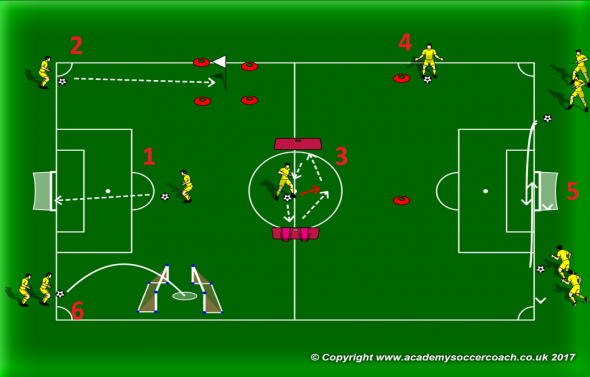 Technical Challenge Rules:
Each player aims to complete all the challenges as quick as possible.
They can tackle the challenges in any order they wish.
Once everyone has completed you will have a leader board.
Players who finished 1st, 2nd, 3rd, 4th & 5th make one team.
Players who finished 6th, 7th, 8th, 9th & 10th make another team.
They then play a match against each other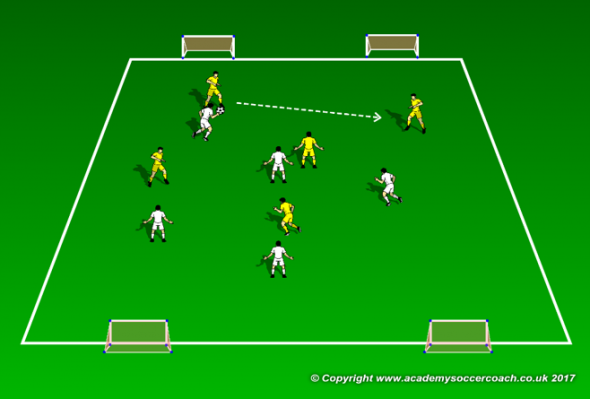 You're reading Technique Under Pressure originally posted on the Football Dribble blog. If you've enjoyed this post, be sure to follow Football Dribble on Twitter and Facebook, and check out our website at Discount Football Kits