*Mike Barner — @rotomikebarner*
MLB Fantasy Baseball Schedule Analysis for Week 5
Earlybird special! Use Code PAMLB10 at checkout
As we get ready to approach May, we're finally moving away from the cold weather that has led to some abnormal starts this season. If you are playing in a head-to-head fantasy league, using starting pitchers that have two starts in a week can give you a significant edge over your opponent. He are some starters who will each start two games in the week ahead that you should either target or avoid for your lineup.
Starters With Favorable Matchups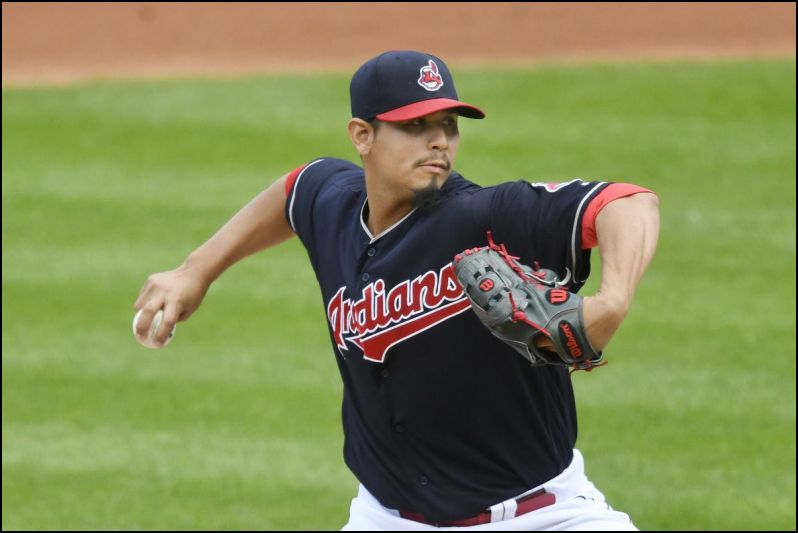 Carlos Carrasco, Cleveland Indians: at BAL, vs. SEA
Carrasco is off to a great start this season, posting a 2.60 ERA and 0.80 WHIP through four starts. His K/9 sits at only 6.8, but expect that to change quickly considering his 8.9 career K/9. He limited batters to a 29.3% hard-hit rate last year and has been even better this season at 20.8%. His first start of the week against the Orioles is a great matchup considering their .215 team batting average is the lowest in baseball. He'll face a much tougher lineup in the Mariners for his second start, but he's still someone who could be in line for an excellent week.
Gio Gonzalez, Washington Nationals: at SF, vs. AZ
Gonzalez had a surprisingly stellar season in 2017, finishing with a 2.96 ERA, 1.18 WHIP, and 8.4 K/9. A deeper dive indicates he was a bit lucky though since his FIP was 3.93 and opponents had just a .258 BABIP. He saw a dip in velocity for his fastball, but he countered that by throwing his changeup a career-high 18.5% of the time. Both trends have continued this season as well, resulting in him again having success with a 2.49 ERA through four starts. He'll face one of the worst offenses in baseball in the Giants for his first start and then he'll get the Diamondbacks at home after pitching to a 2.76 ERA at Nationals Park in 2017.
Kenta Maeda, Los Angeles Dodgers: vs. MIA, at SF
Maeda is off to a strange start. His ERA sits at 3.77 despite having a 1.06 FIP. He has a crazy high 1.74 WHIP but has accompanied that with an equally stunning 15.1 K/9. For his career, he has a 1.17 WHIP and 9.5 K/9. He's not going to keep up this strikeout pace, but his opponents .513 BABIP obviously won't hold up either. This is shaping up to be a dream week against the lowly Marlins and Giants, so look for Maeda to provide tremendous value.
Chad Bettis, Colorado Rockies: vs. SD, at MIA
Bettis has a 1.44 ERA through four starts, but his 4.32 FIP suggests he has not pitched nearly that well. He's been helped by opponents posting a .217 BABIP, leading to a 1.08 WHIP that is well below his career WHIP of 1.45. He's not a big strikeout pitcher either with just a 5.4 K/9 this season. All that being said, he gets two favorable matchups this week against the Padres and Marlins. He faced the Padres in his first start of the season as well, allowing two runs and recording four strikeouts in five innings. Both teams are in the bottom-10 in baseball in runs scored, so Bettis is a viable streaming option this week who is still available in 56% of Yahoo! leagues.
Starters to Avoid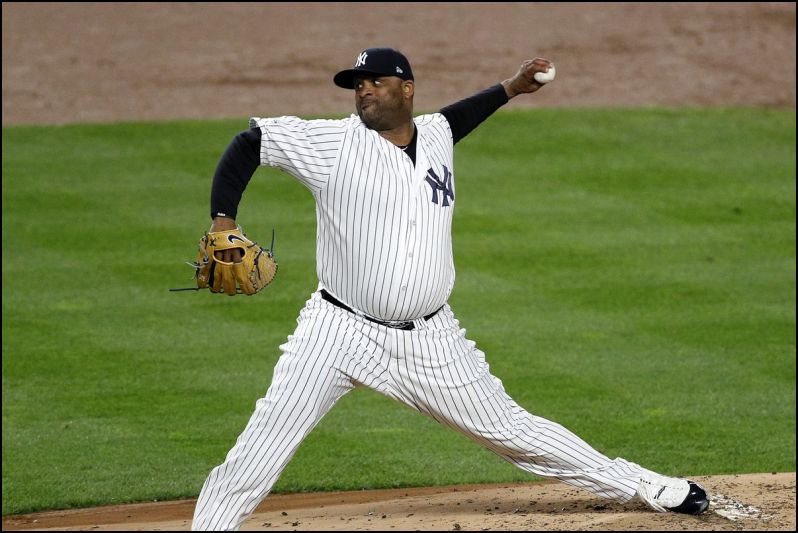 C.C. Sabathia, New York Yankees: vs. MIN, at LAA
Don't let Sabathia's 2.70 ERA this season fool you, he's not that type of pitcher anymore. His FIP through three starts sits at 6.01 and he has already given up three home runs in just 13.1 innings. He doesn't pitch deep into games anymore and isn't a strikeout pitcher with only a 7.3 K/9 last year. Both the Twins and the Angels have right-handed power bats that could prove troublesome for Sabathia, so it might be a good idea to stay away from starting him this week.
Jake Odorizzi, Minnesota Twins: at NYY, vs. CIN
Odorizzi is another starter who has a deceivingly low ERA in the early going at 3.38 despite his 5.36 FIP. He had control issues last year with a 3.8 BB/9 and has carried those problems into 2018 with a 4.6 BB/9 through four starts. Home runs have been a problem for him as well, allowing 1.9 HR/9 last year. That's not a recipe for success in his first start on the road against the powerful Yankees lineup. Facing the Reds in his second start will be a much easier task, but that first start against the Yankees could really put you in a hole right out of the gate.
Bryan Mitchell, San Diego Padres: at COL, vs. NYM
Talk about two rough matchups for Mitchell. He has to face the Rockies in Coors Field first, then he has to face a Mets offense that has the eighth-highest OBP (.333) in baseball. Mitchell walks way too many batters, recording 7.8 BB/9 through his first four starts. He doesn't have overpowering stuff either with just a 5.4 K/9 for his career. If you are looking for a low owned player to stream this week, look elsewhere.
The post MLB Fantasy Baseball Schedule Analysis for Week 5 appeared first on Lineuplab.
This post first appeared on Lineup Lab, please read the originial post: here