*Mike Barner*
NBA Daily Fantasy Basketball Lineup Picks for 12/13/17 – Value Plays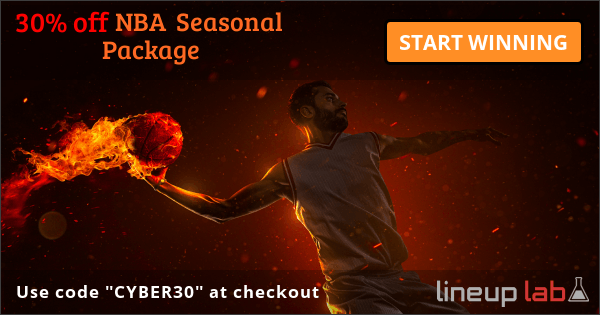 Use Code "CYBER30" at checkout for 30% off Seasonal Package
Wednesday's slate in the NBA is packed with nine games, giving you plenty of options for your DFS entry. We took a look at some of the overall excellent plays for Wednesday's article on Sports Illustrated, but let's now dive deeper into only the cheaper value plays that can help make you a winner.
POINT GUARDS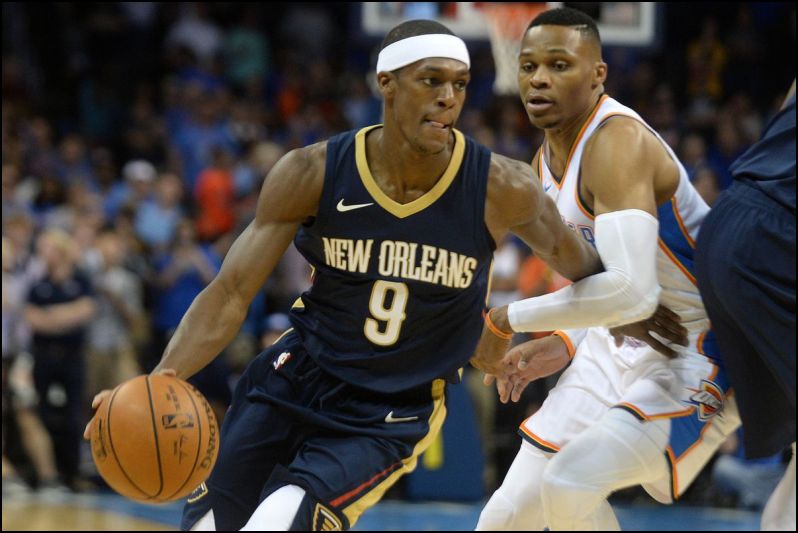 Rajon Rondo, NO vs. MIL
FanDuel = $5,800
DraftKings = $6,300
The addition of Rondo may have seemed unnecessary to some with Jrue Holiday already in the fold, but it doesn't look like such a crazy move with his recent play. Over the last six games, Rondo has been excellent by averaging 12.0 points, 6.5 rebounds and 11.5 assists per game. The Pelicans have scored the fourth-most points per game (110.7) and play at the sixth-fastest pace (102.4) in the league, so Rondo is getting a lot of chances to accumulate assists. Based on his recent play, he's someone to consider Wednesday.
Milos Teodosic, LAC at ORL
FanDuel = $4,500
DraftKings = $3,900
The Clippers had high hopes for Teodosic leading them at point guard this season, but he only played two games before going down with a foot injury. He played 21 minutes in his return against the Toronto Raptors on Monday and finished with 12 points, seven rebounds, and two-three-pointers. Shooting only 4-for-12 from the field, his line could have been much better if he wasn't ice cold. He should play more minutes Wednesday against a Magic team that allows the second most fantasy points per game on both FanDuel and DraftKings to opposing point guards. There is potential here with Teodosic.
SHOOTING GUARDS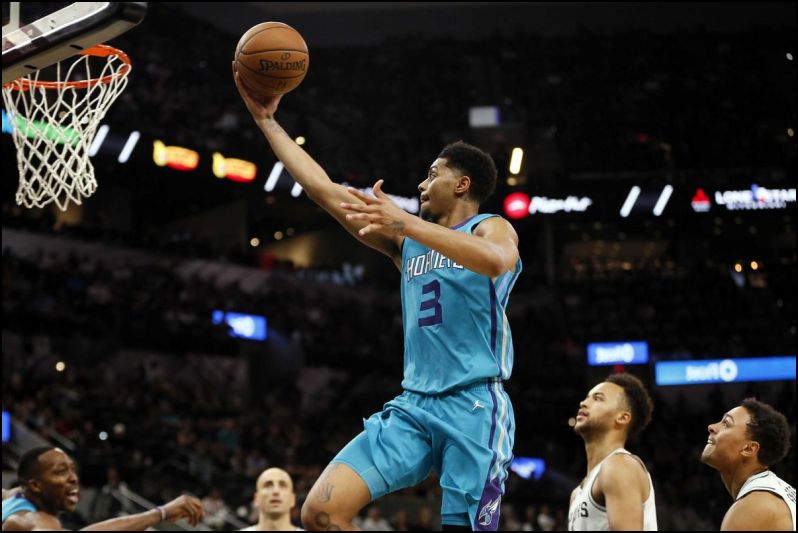 Jeremy Lamb, CHA at HOU
FanDuel = $4,900
DraftKings = $5,400
Lamb started Monday against the Oklahoma City Thunder as Nicolas Baum (elbow) was unable to play. He ended up playing 33 minutes and scored 14 points on 17 shots. The volume was encouraging even though his overall point total left something to be desired. Batum is listed as doubtful for Wednesday, so Lamb would likely get another start if he can't go. Both the Hornets and Rockets are in the top-10 in the league in terms of pace of play, so this could be a high scoring game. If Lamb's shot is falling, he could provide excellent value.
E'Twaun Moore, NO vs. MIL
FanDuel = $4,600
DraftKings = $4,800
Moore has seen a lot of action for the Pelicans lately, logging at least 35 minutes in seven straight games. He had done that only once all season, so some of that has to do with Anthony Davis (groin) missing four of those seven games. Even so, Moore has been great offensively during that stretch, averaging 19.4 points and 3.6 three-pointers. Davis is questionable for Wednesday's game, but Moore has likely earned himself more minutes even if Davis returns. At such a low price, he's worth taking a chance on, especially if Davis doesn't play.
SMALL FORWARDS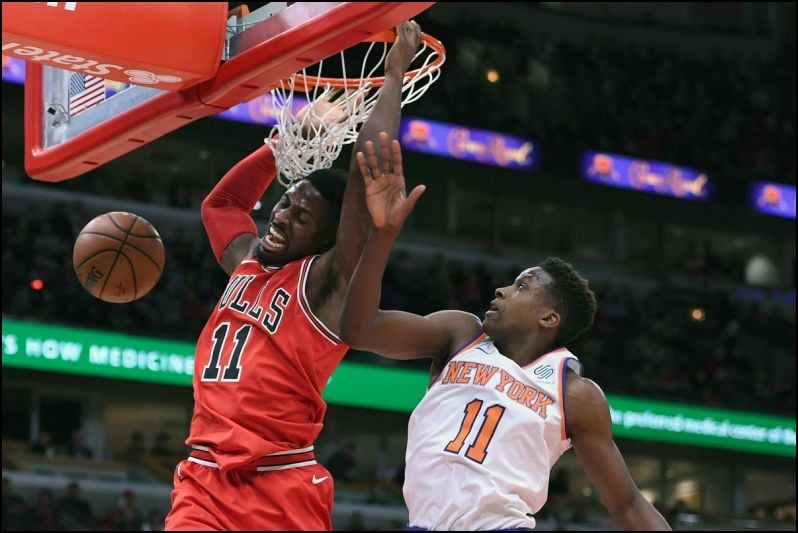 David Nwaba, CHI vs. UTA
FanDuel = $4,600
DraftKings = $4,100
The rebuilding Bulls may have found themselves a player in Nwaba. He provides a ton of energy off the bench and can contribute on both ends of the floor, something a team lacking overall talent desperately needs. Nwaba has earned himself more playing time and has cashed in the opportunity over his last three games, averaging 13.0 points, 5.7 rebounds and 1.7 steals in 26 minutes per contest. Don't expect him to lose any playing time if he keeps this up, so take a chance on him Wednesday based on his upside at this price. Of note, Nwaba is only small forward eligible on FanDuel as he is eligible at point guard and shooting guard on DraftKings.
Wilson Chandler, DEN at BOS
FanDuel = $4,100
DraftKings = $4,600
Chandler hasn't played in four of the Nuggets last 11 games, so he may have fallen off of your radar. Although his numbers are way down this season, he's played better over the last three games by averaging 15.7 points, 5.3 rebounds, and 2.0 three-pointers. The Celtics may be forced to go small Wednesday with both Al Horford (rest) and Marcus Morris (knee) out of action, which is a good fit for Chandler's style of play. He's not as bad as his early numbers indicate and now that he's showing signs of coming out of his funk, he's a viable option for your entry Wednesday.
POWER FORWARDS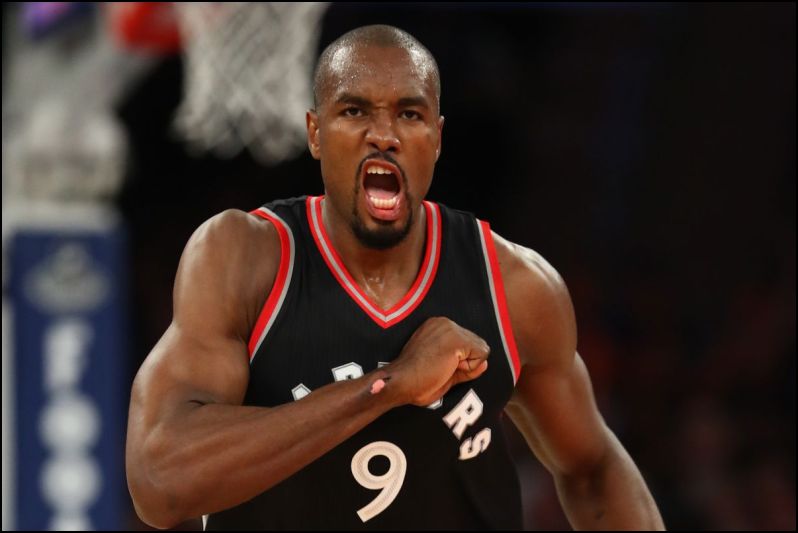 Serge Ibaka, TOR at PHO
FanDuel = $5,800
DraftKings = $5,700
I'm not normally a big fan of Ibaka based on the regression he's seen in the rebounding and blocks departments, but you can't ignore his play of late. Entering Wednesday, he's averaging 18.4 points, 5.2 rebounds and 2.0 blocks over his last five games. One of those games was against these same Suns when he scored 19 points to go along with six rebounds and three blocks, which is not very surprising considering how bad the Suns are. I'm willing to take a chance on him keeping his recent string of success going for at least one more game based on his opponent.
Marvin Williams, CHA at HOU
FanDuel = $4,900
DraftKings = $4,900
The Hornets finally received reinforcements up front Monday when Frank Kaminsky returned from an ankle injury. Williams still played big minutes though, scoring 18 points and grabbing seven rebounds in 32 minutes. This is a solid matchup for Williams on Wednesday against the Rockets as they like to go small and shoot three's. Williams excels on the perimeter, averaging 1.7 three-pointers per game. The price is right to roll with him again in this game.
CENTERS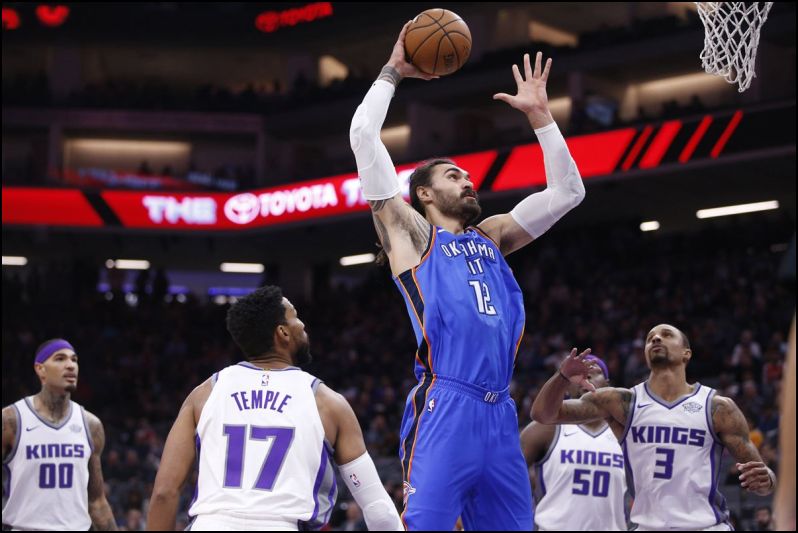 Steven Adams, OKC at IND
FanDuel = $6,900
DraftKings = $6,400
Adams continues to anchor the Thunder in the middle, averaging 18.3 points, 9.7 rebounds and 1.0 steal over his last six games. He excelled in his first game against the Pacers earlier this season, posting 17 points, 11 rebounds, two steals, and two blocks. With the Thunder's lack of depth, there is really no viable option behind Adams at center. With all the minutes he can handle again Wednesday, he makes a great option for your entry.
Aron Baynes, BOS vs. DEN
FanDuel = $3,600
DraftKings = $3,900
With Horford and Morris out, expect Baynes to start and play significant minutes in this game. Baynes started two games for Horford earlier this season, scoring 21 points and grabbing eight rebounds in one of them. He's played at least 23 minutes in seven games this season, averaging 8.7 points and 7.6 rebounds. He won't cost you much, making him someone you should consider in tournament play.
The post NBA Daily Fantasy Basketball Lineup Picks for 12/13/17 – Value Plays appeared first on Lineuplab.
This post first appeared on Lineup Lab, please read the originial post: here